A Small Attempt Creates a Great Export
2019.08.14
---

It has been 16 years in a row since Quanzhou Nanyang Arts Co., Ltd. started to exhibit at JINHAN FAIR in 2004.

Today, Nanyang Arts has become a leading enterprise in China's resin crafts industry, with an annual export volume of over 10 million USD, while JINHAN FAIR is a world-renowned one-stop purchasing platform that leads the trend of home crafts.

All of these achievements stemmed from an inconspicuous attempt.

Striding forward from JINHAN FAIR

Founded in 1997, Nanyang Arts had less than 200 employees and provided bamboo, wood, rattan, iron and resin crafts in the early days. Now it has developed into a large-scale enterprise with 800 employees and crafts of resin, ceramics, bamboo, wood, rattan, metal, glass, leather, fur, cloth, plaster, plastic, wax, etc. as main products.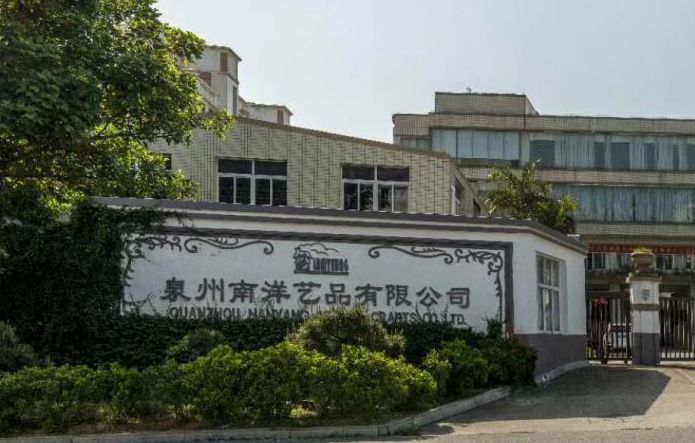 SARS epidemic in 2003 inflicted severe impacts on foreign trade export. A number of important exhibitions in China were postponed. In the face of the unfavorable situation, JINHAN FAIR was held as usual, and initiatively refunded part of booth fees to reduce the loss of exhibitors. Nanyang Arts, who witnessed the whole process, developed a high opinion of JINHAN FAIR: to achieve success in business, one must be far in sight. At that time, Nanyang Arts was already the leader in resin technology in Fujian Province, and regularly exhibited on a fixed platform. However, when the SARS crisis ended, the company decided to have an attempt to exhibit at the far-sighted and tolerant JINHAN FAIR.

That was how Nanyang Arts entered the 10th JINHAN FAIR. The company kept showing its presence in the following sessions. Led by Nanyang Arts, a large number of peer companies joint in the exhibition, which in turn boosted the scale development of JINHAN FAIR.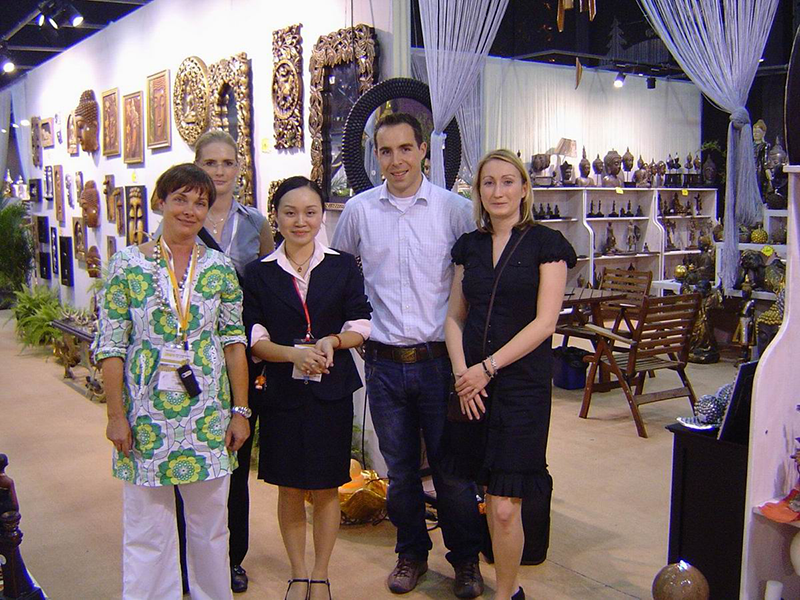 Since 2004, a group of British buyers have been visiting the booth of Nanyang Arts at each JINHAN FAIR. They would stay for a long time, carefully discerning the route and quality of exhibits, and observing for several rounds without placing any order. Until 2006, after being assured of the design and product quality of Nanyang Arts, they issued an official cooperation invitation to the company, thus starting a long-term cooperation until today.

These buyers are from a high-end household furnishing importer in Europe -- LESSER & PAVEY LTD.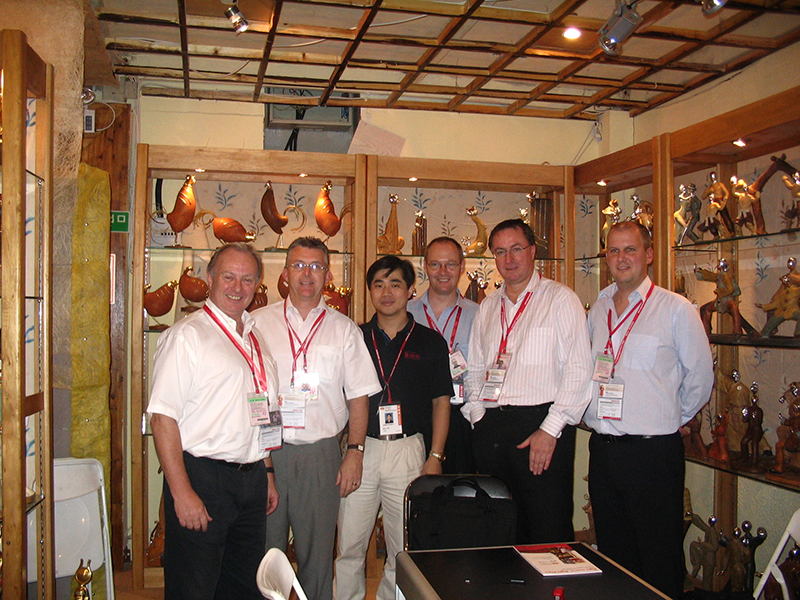 Today, the partnership is more than buying and selling. In addition to ordering goods, buyers from LESSER & PAVEY LTD would openly communicate with Nanyang Arts about global economic situation and new trends at each session. They would visit the factory of Nanyang Arts each year, and offer constructive proposals for its development. On account of their belief in Nanyang Arts, they have entrusted the company to transform many outstanding ideas and design concepts into best-selling products.


Like LESSER & PAVEY LTD, many other overseas buyers have gained trust and friendship from the professionalism and personality of exhibitors.
Breaking through in Market with the Assist of JINHAN FAIR

In the past 16 years, the economic situation has been uncertain and turbulent. Especially in 2008, when the financial crisis swept the world, the overall economic situation was sluggish for a long period. JINHAN FAIR called on peer companies to collaborate against the economic crisis. Self-transforming, opening up the market, and bottoming out became urgent affairs for companies in the industry.

Pressed by the situation, Nanyang Arts decisively turned its focus of product development and market positioning on the United States, and explored the traditional European market at the same time, exerting itself to develop customers of chain hypermarkets. With this mixture, Nanyang Arts became a leader in the industry, with a steadily growing total export volume leading the industry, and customers all over Asia, Europe, America, Africa and Oceania.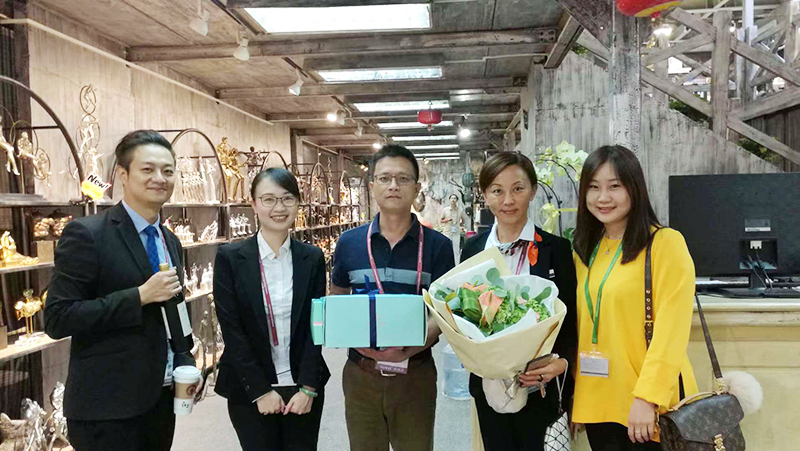 Conclusion
In the past 16 years, Nanyang Arts and JINHAN FAIR confronted ups and downs in the foreign trade market hand in hand, helping each other to promote products "Designed in China" and "Made in China" to the world.
Mr. Li Zhaoyang, Chairman of Nanyang Arts, said, "JINHAN FAIR is a high-profile platform with professional and people-oriented service. In the unpredictable market, JINHAN FAIR has accumulated rich resources of overseas markets and buyers through 20 years of 40 exhibitions, providing us with doubled courage and confidence to continuously innovate and break through."
---
On October 21-27, 2019, the 40th Jinhan Fair for Home & Gifts will be held at the Guangzhou Poly World Trade Center Expo.Should you have any query, we are glad to extend help at marketing@jinhanfair.com or you may reach us by a phone call to 0086-20-89308925.
To discover more about JINHAN FAIR, please visit:38th Fair Review、39th Fair Review.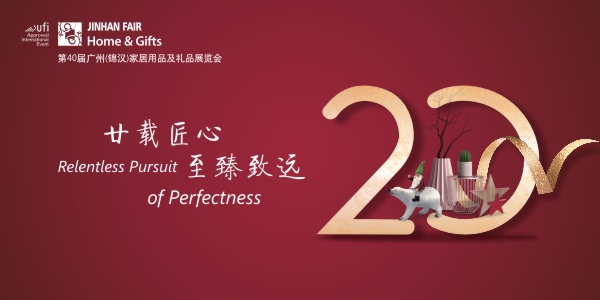 The 49th Jinhan Fair
Jinhan Fair Online Exhibition