What's Hot: December 2013
2014.01.03
---
Round Trip
The Square Disc sconce borrows from the bright colors and bubbly shapes of 1970s Pop Art. Made with brass, nickel, and powder-coated discs, it comes in three colorways—Red, Black, and Orange is shown. The 14" h. x 14" w. unit is fitted with two incandescent chandelier bulbs and costs $1,800. It is also available in custom sizes and colors.
Cover Charge
The Amelie, right, and Sophie tablecloths by V Rugs & Home are made of stonewashed, hand-appliquéd Belgian linen. More than 50 color combinations are offered in any size; 50" w. x 72" l., shown, costs $375. Runners, table toppers, and throws are also available.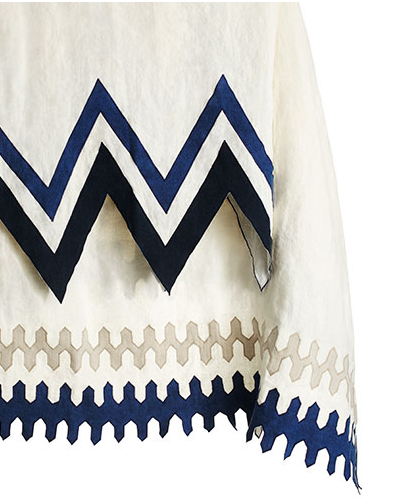 Set In Stone
The open bronze fretwork of Thomas Pheasant's Link cocktail table for Baker is meant to evoke the irregular patterns of a stone wall.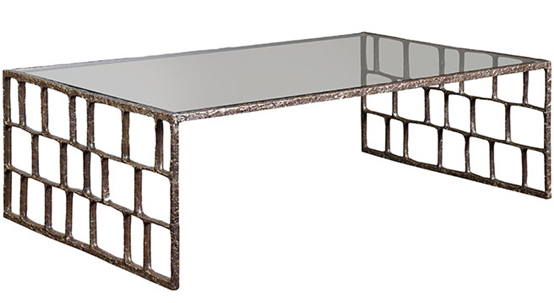 Global Initiative
Ohio-based designer Cynthia Vardhan is inspired by Japanese textiles, Moroccan tile, English lace, and Indian henna for her handmade porcelain plates. Each one can be made to order in a variety of colors.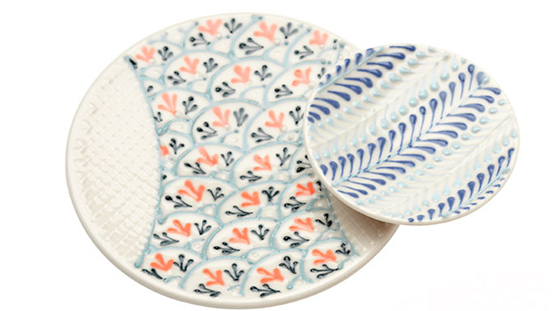 Tall Order
Oomph's Tini Newport console is ideal for fitting into tight spaces. Made of poplar, it comes in 16 colors, including Knockout Orange, shown. It measures 33" h. x 12" w. x 33" l. and costs $1,800; two larger sizes are offered.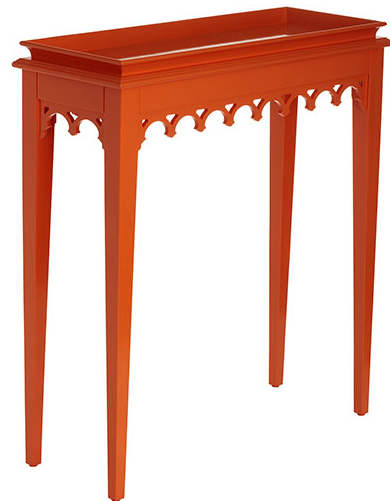 Serving Suggestion
Airedelsur's luxe Cuyo Rectangular trays are constructed from sturdy cork; gleaming alpaca silver trim adds a sophisticated contrast.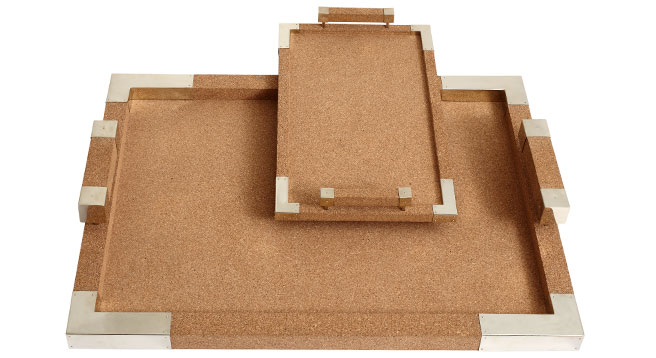 Out of the Blue
Dutch antiques firm Van Thiel & Co. created the Consul Homer's sofa for Four Hands. Featuring an elegant walnut frame.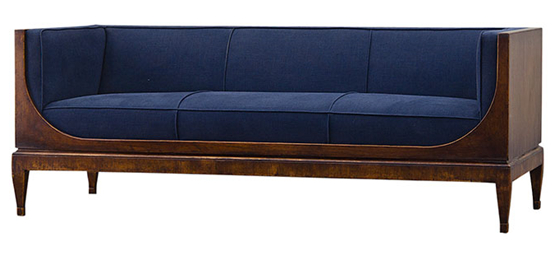 Petal Power
Inspired by antique Japanese textiles, Carrier and Company created Water Lilies, a flatwoven wool rug, for Studio Four NYC.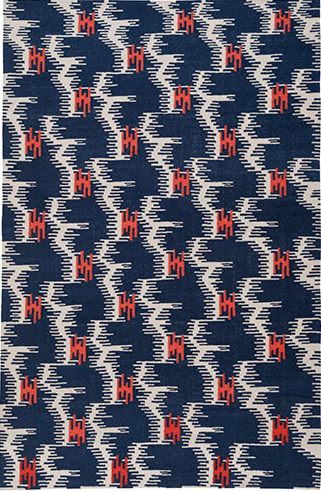 Double Vision
The Anamorphosis mirror by L'Atelier d'Exercices is a hand-polished stainless steel oval folded at a 90-degree angle. When displayed in a corner, its reflection creates a perfect circle; on a table, it's an ideal makeup mirror.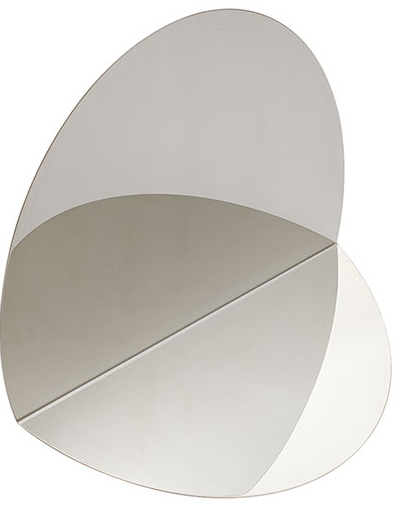 Wheel Deal
Max Lipsey's lightweight Acciaio furniture uses steel bicycle tubes as frames and perforated aluminum with a leather covering for seats.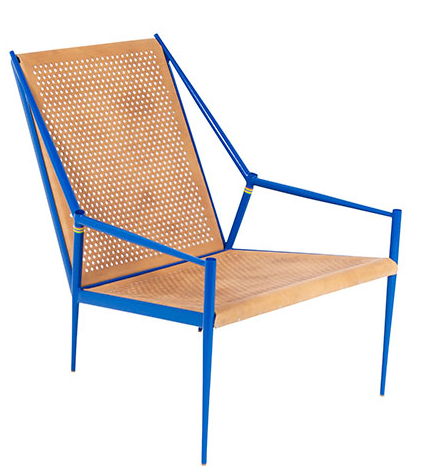 All Fired Up
Terrain's rustic Cabin log holder of powder-coated iron comes in two sizes.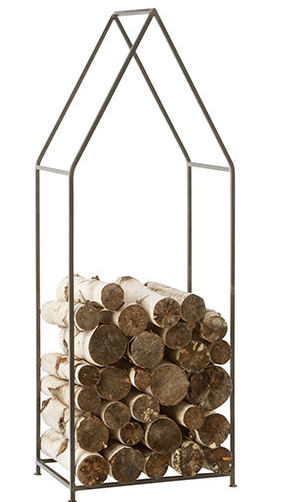 The 47th Jinhan Fair
Jinhan Fair Online Exhibition