BIG IN 2014: THE TRENDS THAT WILL DEFINE THE YEAR AHEAD
2014.01.03
---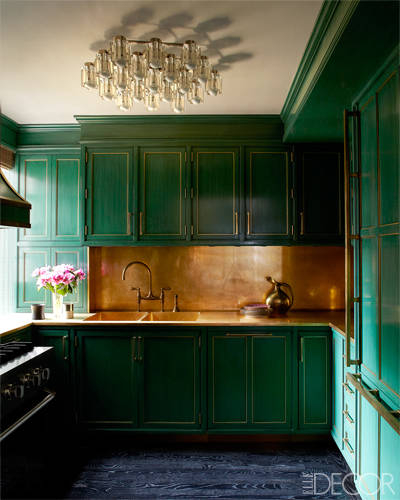 1. BEJEWELED KITCHENS
The kitchen has long since become the heart of the home, and now designers are dressing it up accordingly. Kelly Wearstlerand Stephen Gambrel are fitting out kitchens with elaborate custom cabinetry painted in rich gemstone colors, and accented with gleaming brass or chrome, all lit by unusual lighting fixtures. And companies such asCaesarstone and Antolini have devised composite surfaces that mimic malachite, agate, and other exotic semi-precious stones, perfect for dramatic countertops and backsplashes. Kitchens are becoming downright glamorous.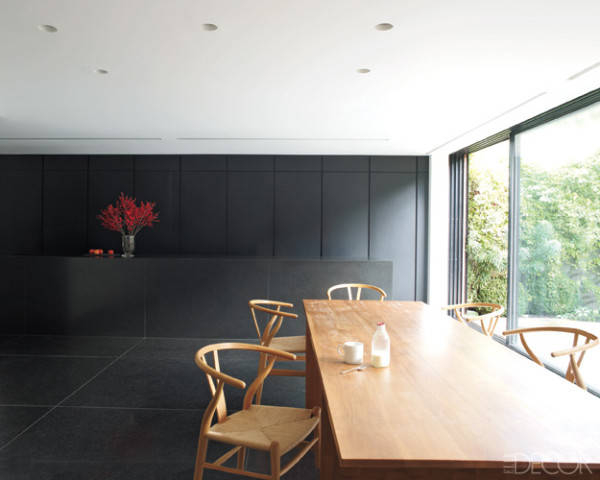 2. HONEY-TONE WOODS
Maybe as a reaction to all the dark wenge and other woods we've been seeing in furniture for so long, lighter, honey-color woods such as walnut, oak, and cherry are looking fresh. Two standout collections that include lots of lighter woods are David Easton for Chaddock and Ralph Lauren Home.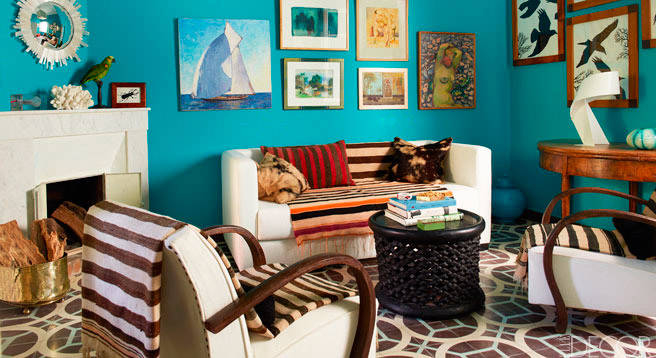 3. TURQUOISE
It was everywhere at High Point this fall and we expect to see it a great deal in 2014. Perhaps this is the culmination of all the blues and greens we've been seeing in the past couple of years. Turquoise showed up in upholstery, wall coverings, and on furniture. And we're talking deep and saturated, not pale and wimpy.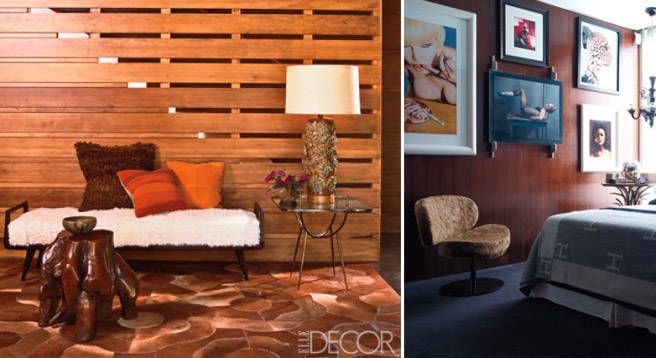 4. HAIR ON HIDE
The popular hide rugs have climbed up onto sofas and chairs and even to tables and consoles. You'll want to pet the furniture in the months ahead. At Lee Industries, you can even choose whether to have a chair upholstered in a summer (shorter) or winter (longer and curlier) fur. And at High Point, Bernhardt featured a handsome console that was covered in the soft skins—a nod to both the trend and classic Jean-Michel Frank designs.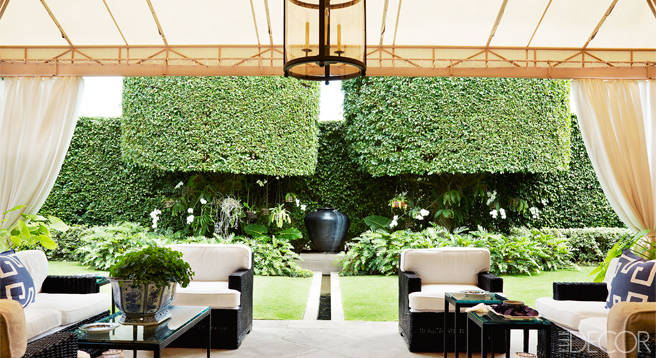 5. THE END OF THE DISTINCTION BETWEEN INDOOR AND OUT
Outdoor fabrics have undergone a revolution, and now the design of outdoor furniture is keeping pace. Soon you'll be wondering if you shouldn't be lugging your outdoor pieces inside. Gloster has brought Danish modern style to the patio, and Bunny Williams's new collection for Century andMichael S. Smith's for Brown Jordan make it possible to have all the style you are used to in the living room out under the open skies. And the fabrics, by Sunbrella, Perennials, and many other companies are more varied and luscious than ever, so the possibilities for stylish outdoor living are virtually endless.
The 48th Jinhan Fair
Jinhan Fair Online Exhibition