Wal-Mart announces next ceo
2013.12.24
---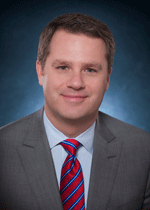 Doug McMillonBentonville, Ark. - Wal-Mart Stores Inc. has selected the chief of its rapidly growing international division to become the company's next president and ceo early next year.
Doug McMillion will succeed current president and ceo Mike Duke effective Feb. 1. He also been elected to the board of directors, effective immediately.
Duke will remain chairman of the executive committee of the board and will serve as an advisor to McMillon for one year, a custom observed by previous ceos. Walmart said it will announce McMillon's successor as ceo of Walmart International by the end of the fiscal year.
McMillion joined the company in 1984 as a summer hire at a distribution center. In 1990, he rejoined that company, working at a Walmart store in Tulsa, Okla., while working on his MBA. He moved on to various merchandising positions at in the U.S. Walmart division, Sam's Club and eventually the international division. From 2006 to February 2009, he served as president and chief executive officer of Sam's Club, before being promoted into the top spot at international.
"A merchant at heart, Doug has both a long history with our company and a keen sense of where our customers globally are heading next," said Rob Walton, chairman of Walmart's board of directors. "He has also shown strong leadership on environmental sustainability and a commitment to using Walmart's size and scale to make a difference in the lives of people, wherever they might be."
The 49th Jinhan Fair
Jinhan Fair Online Exhibition