Golden Christmas Brought Global Purchase FeverThe 28th Jinhan Fair Concluded Successfully
2013.10.27
---
On Oct. 27th, the 28th Jinhan Fair for Home & Gifts concluded successfully in Guangzhou Poly World Trade Center Expo. The Fair covered 81,000 square meters and attracted more than 50,000 buyers from 160 countries and regions during its 7 days 'exhibition. The top 10 countries and regions were: Hong Kong, U.S.A., Germany, Japan, Italy, France, Australia, Tai Wan, U.K., and the Netherlands. Retail giants such as Hobby Lobby and Pier 1 Imports (U.S.), Kingfisher and Sainsbury's (U.K.), Gilde Handwerk Macrander (Germany), and Falabella (Argentina) have always made Jinhan Fair the first stop of their China sourcing trip.
Spectacular Exhibits Showcased Innovative Golden Christmas Products
This Autumn Fair took place in the peak purchase season for overseas holiday gifts and decorations buyers. Tens of thousands of Christmas decorations, home products made of iron, cloth and resin have adopted the latest trendy colors like gold and silver, etc. to present a miraculous golden Christmas. Exhibitors like Shenzhen D'Sily, Xiamen Hanka and more have all had their golden products on display to bring innovation and surprise to buyers.
Meanwhile, exhibitors have demonstrated adjustments made to suit the market demands in the combination of usability and decorativeness of their products. Products with high usability are gaining more and more consumers in this economic downtown. Lighting fixtures, mosquito repellent candles, fragrant soaps and other multi-functional products with good designs all achieved great amount of orders in the Fair.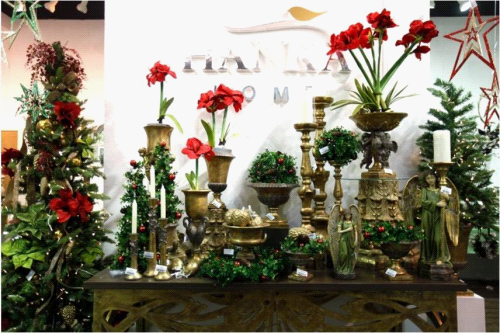 Ms. Heidi He, general manager of Taizhou Huangyan Shengda Handicrafts & Gifts Co., Ltd. said," Ever since the 2007's Jinhan Fair, many new buyers have become our loyal clients. There are enough spaces here for us to display all of our products; the management and services are and warm. I expect that we will get orders worth 5,000,000 RMB in the Fair this time."
Eastown International Industrial Limited has exhibited in the Fair for 9 years. Its deputy general manager Ms. Calline You said," Jinhan Fair is an inevitable platform for our company's business expansion. Both the number and the quality of the buyers reach our requirement. Ever since our first exhibition in Jinhan Fair, our sales revenue jumped from 20,000,000 USD to 60,000,000 USD, and our business has expanded to emerging markets like Brazil and Turkey, etc."
One-stop Platform Integrated Global Purchase Demand
Statistics shows, this year's Fair has seen steady purchase increase in both traditional markets and emerging markets. Compared with the last Fair, buyers from U.S.A. and Japan increased drastically; traditional markets like France, Germany, U.K. and Australia maintained their purchase demands. Great momentum was witnessed from emerging markets, buyers from Russia, Brazil rocketed. Russia increased by 20%, while India decreased a bit. When the Fair was prepared, the project team members travelled far to Spoga+gafa in Köln, Germany and MACEF in Milan, Italy to promote the Fair and send out invitations. Their work was rewarded by the increasing buyers to the Fair.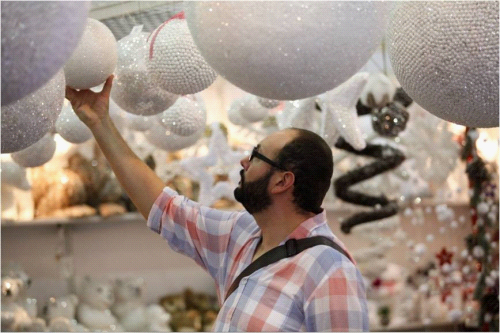 Coach House, the British renowned buyer of holiday furniture and outdoor gardening products is among the loyal buyers of Jinhan Fair. Ms. Diane Bouinsdon, the director said," 80% of our purchase comes from China. We have very important suppliers in Guangdong, Shanghai and Beijing. Jinhan Fair is our inevitable purchase base."
Mr. Barry Marks, Managing Director of Style Setter, gifts distributor locates in Sydney said," I have been buying in Jinhan Fair from almost its first session. I believe the biggest feature of the Fair lies in its innovation. I can find many brand new products every time I am here. We always find what we need here. This is a fabulous purchase platform."
The 29th Jinhan Fair for Home & Gifts will be staged during April 21st to 27th in Poly World Trade Center Expo. It is a one-stop export platform for Chinese exhibitors and global buyers and a brand new purchase fiesta for 2014 home products and gifts.
The 49th Jinhan Fair
Jinhan Fair Online Exhibition