Jinhan Fair Meets MACEF 2013, Milan, Italy
2013.10.12
---
During Sept, 12 to 15, project team members of Jinhan Fair for Home&Gifts travelled far to MACEF 2013, Milan, Italy. They promoted Jinhan Fair and sent out invitations to European buyers. MACEF is the most renowned international integrative exhibition for home products. The exhibitors of home decorations, gifts and home products are Jinhan Fair's key accounts.
MACEF is an important channel for European importers, wholesalers and retailers to get to know market situation and international trends. In MACEF 2013, our project team members met many familiar buyers, e.g. GOCOS、MAURO FERRETTI SRL、STAR S.P.A,DUE ESSE DISTRIBUZIONE SRL,BOLZONELLA SRL,TOGNANA PROCELLANE SPA, etc. All of them said they would continue to purchase from Jinhan Fair in October.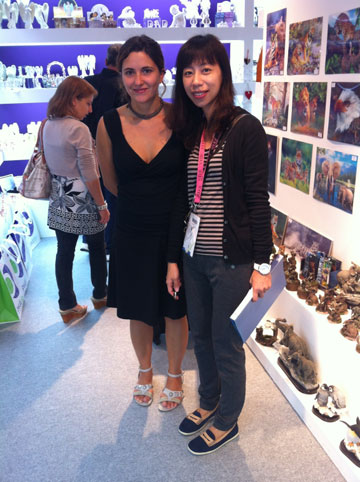 Mr. Pietro Bolzonella, the manager of Bolzonella SRL said, "I have been visiting Jinhan Fair every year, there are lots of suppliers, many of them remarkable." Mr. Macro Vacchetti said, "Jinhan Fair makes it so easy for us to schedule our purchase plan. We have many suppliers from Fujian province there."
In 2013, Jinhan Fair has promoted and invited buyers in global top exhibitions in the U.S, France, UK, Germany, Italy, etc. We have successfully attracted attention from global buyers. The expansion of global promotion has raised the popularity and influences of Jinhan Fair globally.
The 47th Jinhan Fair
Jinhan Fair Online Exhibition