Great Ideas: Urban Oases
2013.09.17
---
No matter how small, no matter how simple, a garden or terrace is the ultimate city luxury
By Elle Decor Staff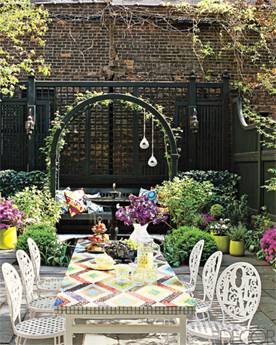 VIEW LARGERVIEW THUMBNAILS
MANHATTAN GARDEN
For the New York City townhouse of fashion designer Nanette Lepore and her family, Jonathan Adler designed a patio table custom made by Unicorn Art Studio and set with Bisazza tiles. The garden was landscaped by Blue Angel Garden Design and is hung with birdhouses by Adler.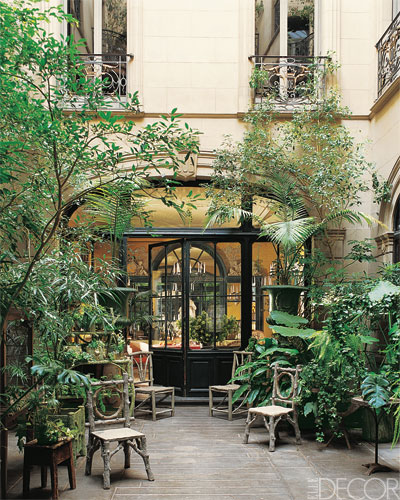 VIEW LARGERVIEW THUMBNAILS
FRENCH PATIO
At an 18th-century row house in the French city of Perpignan, the window grilles and a keystone are emblazoned with the monogram of the onetime owners, the family behind JOB-brand cigarette papers. The courtyard's rustic wood furniture provides a striking contrast to the home's ornate Victorian interior.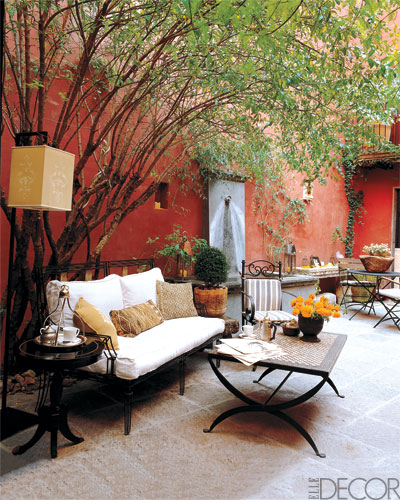 VIEW LARGERVIEW THUMBNAILS
MEXICAN COURTYARD
The two-story house owned by interior designer Leslie Tung and architect Gerard McCormack in the Mexican town of San Miguel de Allende features a tile-floored courtyard garden. The settee is by Casamidy, and the checkerboard stone-and-marble table was designed by LisBisgaard for Tung's shop, Mitu Atelier. The red walls were inspired by the colors of China's Forbidden City; landscape architect Alfonso Alarcon fashioned the cement fountain.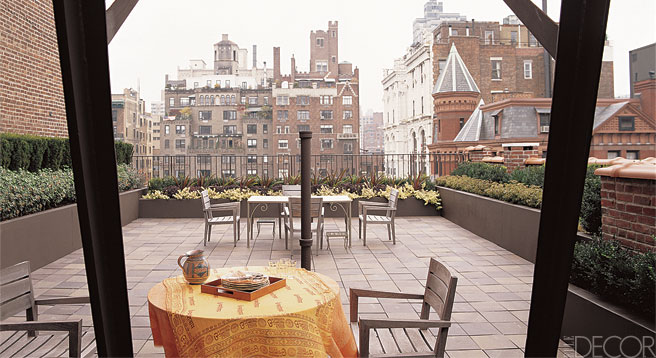 VIEW LARGERVIEW THUMBNAILS
MANHATTAN TERRACE
Architect Ellen Honigstock designed the terrace—as well as an industrial-style pergola inspired by the work of Jean Prouvé—for photographer Pieter Estersohn's penthouse on Manhattan's Gramercy Park. The teak armchairs are by Brown Jordan, and the tablecloth with Indian henna patterns is by Pomegranate.
The 49th Jinhan Fair
Jinhan Fair Online Exhibition