How to distinguish between an agent and a manufacturer
2013.09.03
---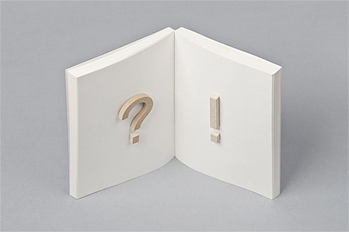 Recently received an email from a US manufacturer with a link to an article entitled, How to detect a trader from a manufacturer in China? The email asked me the following:
 Does it really matter whether we go with an agent (a/k/a trader/broker) or a manufacturer?
 Is the information in this article accurate?
 Is it really that difficult to tell the difference?
Yes, yes, and yes.
The article was written by Renaud Arjoran of Quality Inspection Tips and it relates "an incredible" story Renaud heard from a friend who was searching China for a good manufacturer of LED lamps. This friend scheduled two factory visits for the same day in Shenzhen. The friend visited a factory in the morning and then visited the exact same factory in the afternoon, but the second time the name on the wall was different and the prices were 25% higher.
What had happened? One or maybe even both times, the friend was not meeting with the factory, but rather was meeting with a trader who claimed to be the factory. This goes on all the time, but is not usually so easily discovered. Renaud then discusses how to spot a trader/agent/broker:
Could he have spotted it before the visits? No. The company names were different, and one address referred to the area while the other gave a street address.
So, if you want to know whether you are dealing with a trading company or with a supplier that really owns a factory, what can you do?
As the above example shows, visiting the factory is not enough. You have to be curious and ask many questions.
Here are a few examples:
Some people who speak Chinese ask for the supplier's name, and then they arrive by themselves (in taxi) and ask the security guard at the gate where that company is located. Guards only know the manufacturer's name, not intermediaries.
It is also easy to ask for the name card of a factory manager, and to compare it to that of the supplier's contact (same design? same company name?). This can actually be done by most third-party auditors if you ask for it.
A more reliable way of checking the nature of your supplier is to pay for a background check on their company. If they own no assets, they are probably a trading company.
Good advice, but back to the emailer's questions. Why does it even matter whether your China product outsourcing deal is direct with the factory or through an agent? First off, it usually matters due to price. More importantly, however, it matters because if you deal with a trader/broker without knowing that you are not dealing directly with the factory, you do not have a contract with the factory. Why does this matter? I will give a real life example to explain.
Many years ago, a company called us after just having learned that its two million dollar order of Christmas tree lights would not be delivered to the United States until December. We called the factory and they told us they had no idea who our client even was. It turned out that our client had unknowingly been using an agent (we figured it out by looking at some Chinese language documents) and so it had absolutely no contractual relationship with the factory. So at that point, all it could do was to beg its agent to do whatever he could to get the factory to speed up the order. There was no point in suing the agent because he was one guy in a small office with an old computer (we investigated).
As we have often said, there are some excellent sourcing agents out there and those agents bring a lot to the table. A good sourcing agent will find you a good manufacturer and get you a good price. Then, and depending on the nature of the relationship and the cost, many will stay with you and make sure that the factory continually provides you with good product in a timely manner. Some will even work with you and the factory to improve aspects of your product or distribution or whatever. However, every good agent that I have seen is upfront about the fact that they are an agent and not the factory.
Is the information in this article accurate? Yes. It can be very difficult to determine whether you are dealing with an agent or the factory and I have come across countless examples (beyond just the Christmas tree light one) where the US company had no clue that it was not dealing directly with the factory.
Is it really that difficult to tell the difference? Yes and no. Yes it is if you do not speak Chinese and you are not familiar with how China does business. No, if you are able to go to the local corporate registry and simply check out the bona fides of the company with whom you are thinking of doing business.
Source from ChinaLawBlog
The 49th Jinhan Fair
Jinhan Fair Online Exhibition