A New Journey of Excellence| The 48th JINHAN FAIR Successfully concluded
2023.10.27
---
On October 27th, the 48th JINHAN FAIR was successfully concluded at the PWTC Expo, Guangzhou. This year, JINHAN FAIR gathered nearly 1,000 leading Chinese enterprises engaging in the houseware and gift business and important buyers from 160 countries and regions, creating a global showcase and business opportunities for housewares and gifts made in China.

Forge core competitiveness with innovation and quality

Amidst global economic uncertainty and fluctuating market demand, exhibitors have adjusted strategies for overseas markets and intensified innovation and R&D efforts. Presenting a number of new products, new techniques, and new technologies, they impressed overseas buyers with the core competitiveness of China's home and gift industry.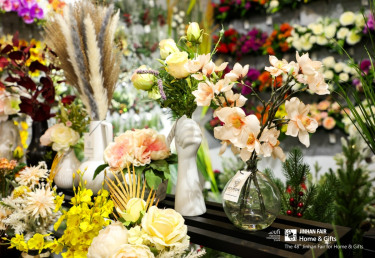 Wang Guifang, General Manager of Homepaint, a Zhengzhou company, noted, "Our products are positioned at the middle and high end market and we are trying to attract buyers through the differentiation of product design. In recent years, we have reached the world's biggest buyers through JINHAN FAIR. At JINHAN FAIR, the buyers we met were relatively large, who had shown particularly strong intent and closed many deals. "
Hangzhou Design Import And Export Co., Ltd., bringing the latest fall/winter collection of this year, shared with us, "In recent years, home furnishings that are both decorative and practical are highly favored, and consumers prefer multi-functional products made of environmentally friendly materials. Therefore, we need to constantly explore new materials and design creative and recognizable products to acquire bargaining power and high added value.

Wadou Picture, Shanghai Sincere, Zhejiang Xuri Fiber, Fujian Minqian, Ivy-Deco, and Fujian Quanzhou Dsily Creative have mentioned their emphasis on design and technology research. Through the introduction of first-class designers and the research on market demand and trends done by designers and product developers, they aim to develop products that customers favor. "Innovation is the lifeblood of an enterprise. Predicting the market demand and developing new products in time is the key to the survival and development of an enterprise. We have strict control from design and development to production, quality control, and finished products. Affected by the general environment, many of our peer enterprises are receiving fewer orders. But as we are focused on design, research, and development, we have been thriving in adversity. "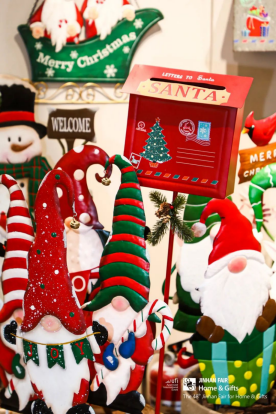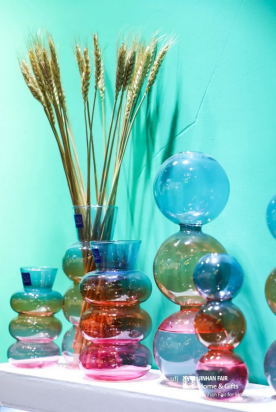 A Grand Gathering of Old and New Friends

Despite the current uncertain foreign trade environment, JINHAN FAIR is reaching further with the expansion of China's foreign trade partners. This year, quality buyers from Europe and the United States, are complemented by diversified buyers from the Middle East, South Africa, Russia, and other regions. Famous and first-class overseas purchasing giants such as K&K from the United States, B&M from the U.K., MAISONS DU MONDE from France, G.WURM from Germany, GALILEO S.P.A from Italy, Landmark from the U.A.E., and Liverpool from Mexico, etc., have come to JINHAN FAIR, through which they have been continuously delivering the best Chinese home products to the world.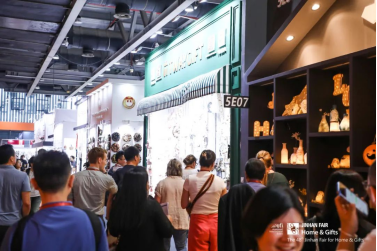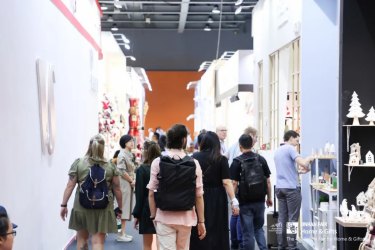 Pan home from Dubai, which mainly sells furniture and home decorations, is the fastest growing houseware brand in the Middle East and has a strong presence in the Middle East market through its brick-and-mortar and online stores. Executives of Pan home praised JINHAN FAIR. In their opinion, the product range at the Fair is very much in line with market demand, with wider categories, better showcases, better exhibitors, and better networking capabilities. They think, as a professional and efficient sourcing platform, the Fair is a preferred destination for home and gift sourcing. They also hope to explore and cultivate more qualified and competent suppliers here for long-term and in-depth cooperation.
German buyer Exner, who has visited the Fair more than 20 times, holds the record for the longest visiting time in the history of JINHAN FAIR. He told us, "We need to make the products more refreshing. This year the suppliers showed a wide range of new products, and I can see the next season's trends from their latest collections, which fully meet our needs of new Christmas products. This year we were matched with over 10 new suppliers and it was very rewarding. "
Russian buyer Gifts Atelier excitedly shared with us, "I met a lot of quality suppliers and trendy products. I can always find new ideas and inspirations here, the space for negotiation is very comfortable and the buyer service is very attentive. I really appreciate it. I'll come back next year and I'm sure JINHAN FAIR will bring me more surprises." Italian buyer Vacchetti Giuseppe S.P.A emphasized, "Products made in China are more trustworthy. Although products from Southeast Asian countries are cheaper, Chinese suppliers have better technology and services to effectively ensure product quality. "

Win the market with quality. As a globally renowned one-stop sourcing fair with 900 manufacturers, JINHAN FAIR will continue to innovate and broaden trade channels by integrating online and offline platforms to bring more trade opportunities for exhibitors and buyers, and to promote Made-in-China to go global under a challenging foreign trade climate. See you next spring in April at JINHAN FAIR.

The 49th Jinhan Fair
Jinhan Fair Online Exhibition