'Garber Boy' Brad Priest opens new store
2022.09.23
---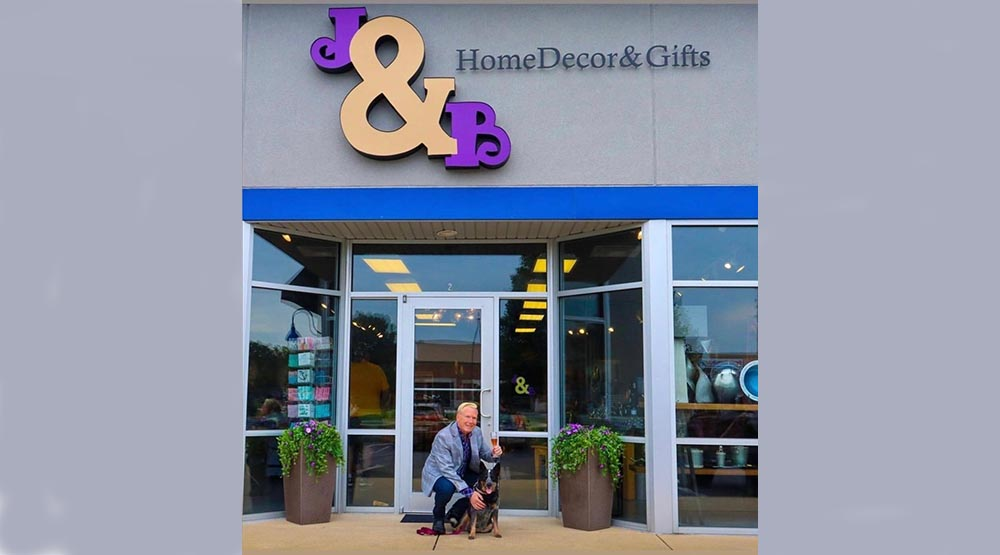 ELKHART, Ind. — J&B Home Décor & Gifts has debuted, the reinvention of owner Brad Priest, who took a dream of his and late husband, Jonathan Tuft, and turned it into reality.
The 1,700 square-foot store, located at 901 Parkway Avenue, in Elkhart, Ind., offers home décor, accent furniture, gourmet treats, and unique and special gift items.
"J&B Home Décor & Gifts isn't just a store for you to shop, it's a place in an amazing community that has supported me emotionally through the loss of Jonathan and has encouraged me on this new journey," said Priest.
Tuft passed away last year, and Priest closed Garber's Interior Design, which Priest and Tuff operated together, this past April. "Jonathan and I had always had the dream of opening a smaller, more intimate home décor and gift shop, something that the two of us could handle as we progressed into our senior years," said Priest.
Priest said he will continue to support charities, such as the Humane Society of Elkhart, as well as other independent and locally owned businesses.
The store will continue to offer the brands from Garber's Interior Design but will add and expand into the gift category.
The 49th Jinhan Fair
Jinhan Fair Online Exhibition