Home Depot Will Finally Let Shoppers Do This, Starting Friday
2022.08.09
---
Millions of shoppers in the U.S. have found themselves at a Home Depot store recently for one reason or another—whether they're searching for ways to cool their home in hot weather, or just looking to refresh their space for the summer season. But even if you've shopped with the home improvement retailer in the past few days, you might not know that a change is coming very soon. Home Depot just announced that it will finally be offering something highly coveted for shoppers this week. Read on to find out what you can expect from Home Depot, starting this Friday.
Home Depot recently announced a different upgrade to its decorations.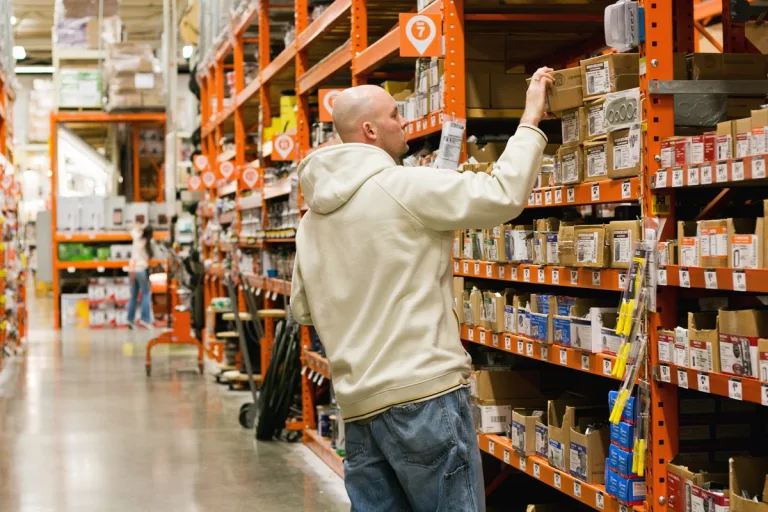 Shutterstock
Home Depot is no stranger to shaking things up for shoppers. In June, the home improvement retailer announced that it had expanded its online interior décor catalog to include furnishings for children. StyleWell Kids launched on Home Depot's website June 2, derived from its main StyleWell line that started in 2019.
"As we've expanded the line, one of the places we were not yet playing was in the kids space," Corinne Bentzen, general manager for Home Depot Home, told Modern Retail. "We've seen it resonating a lot with young adults entering into the next stage of their life. So being able to offer those products to them felt like the right next step for the StyleWell collection."
Now, Home Depot is gearing up to make another change with its décor offerings, and this time adults will be excited, too.
The retailer is making another change for shoppers interested in decorating.
iStock
Whether you're a loyal Home Depot shopper or not, you might be interested to hear that the home improvement retailer is bringing something back this week. On July 8, the official Twitter account for Home Depot announced that it would start selling a fan-favorite Halloween decoration again soon: its 12-foot skeleton.
The 49th Jinhan Fair
Jinhan Fair Online Exhibition