5 Top Design and Decor Trends for 2023 from MAISON & OBJET 2022
2022.06.13
---
/ Japanese Design & Style
Although I wrote about the Japan style back in 2017, the trend is still here to stay. In fact, other than being a style inspiration for many settings and furniture pieces, Japanese design was also one of the highlights of this year's Rising Talents Award. In fact, it was fully dedicated contemporary Japanese design, with a selection of 6 emerging designers hand-picked by architect Kengo Kuma and other leading names in the world of Japanese design.
|| Be inspired by Japanese-style interiors & design:
How to decorate with japanese paper lamps
5 Japanese design ideas for a Japandi style home
3 Japandi interiors to be inspired by
Our Projects: interior design for a B&B in Japan
The winner of the Rising Talent Awards Craft, Toru Kurokawa, creates amazing sculptural ceramics with a metallic look
Broste Copenhagen Nobuko bookcase and Lolly lamps are inspired to Japanese design
MOBJE creates beautiful objets d'art featuring materials and techniques used in hat making
Trend 2
/ Retro Futurism \
5 Top Design and Decor Trends for 2023 from MAISON & OBJET 2022
There was definitely a lot of vintage and retro in this edition of Maison &Objet, that is not a new thing I know. But what's new is that retro atmospheres were often paired with a futuristic aesthetic, inspired by the Metaverse and digital art, creating new designs and settings with a very interesting new style. From the exhibit to the Designer of the Year Franklin Azzi – actually named exactly RETRO FUTUR – to many other news, back to the future is definitely a mood to keep in mind now.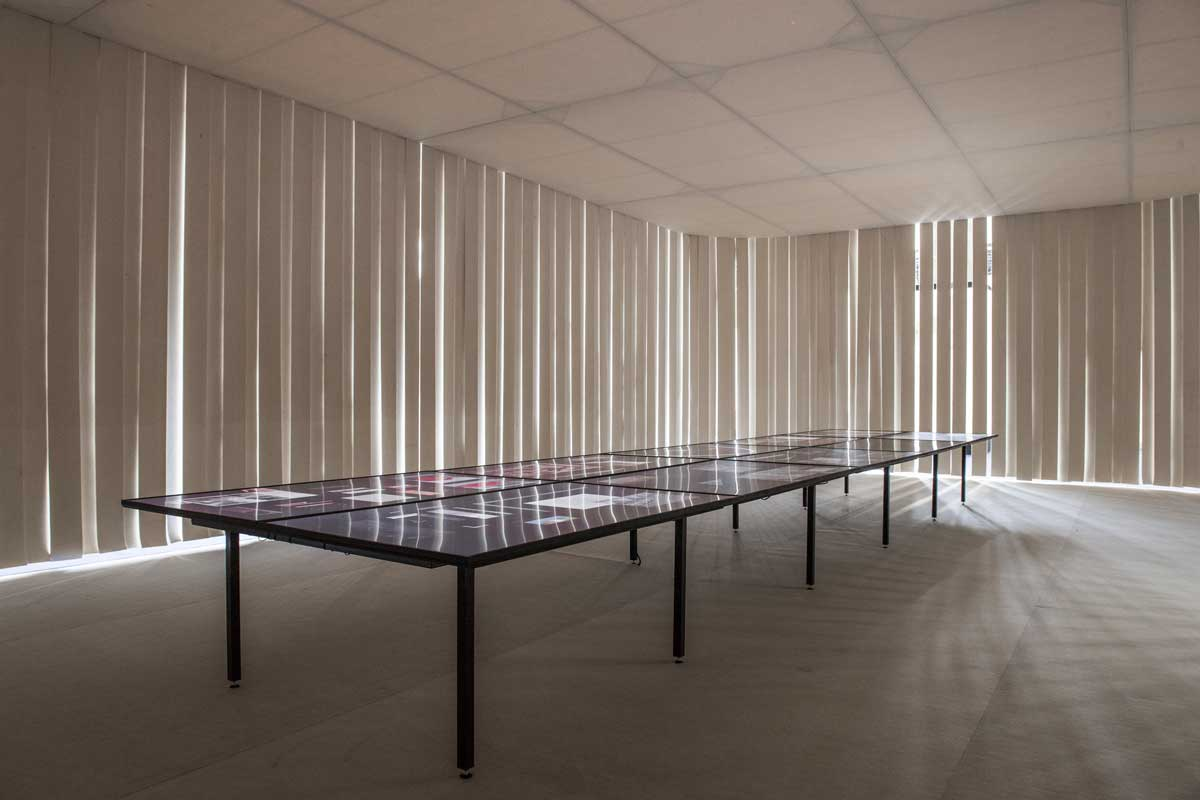 Franklin Azzi "Retro Futur" exhibit puts together old and new in a felt temporary structure
With "The Beach Club" architect Tristan Auer explores the retro nostalgia theme with cabana stripes and pops of color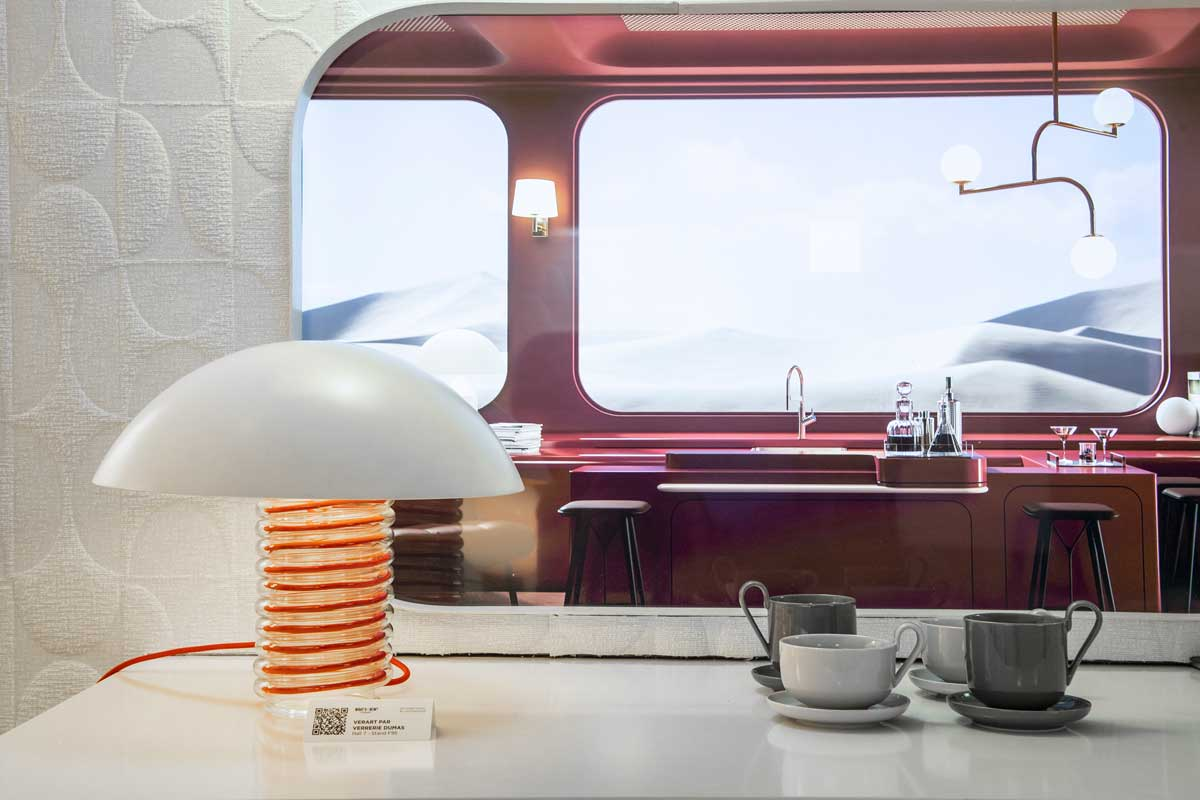 In the So home hotel by Goodmoods, a corner inspired to 2050 atmospheres and Alexis Christodoulou digital art, mixed with retro touches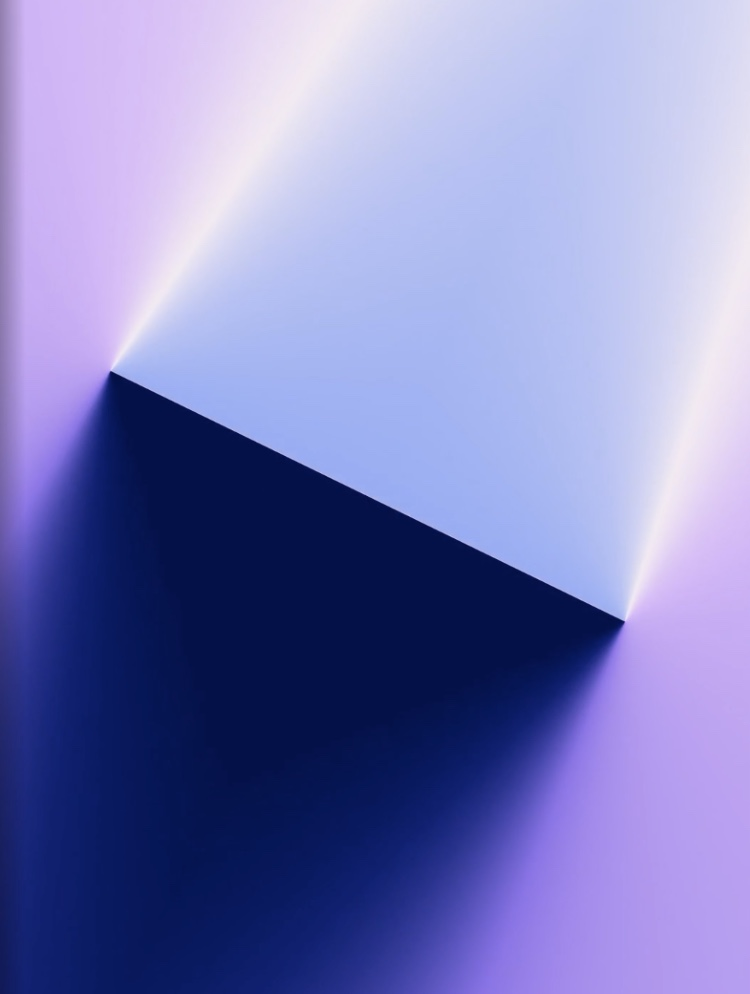 Œuvre digitale d'Yves Peitzner, galerie Artpoint
La Cuillère pop up restaurant by Paola Navone and Daniel Rozensztroch combines a nostalgic feel with red and white checkered patterns and lace, and with large plexiglas dining tables, mounted on untreated breeze blocks
|| Discover more: Interview with Paola Navone at the Milan Design Week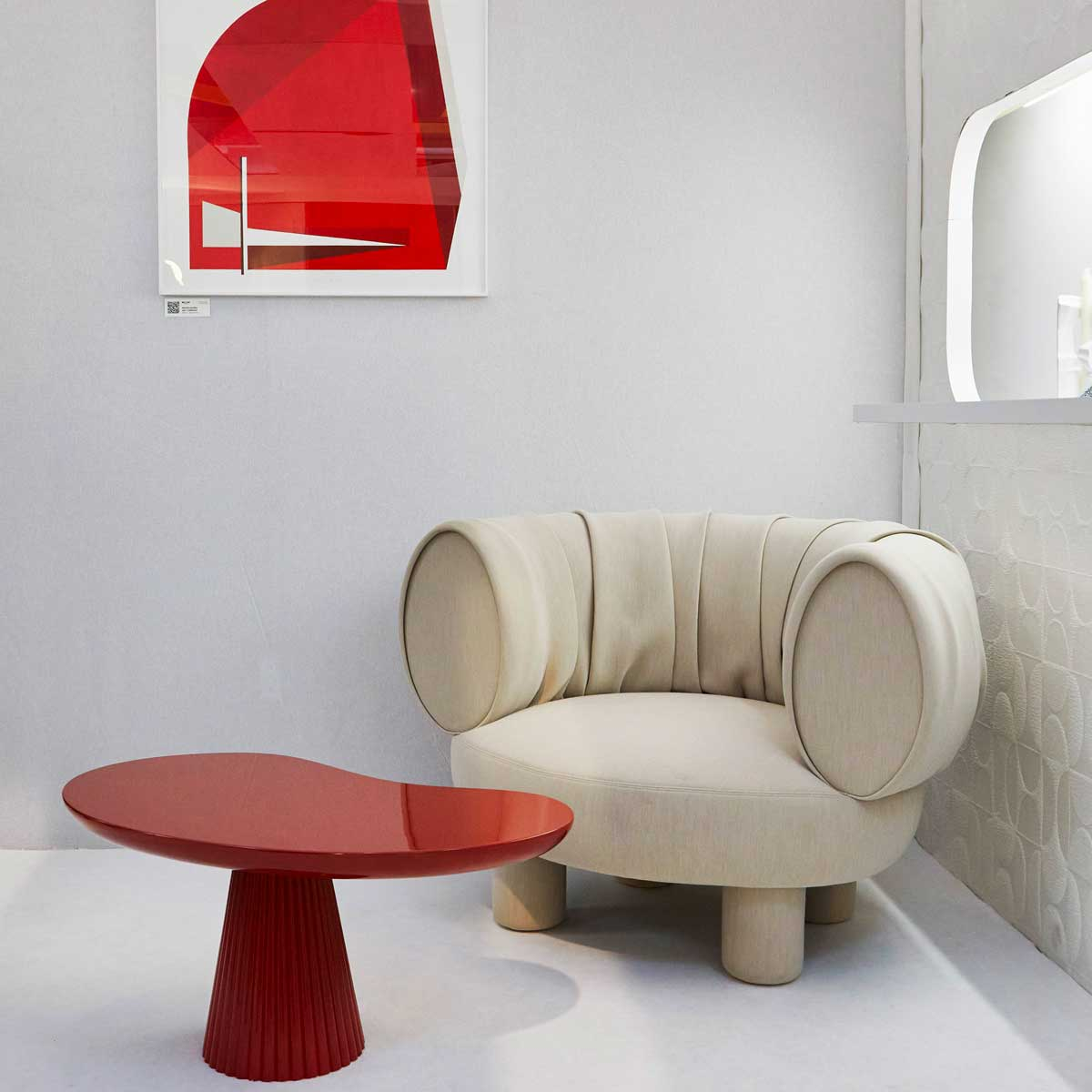 Maison Dada creations at So home hotel by Goodmoods,
Cassina in Paris city center
Trend 3
/ Happiness and Conviviality \
After two years of pandemic and in the middle of a global crisis, home decor become even more a space where to find creativity and joy. Colourful designs with fun shapes, creative patterns, rounded edges pop up everywhere as a reaction to the years of minimalism and grey/beige. Furniture design embraces conviviality thanks to new combinable solutions, like the coffee tables designed by Uchronia to be combined together in an infinite length.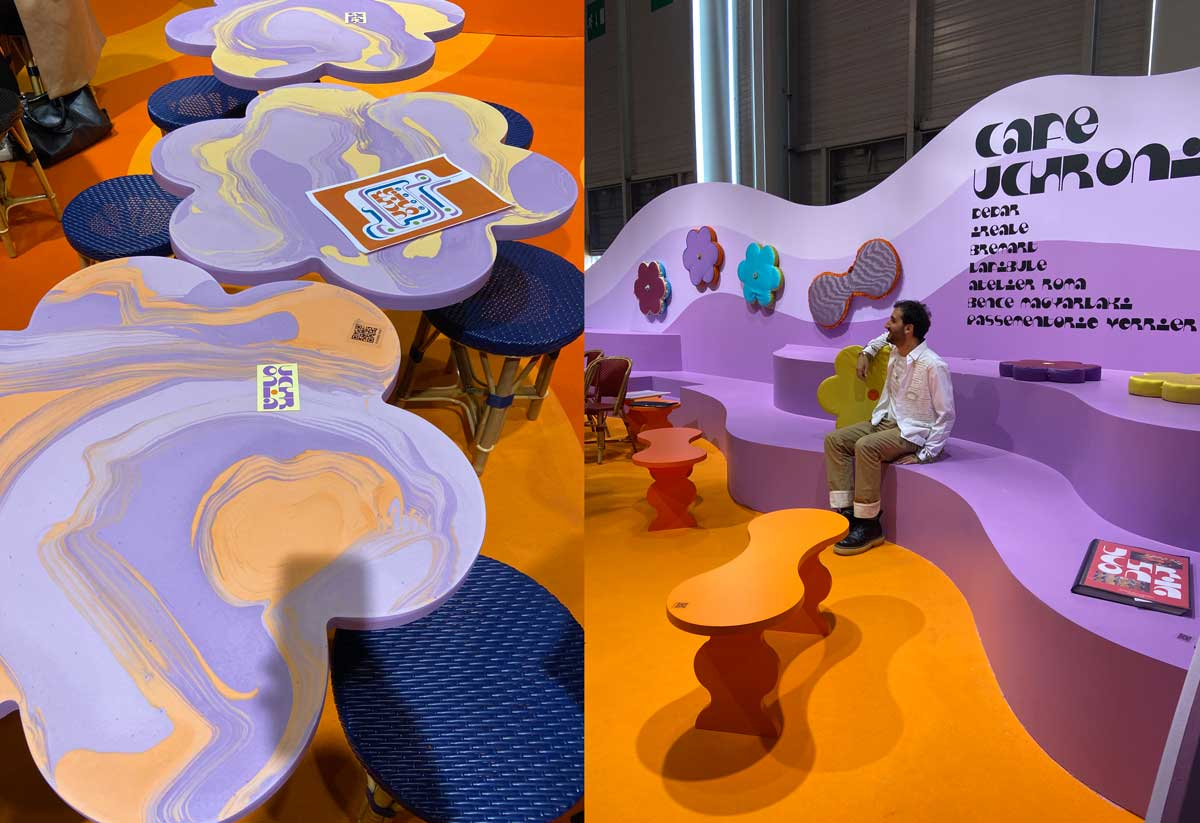 Le Café by Uchronia studio and designer Julian Sebban is a colourful pop installation inspired to Gen Z aesthetics, with all furniture objects sold for charity
The 49th Jinhan Fair
Jinhan Fair Online Exhibition