Kohl's focuses on untapped markets as acquisition doubts grow
2022.06.02
---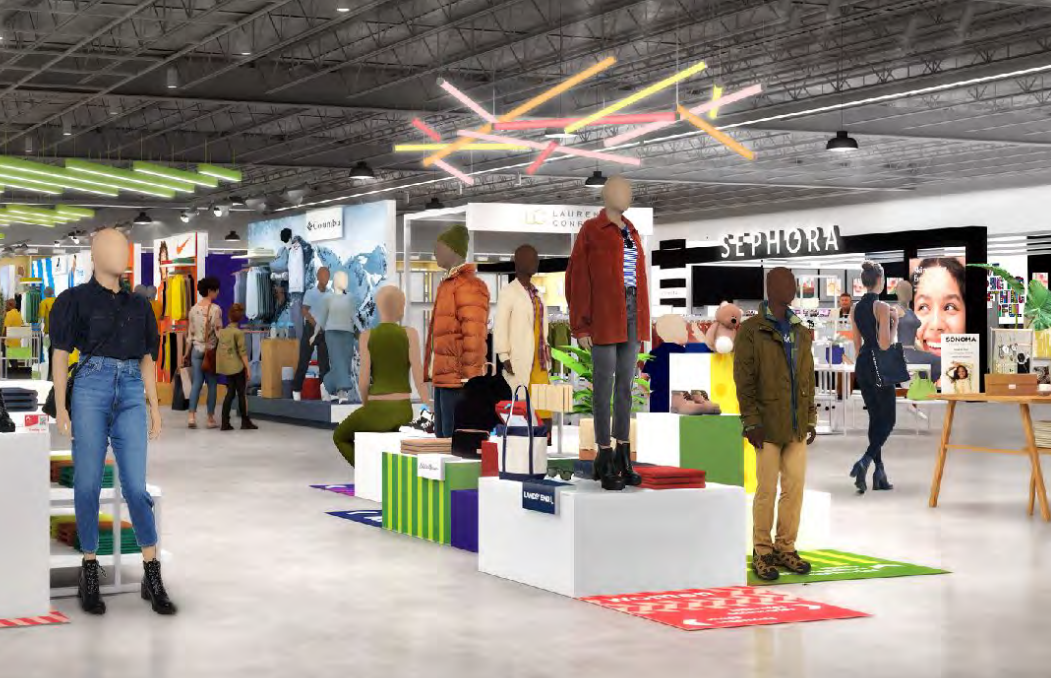 In addition to Sephora shops, the "modern Kohl's" remodel spotlights keys brands and includes discovery zones with cross-category products.
Menomonee Falls, Wis. – Amid reports that Kohl's bidders face financing hurdles, the retailer is plowing ahead with investments in new markets.
Kohl's just announced that it will hike capital expenditures on new store openings, remodels and enhanced omnichannel capabilities.
Over the next four years, the retailer plans to open 100 small format stores in untapped markets as it seeks to fulfill what it sees as $500 million in additional revenue from store growth. The expansion follows a pilot involving more than 20 smaller stores.
At 35,000 sq. ft., the small stores will allow Kohl's to enter new neighborhoods and offer a hyper-localized experience. The average Kohl's store is 80,000 sq. ft.
"Our strong and productive off-mall store base can continuously evolve with our customer's expectations and demand, and we see substantial opportunities to leverage our real estate in producing long-term growth," said Mark Griepentrog, Kohl's chief property officer.
Betting on Bricks & Mortar
The company also noted that its existing 1,165 stores are crucial to its omnichannel strategy. Last year, 99% of Kohl's stores were four-wall cash flow positive and approximately 95% generated more than $1 million in four-wall cash flow, it reported.
Next month, Kohl's will open a new small format store in Bonney Lake, Wash., and in the fall, four additional new small format stores will open in San Angelo, Texas., Morgantown, W.Va., Tacoma, Wash., and Lenox, Mass. These will be among the first to test Sephora at Kohl's in smaller store formats.
The "modern Kohl's" remodel is proceeding in tandem with the introduction of Sephora shop-in-shops. Sephora shops are now in 200 stores and the Sephora set will expand to 600 stores by late summer. By 2023, Sephora at Kohl's will be introduced to 850 locations.
Q1 Results Cool Ardor for Acquisition
Having prevailed earlier this month of over a board challenge from activist investors, Kohl's potential acquisition is moving forward, CEO Michelle Gass said last week. The company has laid out specific procedures for the submission of actionable bids and expects to receive them in the coming weeks, she added.
However, CNBC and other outlets have since reported that lenders involved in the bids were dismayed by Kohl's Q1 results and are now balking at financing in the $60 per share range. Just weeks ago, some offers were said to run as high as $69 per share. The NY Post quoted sources describing the Kohl's sale process as a disaster.
"No one is signing up to finance a mega merger now," a source at one of the largest lending banks told The Post.
The 49th Jinhan Fair
Jinhan Fair Online Exhibition