Discovering Opportunities and Promoting Global Digital Trade at the Cloud Exhibition – the 45th Online Jinhan Fair for Home & Gifts (JINHAN FAIR) Successfully Concluded
2022.04.29
---
The 45th Online Jinhan Fair for Home & Gifts (JINHAN FAIR) concluded successfully on 29th April, 2022.
As an online digital bridge, it promoted industry development to the win-win future The flagship global trade platform for the home and gifts industry, the 45th Online Jinhan Fair for Home & Gifts, closely follows the trends of the international home decoration market and new trade development paradigm "Dual Circulation", and establishing a digital hub for the market. It offers a cloud solution that helps enterprises obtain customers and empowers the industry to reach new heights for a win-win future.
Discovering Opportunity
Top brands showcase trending items at the grand event
Trending products from top brands display the premium quality of the "made-in-China brand" to overseas partners.。The online fair lasted 3 weeks and gathered together about 700 qualified enterprises who showcased more than 300,000 trending items, attracting over 30,000 buyers. More than 150 online sourcing meetings were held, with website visitors reaching 200,000 and the value of orders exceeding 3 million yuan. The flower of global trade in the home and gifts industry has begun to flourish again.
Ms Cai Yanna, general manager of Tianjin Luosha, a local decoration flower maker, said that to participate in the online exhibition for 4 years in a row helped her to accumulate enough experience to well prepare for this edibiton. On the first day, Tianjin Luosha successfully approached 2 major clients from Europe. "They showed great interest in our products and picked about 100 samples for price enquiry, then some enquiries from America and Oceania were received," she said.
Remarkable order volume
Global buyers flush in
Online orders came in from all over the world, showing the promising future of a diverse global market. This year's online exhibit further highlighted "accuracy and efficiency" in improving the precision of search results and the sourcing process on the platform. A marketing matrix with comprehensive coverage connected exhibitors and buyers via "virtual meeting." While helping enterprises enlarge the global network of trade partners, this exhibit became an essential channel for enterprises to aunch new products, expand markets, and maintain profits during the pandemic. This year's exhibition broke records in the 3 following aspects:
Number of sourcing sessions reached a high record
During the exhibition, up to 150 sourcing sessions were conducted to ensure accurate and efficient cooperation between buyers and sellers. Over 100 member enterprises from the Fujian Light Article Industry Import & Export Association attended sourcing sessions. The executive secretary of the association, Ms Zhuang Meiying, said, "Companies only need to register on the basis of their product range, then they can start having negotiations with suitable buyers and uncover potential business opportunities."
The number of buyers hit a new high
The quantity and quality of buyers often determine the outcome of the online exhibition. This online exhibit attracted over 30,000 global buyers.German importer Mirrors & More, a "huge fan" of the JINHAN FAIR, says the fair has been one of the most important sourcing platforms for them over the last 10 years. During the fair, they successfully matched with about 10 exhibitors via online sourcing sessions.
(Mirrors & More at the exhibit)
Number of buyer from wider range of area
Compared with previous editions, this online fair not only received "old friends" from European and American markets, but also made a number of "new friends" from Turkey, Israel, Dubai, Australia, Japan, and other RECP member countries. Categories of buyers spanned various segments of the home & gifts industry, and market coverage significantly improved. President of the Fujian Minhou Artware Trade Union, Mr. Hong, pointed out that this online fair is of great significance for small and medium-sized enterprises. Some member enterprises were able to receive more than 30 overseas buyers' price inquiries via one online exhibition. He emphasized that "although some orders are only worth tens of thousands of dollars, more importantly, enterprises will build their own customer relationship through these orders. There will be many other opportunities further down the road."
Showcasing strength
Professional operation empowers industry
Focusing on only one industry so as to concentrate our pursuit of excellence and always staying true to our original aspirations. The Poly Exhibition always has been committed to offering scalable, professional, and international services to build a specialized operation platform for exhibitions that will empower quality industrial development. With effective resources integration, technology innovation, and a strong sense of social responsibility, Poly Exhibition has overcome barriers from the pandemic and delivered excellent outcomes in response to the national strategy "dual circulation", to achieve the high quality development of industrial sectors.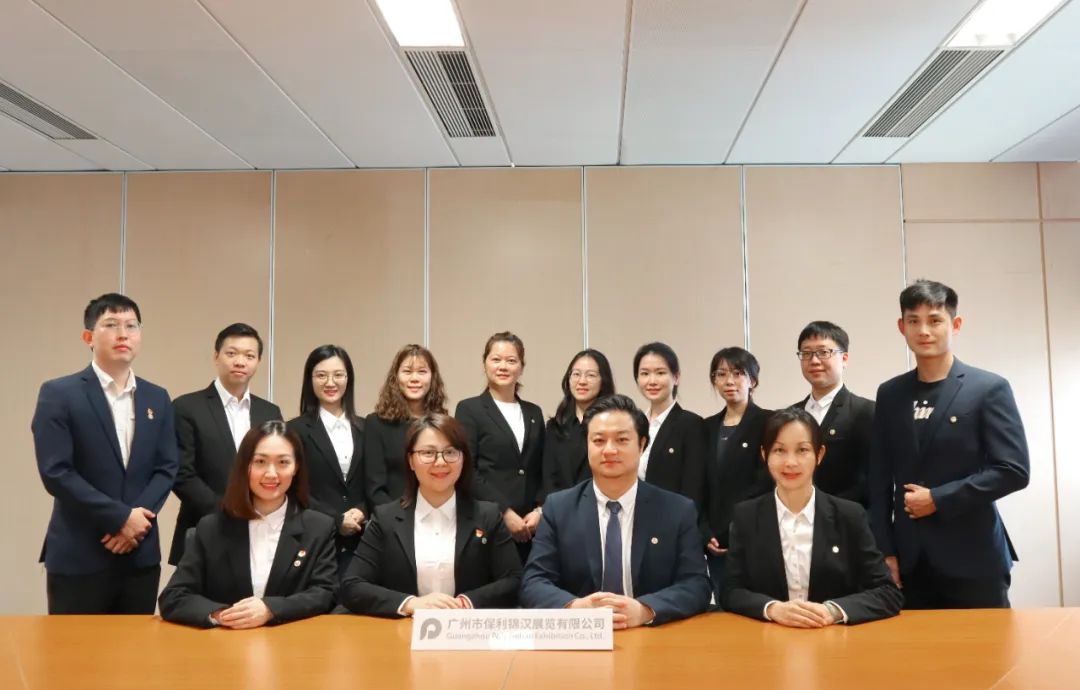 In the future, the JINHAN FAIR will continue to go deeper into the home and gifts industry, work together with enterprises, and bring together its advantages in order to unlock the exhibition's role as a platform for promoting trade cooperation and matching supply with demand. We are eager to uncover new means of global trade and opportunities for China's home and gifts industry!
Looking forward to seeing you again
in the golden October of 2022!
The 49th Jinhan Fair
Jinhan Fair Online Exhibition