Fashion Snoops shares insight on 2022's future of the home
2022.03.16
---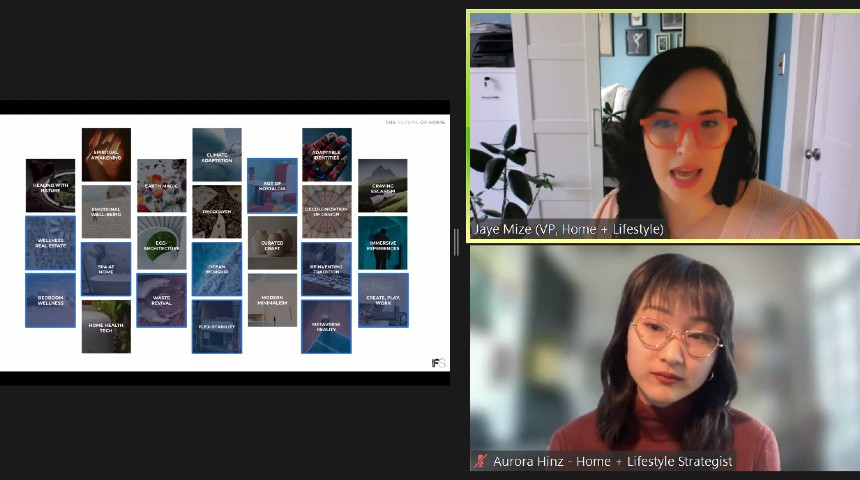 NEW YORK CITY – In its webinar this week on "The Future of Home 2022," insight and trend forecasting company Fashion Snoops discussed the top 10 trends consumers are expected to have for the year ahead.
In the discussion led by Jaye Mize, vice president of Home + Lifestyle and vice president of creative for Fashion Snoops, and Aurora Hinz, Home + Lifestyle strategist, these are the top 10 consumer trends predicted to take 2022 by storm: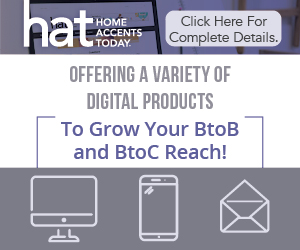 Wellness Real Estate: Wellness real estate refers to residences that are intentionally designed and built to support the holistic health of its inhabitants. The notion that people should treat their homes as a long-term investment in their well being is gaining traction. The ideals of sustainability and holistic approaches such as Cylindrical Living continue to add to this trend.
Bedroom Wellness: Consumers are leaning toward creating sanctuaries in the home, especially in the bedroom. Investing in premium mattresses, toxin free textiles, aromatherapy devices and other small tech that encourages wellness will rise in popularity as the year progresses.
Spa at Home: Creating an in-home spa is becoming important to consumers as they begin to put more focus into bathrooms and outdoor spaces, some of the most-used areas for self-care. This can mean replacing sterile white motifs with warm colors and wood grains, adding more biophilia to the room, or integrating sky lights and other large windows into the space.
Waste Revival: Circular design is shorthand for including principles of the circular economy at every stage of design, which looks at the interconnected way we extract, build, use and dispose of things. Waste revival is about processes such as turning wearable fashion into new home goods, making use of salvaged finds, repurposing food waste for home décor, 3D printing integration and much more.
Ocean Worship: Waves and other sea inspired materials, such as seashells and seaweed, are being used to spruce up consumer spaces. This ocean trend also circles back to the importance of sustainability. Sustainable production and living habits such as seaweed manufacturing, kelp farming and floating infrastructure will continue to rise in importance.
Flex-stability: Although, people still want to travel and do not want to feel sequestered after long periods of stay-at-home orders, they are using tactile, visual and olfactory design of a space to create the idea of travel in their homes. Furniture that easily adapts will be in higher demand as consumers look for those multipurpose and easy to move items.
Age of Nostalgia: During times of unrest, it is common for people to crave nostalgia and cling to what feels normal and safe. Celebrated heritage, historical themes, domestic crafts, collectables and second-hand furniture is expected to be very prominent in homes this year.
Reinventing Traditions to fit contemporary needs has brought stylish takes on historical rituals and global heritages, as consumers want to see products that are accessable to everyone regardless of socioeconomic status. Designing low-income products with similar design principles as luxury products emphasizes equity through design.
Metaverse Reality is where the digital and the physical overlap. One way businesses can meet this consumer need as the world transitions from Web 2.0 to Web 3.0 is to invest in metaverse real estate and build meta-stores and meta-offices. Another popular investment avenue of the metaverse has been non-fungible tokens (NFTs), used to buy and sell designs, art, furniture and more.
Create, Play, Work: The merging of public and private lives has created a demand for adaptive designs that transition between people's private and public functions. Multi-faceted places that can be used for socializing, online school and work are essential to the home. Consumers are looking for all encompassing environments, adaptable designs and technology infusions in their homes.
The 49th Jinhan Fair
Jinhan Fair Online Exhibition