THIS DESIGNER HAS A STORY THAT'S JUST AS EXTRAORDINARY AS HIS PILLOWS
2022.03.08
---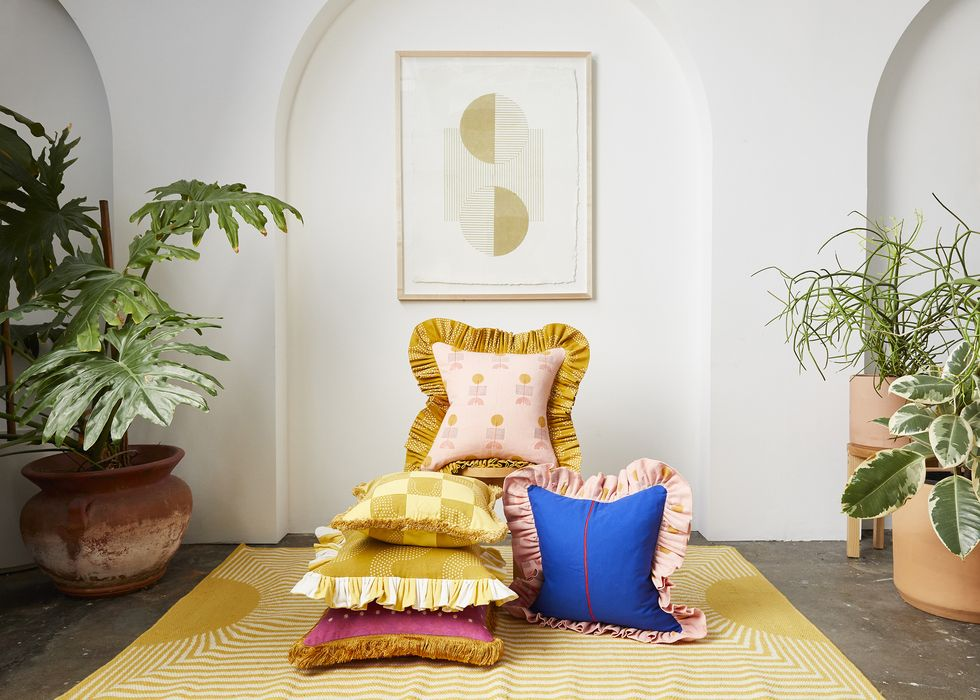 Like many young designers, Paboy Bojang's work first gained traction via Instagram. Dubbed In Casa by Paboy, the 28-year-old's line of cushions stood out on the average timeline with their playful, candy-colored hues and big, bold ruffles. Bojang was living with a friend in Naples, Italy, at the time, working with just a sewing machine and some vintage fabrics; what started as a small passion project quickly grew into a full-blown brand with over 17,000 Instagram followers and collections for big-name retailers like Selfridges. "My friend said, 'This is your chance. Hopefully a lot of people notice you,'" Bojang recalls of these early days.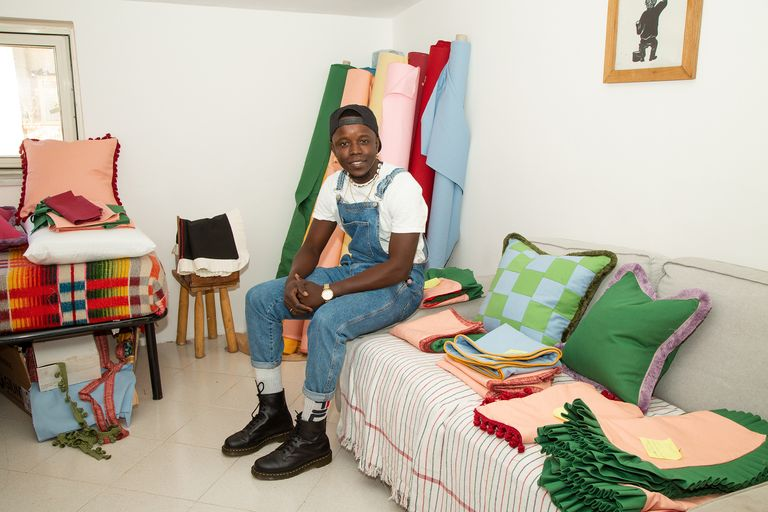 Bojang learned to sew when he was 13 at his uncle's tailoring workshop in Serrekunda, the Gambia. "I was passionate about it because it's something that's very relaxing," he says. "Working with your hands is one of the most amazing things."
In 2013, he left his home country—which at the time was suffering under a brutal dictatorship—to find work elsewhere as the primary breadwinner for his family. His long journey took him to Mali, Burkina Faso, Niger, and finally Libya, where he secured passage to Italy.
Naples was the end goal, but Bojang's trek wasn't yet over, as he was placed in a crowded refugee center outside the city for over a year before he found work at a local tile factory. Even then, Italy's immigration system proved difficult, and he lost his job there in 2019 due to issues with his work permit. Not one to be discouraged, the designer started his eponymous brand one year later during the country's COVID-19 lockdown.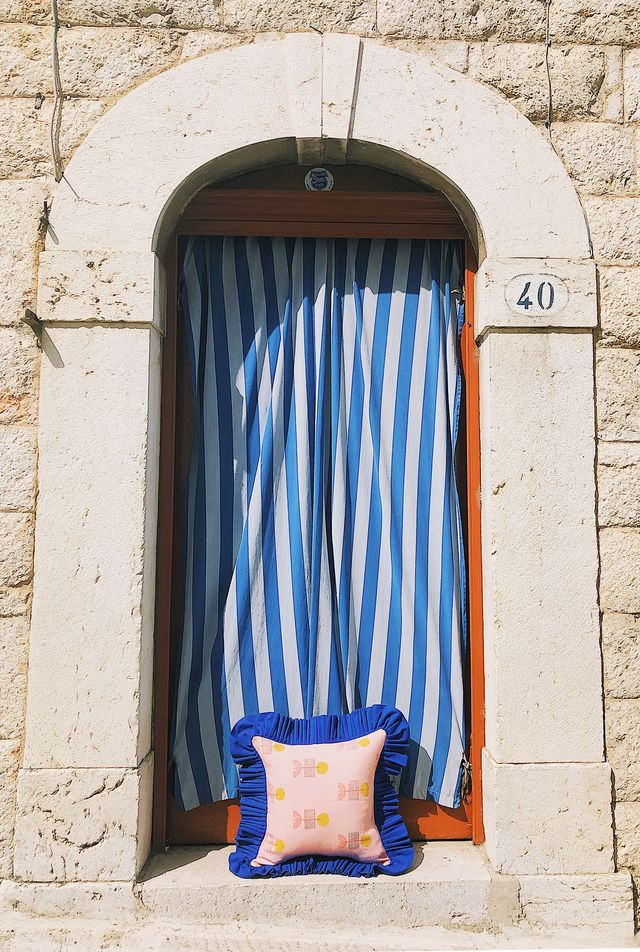 In Casa's poppy, bright cushions are influenced both by Bojang's childhood, when he and his uncle would exclusively use colorful fabrics, and the sights and sounds of Naples. But beneath the joyful aesthetics lies a deeper meaning and motivation, as In Casa is a venture that seeks to give back to Italy's immigrant community.
Ultimately, Bojang's goal is to employ as many immigrants as possible. At the moment his studio is still fairly small, so it's a four-person operation, but the hope is to grow quickly—something that Instagram likes and shares are certainly facilitating. "My dream is, in a few months, or a few years, to employ more immigrants and make it like a proper company to try and help other people," he says.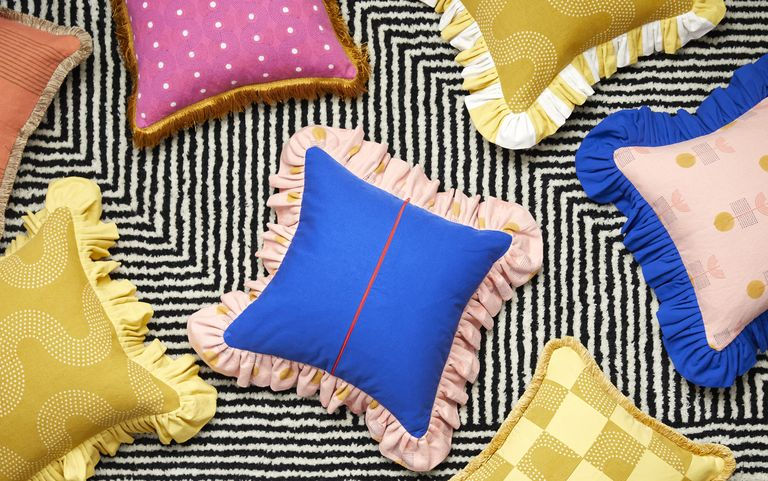 He's certainly well on the way: In addition to Bojang's line for Selfridge's in 2021, In Casa recently launched a collaboration with textile and design studio Block Shop. The limited-edition run combines the Los Angeles studio's vibrant patterns with Bojang's cheerful sensibility and craftsmanship.
This and future ventures will, eventually, help In Casa grow and bring fellow immigrants into the fold. "I'd been through quite a lot when I started my business," he says. "It's not only me—I want this to be an inspiration for other people too."
This content is created and maintained by a third party, and imported onto this page to help users provide their email addresses. You may be able to find more information about this and similar content at piano.io

The 47th Jinhan Fair
Jinhan Fair Online Exhibition