BBB results: Bath, décor take biggest hits
2022.01.20
---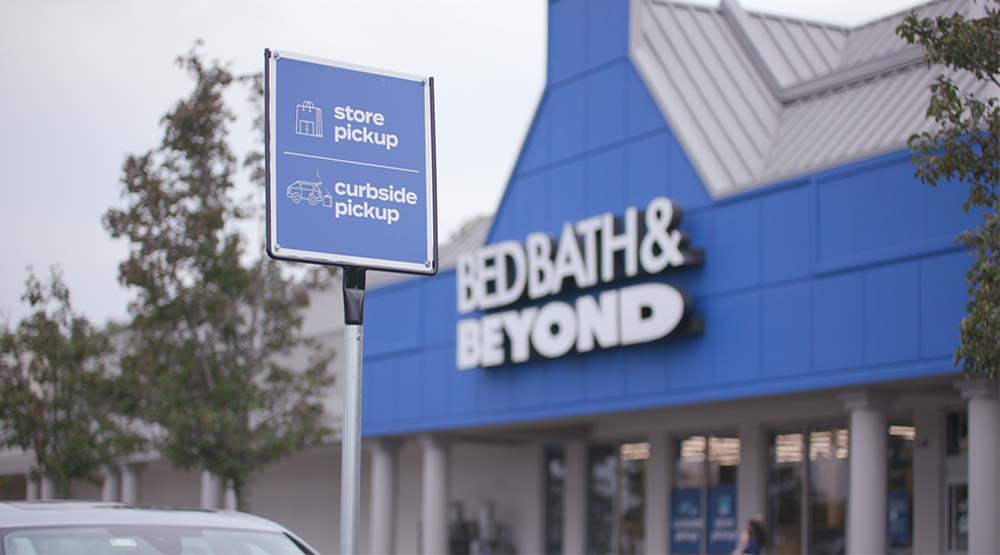 Union, N.J. – Comps fell in all five of Bed Bath & Beyond's destination categories, with the biggest year-over-year declines in bath, bedding and decor.
Same-store sales results within those categories at Bed Bath & Beyond included:
Bedding: down 14% vs. 2020 and down 4% vs. 2019
Bath: down 18% vs. 2020 and down 10% vs. 2019
Kitchen food prep: down 9% vs. 2020 but up 6% vs. 2019
Indoor décor: down 19% vs. 2020 and down 12% vs. 2019
Home organization: down 14% vs. 2020 but up 1% vs. 2019
Comparable store sales under the Bed Bath & Beyond banner were down 13% in the five categories combined vs. last year's third quarter and down 3% compared to 2019. Consolidated comp from the other categories declined 4% vs. last year and fell 10% vs. 2019.
The company said lack of replenishment inventory and other supply chain issues resulted in approximately $100 million in lost sales over the quarter, and the problem was especially acute in December.
President and Mark Tritton told analysts during this morning's quarterly conference call that operational issues weren't the only factor hampering sales. Vendors for Bed Bath & Beyond's print circular – a key trip driver for store visits – ran into problems with paper supply, labor and timely distribution.
"If anything has remained constant since I first joined this company, it is the reminder that we are executing a full-scale transformation and simultaneously running a business in a highly unpredictable environment," he said.
Tritton added: "That said, as aspects of our third quarter results demonstrated, we are diagnosing issues, implementing solutions and delivering on the long-term structural transformation quarter by quarter to ensure sustainability for our three-year goals."
For the third quarter, ended Nov. 27, total net sales tumbled 28% to $1.88 billion. That figure included a 14% related to divestitures of non-core retail operations such as Cost Plus World Market as well as a 14% sales declined at ongoing nameplates from the impact of store closures.
Total company comp sales were down 7% compared to the year-ago period and down 4% compared to Q3 2019. The Bed Bath & Beyond business experienced a 10% decline in same-store sales while the buybuy Baby business generated a comp increase in the mid-teens.
Net loss for the quarter expanded to $276 million, or $2.78 per diluted share, from a net loss of $75 million, or $0.61 per diluted share, in the year-ago quarter.
The 49th Jinhan Fair
Jinhan Fair Online Exhibition