Must-see releases from Kohler, Colony's collaboration with Workshop/APD, and more
2022.01.10
---
Product Preview is a weekly series spotlighting the latest and greatest debuts in the marketplace. Check back every Friday for what's new and notable.
We're only a week into 2022 and the latest collections are already setting a tranquil tone for the new year. While some brands turned to curvy shapes and cozy fabrics for inspiration, others upgraded classic items with modern technology to help make everyone's lives a little easier. From leather-clad statement daybeds to voice-activated luxury showerheads, here are some highlights from the most recent round of launches.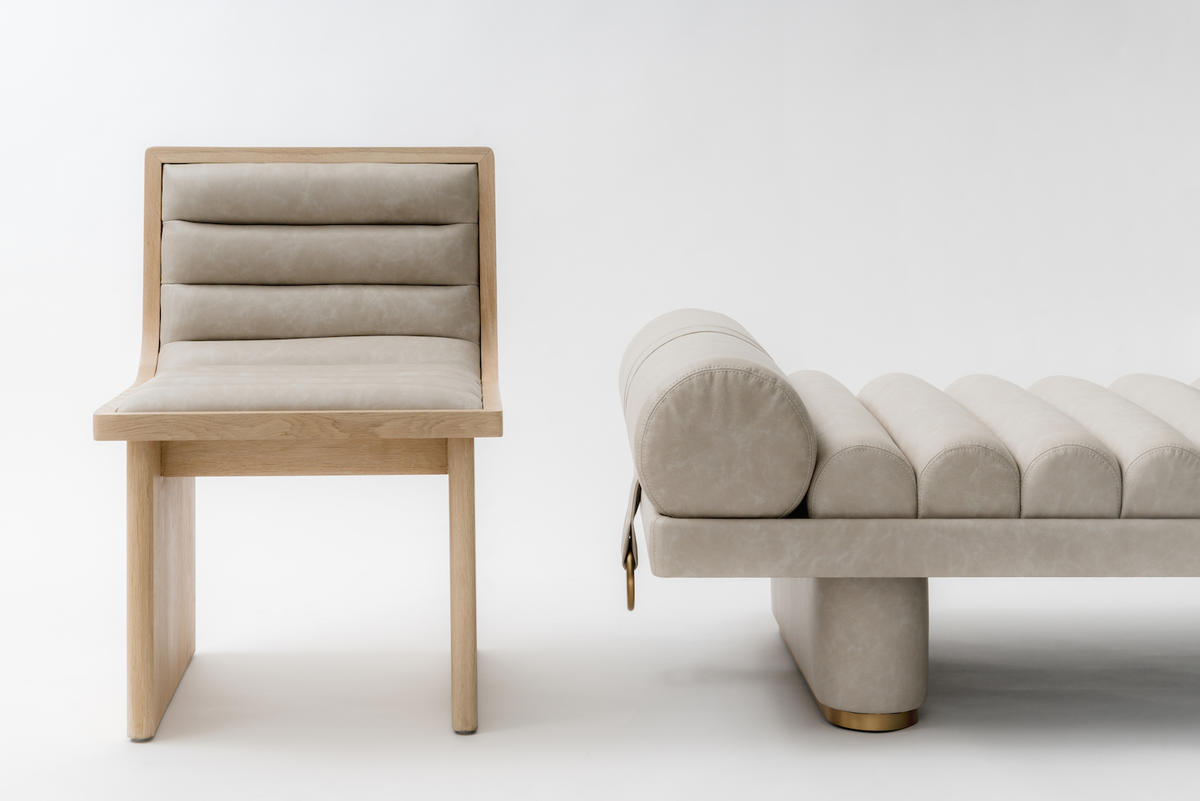 The WAPD dining chair and daybed by Workshop/APD for ColonySean Davidson

Independent designer co-op Colony called on New York–based design and architecture firm Workshop/APD for the first installment of its new collaborative series, called the Principals Collection. The sculptural assortment features five luxe yet minimalist-friendly furniture pieces, including a shapely leather-wrapped daybed and a gently curved dining chair with a channel-tufted cushion.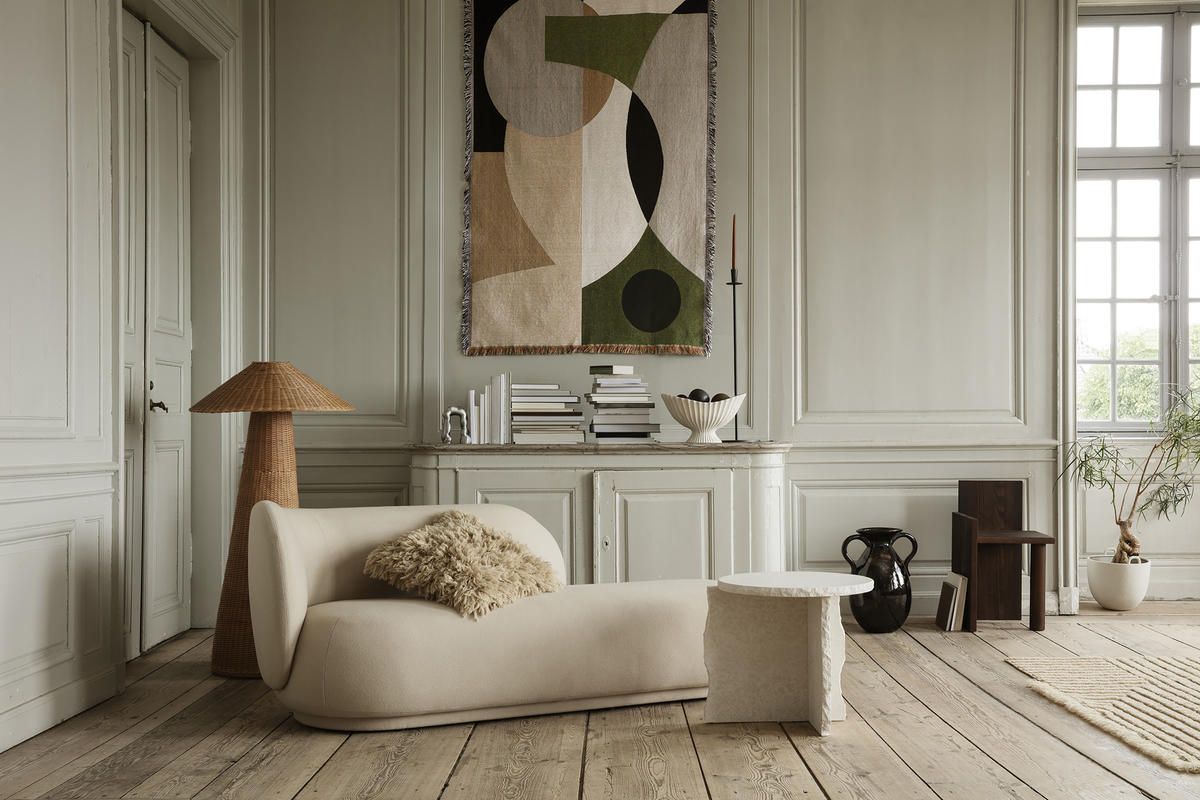 The Entire tapestry blanket by Berit Mogensen Lopez for Ferm LivingCourtesy of Ferm Living

Danish brand Ferm Living debuted an artful collaboration with textile designer Berit Mogensen Lopez. The collection, called Entire, offers upholstery, lampshades and a tapestry blanket in a graphic abstract print that the Copenhagen-based artist designed using watercolor and paper cutouts.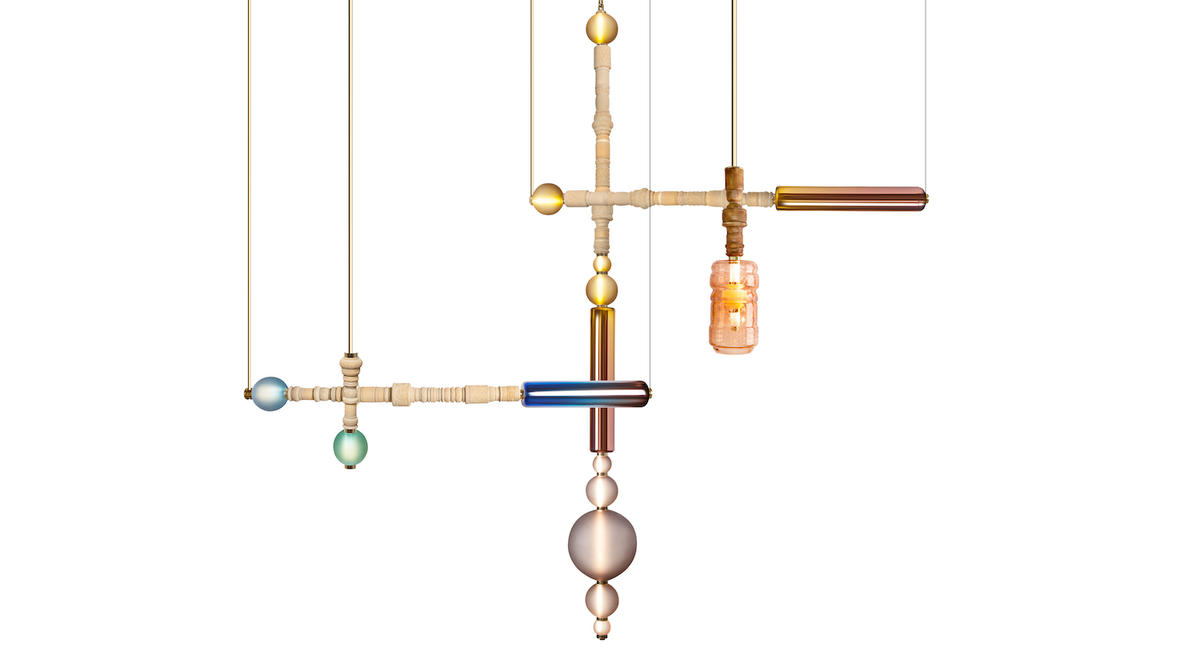 Sunset Drive pendants in blue, green, amber, pink and orange by Feyz Studio Galina Kurlat

New York–based multidisciplinary design firm Feyz Studio unveiled a characterful lighting collection called Sunset Drive. Inspired by the architectural history and culture of designer Feyza Kemahlioglu's native Istanbul, the series features five linear pendant lights composed of hand-carved clay and tinted glass bulbs that cast a soft, candy-colored glow.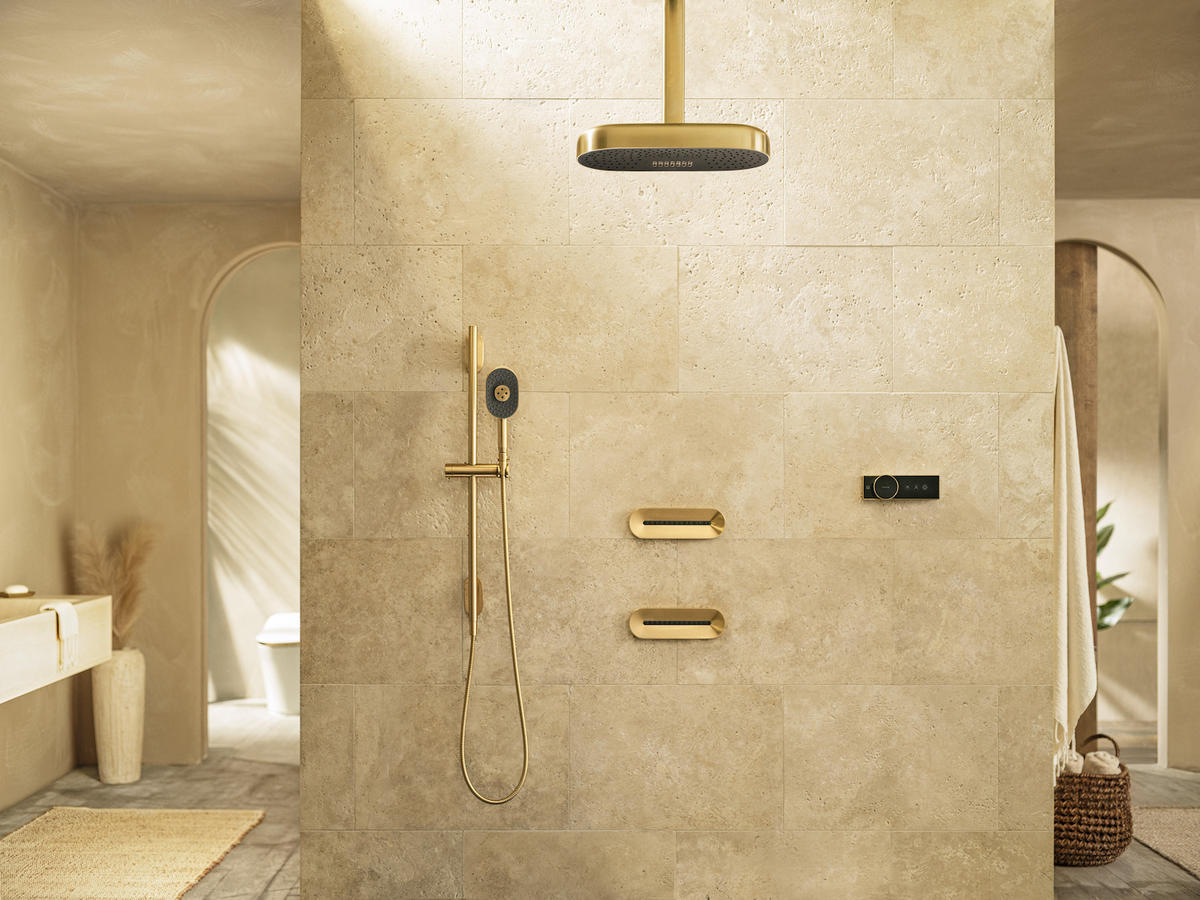 The Statement rain head, hand shower, and body sprays equipped with voice-activated Anthem valves and controls by KohlerCourtesy of Kohler

Kohler rolled out eight new additions to its smart home portfolio at CES 2022 in Las Vegas. The sleek assortment spans voice-activated showerhead valves and controls, touchless faucets, and a state-of-the-art bathtub system that allows you to draw a bath from your smartphone.

The Technogym MyRun treadmill, ball and bench for DiorCourtesy of Technogym for Dior

In the spirit of New Year's resolutions, Technogym teamed up with Christian Dior to release a limited-edition series of fashion-forward fitness products. Available at select Dior pop-up stores—in locations including London, Beverly Hills, New York and Tokyo—the design-savvy collaboration includes an app-enabled treadmill, a multifunctional workout bench and an exercise ball adorned with the iconic Parisian fashion house's logo.
Must-see releases from Kohler, Colony's collaboration with Workshop/APD, and moreMust-see releases from Kohler, Colony's collaboration with Workshop/APD, and moreLeft: Walker Zanger's Calacata Porcelain White Hive mosaic Courtesy of Walker Zanger | Right: The brand's Bera & Beren Light Grey Herringbone mosaic (walls) and Bera & Beren Light Grey Hexagon mosaic (floors) Courtesy of Walker Zanger

Walker Zanger introduced three mosaic designs into its bestselling Calacata, Bera & Beren, Cava Bianco, and Foussana tile collections. Each of the geometric patterns—Hive, Herringbone and Hexagon—is available in seven versatile colorways and can be applied as either flooring or a wallcovering.

Bella Notte Linen's Bria bedsheets and pillowcases in sterling, with the Delphine coverlet and shams, Paloma shams, Lynette throw blanket and accent pillow, and Linen bed skirtCourtesy of Bella Notte Linens

Bella Notte Linens debuted a swoonworthy bedding collection named Bria. Crafted small-batch style in the San Francisco area, the artisanally made assortment features bedsheets and pillows composed of buttery soft 600-thread-count cotton, hand-dyed in your choice of 18 dreamy hues ranging from crisp white to deep midnight blue.
Homepage photo: The Entire tapestry blanket by Berit Mogensen Lopez for Ferm Living| Courtesy of Ferm Living
The 48th Jinhan Fair
Jinhan Fair Online Exhibition