2020 Hot 100 Retailers
2020.08.20
---
2020 Hot 100 Retailers
Investments in digital, ecommerce and omnichannel pay off for fastest-growing retailers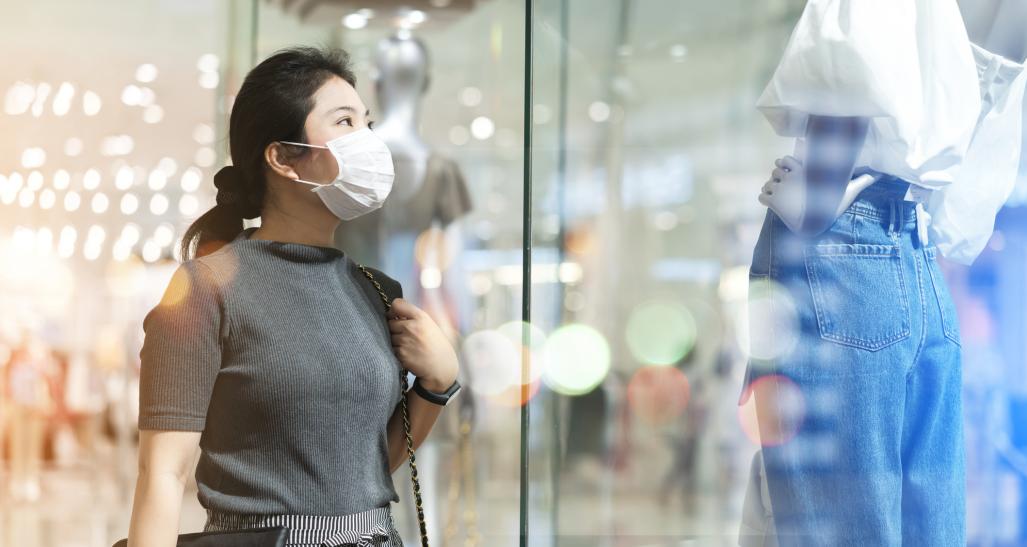 The NRF Hot 100 Retailers, an annual ranking of the nation's fastest-growing retail companies, is susceptible to volatility related to mergers and acquisitions, and this year appears to be more stable than the Top 100 Retailers, where mainstays are being battered by the changes wrought by the coronavirus.
The Hot 100 report provides as much of a look at the future of retailing as pundits can predict for a post-coronavirus world. The hottest retailers, based on last year's sales volumes, include ecommerce merchants, food sellers and some bricks-and-mortar operators that feature treasure hunt-style shopping experiences.
These retail formats are consistent with those said to be best equipped to survive and thrive in the wake of COVID-19 restrictions and well into the future.
The role of ecommerce in retail's evolution was on display in April when "nonessential" stores were closed for the month in response to the COVID-19 pandemic. Non-store sales increased 28 percent and ecommerce garnered 19 percent of all retail sales, according to the Wells Fargo Economics Group, a rise of 12 percent over the two previous years.
"Where we are now, in terms how we shop and purchase items, is where we would have been 10 years from now. In other words, over the course of four months we've pressed the fast-forward button on shopping methods. The retailers (and brands) who have been over-investing in building digital, ecommerce and omni capabilities are emerging as the clear winners during COVID-19," says Reid Greenberg, executive vice president of global digital and ecommerce at Kantar.
"In-person retail will never go away — humans are social creatures who want to touch, look and feel things — but COVID-19 has absolutely changed the size and quantity of retail locations across the United States, if not the globe."
Other trends being accelerated are further penetration of digital commerce by bricks-and-mortar-based retailers and, at the same time, the establishment of physical stores as showrooms by ecommerce businesses.
"Bricks-and-mortar stores will be used more as galleries, showrooms and event spaces," says "Retail Prophet" Doug Stephens. "We'll rely on physical retail for only the most convenience-based products and items requiring more physical consideration, like fresh produce, for example."
Grocery's agility
Stephen's vision of the future could be used to describe merchants at the top of the Hot 100 Retailers list: Both Lidl and Coborn's sell items "requiring more physical consideration."
The stores of Don Quijote, Five Below and At Home fit the description of retailing as entertainment. The bulk of the top 10 — Wayfair, Build.com, Boxed.com and Amazon.com — are all riding the wave of the future that is ecommerce. And Primark is something of an outlier as a rare apparel retailer near the top of the list.
Among supermarkets, the big trend last year was selling more produce. Nationally, produce sales rose to $62 billion last year, up from $60.8 billion the year before, according to data-tracker Nielsen.
Lidl was on top of that with increased fresh food in its small-footprint discount grocery stores. The ability to sell more produce comes as the German-owned chain builds a network of warehouses up and down the East Coast. Lidl entered the U.S. market three years ago, served by a lone warehouse in Fredericksburg, Va. It now has three warehouses with a fourth in the works, to be located in Georgia with no target date yet for opening.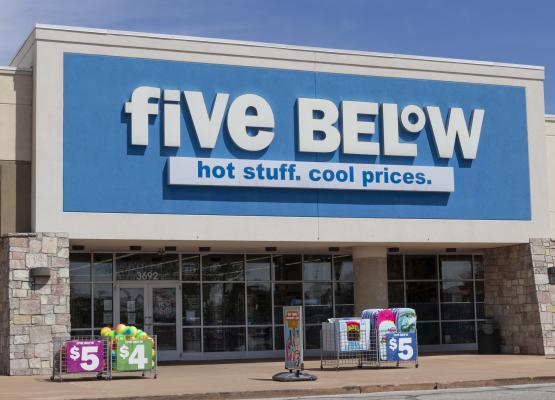 All this infrastructure could support a chain more than 10 times as large as the current Lidl, which opened its 100th U.S. store in late May in Suwanee, Ga. Lidl operates more than 10,000 stores worldwide.
Coborn's, the other supermarket in the top 10, is a 99-year-old family-owned company that has taken its time growing into four Upper Midwest states. The stores have a number of nameplates, including Coborn's, Cash Wise Foods, Marketplace Foods and Hornbacher's. This last was added two years ago when Coborn's acquired eight locations from the former Supervalu operation that had been taken over by United Natural Foods Inc. Coborn's also runs a central bakery and a dry-cleaning plant to support its stores.
Every year, it seems, regional grocery chains and specialty food retailers place high on the list of Hot 100 Retailers.
"Regional grocers are frequently able to be more agile and more in tune with the part of the country they serve. It can often be easier to implement changes in a few hundred stores versus thousands of stores," says Tory Gundelach, senior vice president of retail insights at Kantar.
"COVID-19 has changed this dynamic a bit, particularly for regional grocers that didn't have a developed online business, but regional chains have been able to stress their connection to the community."
Treasure-hunt status
Don Quijote, Five Below and At Home have very little in common other than featuring merchandise in a way that is challenging to replicate online.
This non-focused merchandising approach "worked fairly well coming out of the last recession," says David Marcotte, senior vice president of cross-border and cross-industry at Kantar. "In 2009-2010, Goodwill stores did very well. Mainstream retailers again are finding they are competing against used, secondhand or distressed merchandise."
Don Quijote's format is a supercenter-sized store operating 24 hours a day filled with merchandise ranging from groceries to household supplies to general merchandise to designer-label fashion items. The store is rife with colorful signage, shelf-talkers and other point-of-sale information.
Don Quijote, owned by Tokyo-based Pan Pacific International Holdings, announced about a year ago it was working on a new store format to spearhead U.S. growth of at least 60 new stores.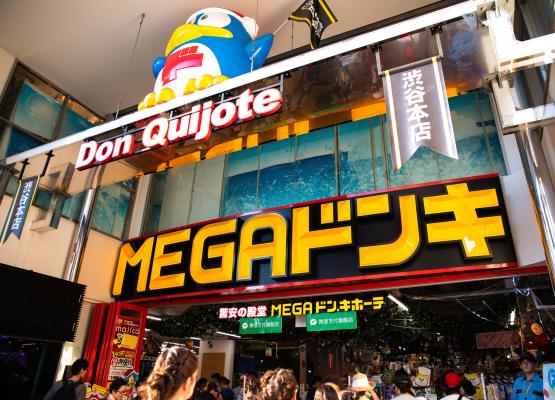 Currently, the company's toehold in the U.S. consists primarily of supermarkets flying the Marukai banner with three stores in Southern California and one in the northern part of the state. It operates another three stores in Hawaii.
Koji Ohara, head of U.S. operations for Pan Pacific, describes Marukai as "essentially a Japanese supermarket, so the market is limited." Ohara did not go into detail about the new store concept, other than to say it will have "'Don Quijote-ism' at the core in terms of being able to counter pressure from ecommerce."
"They have made some adjustments for the U.S. market in their supermarkets," Marcotte says. "In Japan, their stores are a supermarket in the basement and a department store on top. They have an almost cult-like following. Very eclectic."
Last fall, Five Below rolled out price increases that moved several items above the $5 threshold. The move was not disruptive, executives explained to shareholders, because, "We believe our customer-centric, experience-first, innovative approach to retail has led to a fiercely loyal customer base and has fostered universal appeal across a variety of age groups beyond our target demographic."
Those target customers are teens and tweens who, management feels, will be attracted by the stores' "let go and have fun" environment. Five Below opened 150 new stores last year designed on a new 8,500-square-foot prototype. The company aims to eventually have as many as 2,500 stores across the country.
This year's COVID-19 pandemic not only disrupted the store-opening campaign, but also forced Five Below to shut down its entire chain for a number of weeks. As of mid-June, 90 percent of the stores had reopened.
Even in a commercial real estate market twisted by the shutdowns and market disruptions during coronavirus shutdowns, "I can't see them having any issues," Marcotte says.
Last year was a good year for At Home. Chairman and CEO Lee Bird reported the company saw accelerated same-store sales and exited the year with "a healthy inventory position and $105 million in free cash flow improvement." At Home was implementing key merchandising and marketing initiatives in fiscal 2021 "to continue driving the business forward," he said.
At Home displayed that momentum by opening three new stores in February and signing a lease for its first location in New York City. Things changed quickly when the coronavirus began spreading through the population.
At Home closed stores March 20 because of the pandemic and began reopening them in late April. About half were back open for business in May, with the remainder opening as state and local authorities permitted.
Steady growth strategy
Apparel stores generally had a rough year in 2019 and were devastated by forced shutdowns during the coronavirus crisis.
"Certainly, much of apparel shopping has moved online, both to the websites of traditional retail favorites and to new, niche direct-to-consumer brands," says Tiffany Hogan, principal analyst for beauty and apparel at Kantar.
Even in this environment, "stores are still highly valuable in new ways — as places to pick up online orders and experience product before buying — but fewer are needed to support that same or more sales," Hogan says.
"Additionally, new disruptors to the apparel industry like rental, resale and subscription boxes have also affected demand for new apparel in traditional ways."
One apparel-oriented retailer that wants nothing to do with ecommerce or any new approaches to the business is Primark. The Ireland-based retailer has been a sales growth machine ever since it landed in the U.S. in 2015.
Rather than using helter-skelter store openings to pump sales up, Primark employs a slow-but-steady store-opening campaign, initially in the Northeast and Mid-Atlantic regions. More recently it announced plans for stores in Chicago's Loop and Sawgrass Mills in South Florida, with no opening dates attached.
Clothing at rock-bottom prices is the major attraction, but Primark stores house multiple departments selling health and beauty products, housewares, and candy and confections, where prices are also very low. These low prices are the result of keeping a tight rein on expenses, including no advertising and no ecommerce business.
Though Primark regularly lands on the Hot 100 Retailers list for its sales growth, it may not be making the headway it had hoped for after coming to the U.S., says Neil Saunders, managing director at GlobalData.
"While Primark has been a very disruptive force in the U.K. and European markets, its impact on the U.S. has been less than impressive. Part of this comes down to the small scale which is, in turn, a function of a very limited expansion plan," Saunders says. "None of this is to say that Primark can't become more significant in the U.S., just that there are more dynamics here that are unfavorable to its business model.
"The first is that the market for apparel is really, really saturated. Any new player needs to bring something very distinct to market," Saunders says. "Primark's claim to fame is that it offers the cheapest fashion in the market. In Europe this largely holds true. In the U.S., it is not always the case since there are a lot of value-focused retailers."
The second issue is Primark's focus on everyday low pricing, but that might not always appeal to U.S. apparel shoppers. "Many want discounts and bargains: Getting a $50 item for $25 can be more compelling than getting a $20 item for $20. Primark has struggled with this subtle difference," he says.
"Primark has been cautious and careful in its expansion which is a credit to the company, but it also signals how tough a nut to crack the U.S. market is," Saunders says.
The shipping balance
A quartet of dedicated digital merchants round out the top 10: Wayfair, Build.com, Boxed.com and Amazon.com.
"When I think about the ecommerce and the D2C magic formula for success, it usually comes down to having the right price-to-weight ratio," Greenberg says. "Shipping heavy, bulky items such as mattresses, jugs of laundry detergent and especially home furniture items can be very difficult to realize a profitable outcome for the retailer."
Since becoming a publicly held company in 2014, Wayfair has shown an amazing ability to ring up double-digit sales increases year after year. The problem is that the cost of acquiring customers, plus other expenses, burns more money than the retailer takes in, so Wayfair has never turned a profit for shareholders.
This year was supposed to be different. After Wayfair lost $985 million in 2019, co-founder and CEO Niraj Shah vowed to turn things around.
"Since we founded the company in 2002, we have always had periods where we invested very heavily in the business and periods where we have worked to drive greater efficiency," Shah wrote to employees earlier this year. "On reflection, this last period of investment went on too long."
That was about the same time the company was trimming 550 jobs. After letting employees go, Wayfair's cost-cutting efforts have focused on advertising.
"We want to re-emphasize across Wayfair that scarcity is an asset, and this applies to marketing as well," Shah said in a conference call with Wall Street investors and securities analysts.
Both Build.com and Boxed.com are young companies that earned a place among the Hot 100 Retailers because they keep growing and expanding their operating territories. Build.com's ownership structure is complex, but that may be sorted out this year if U.K.-based Wolseley carries out its demerger plans this year.
Boxed.com began delivering wholesale-sized lots of groceries and household supplies in 2013, and it didn't take long for Costco to notice: The warehouse club operator launched its own home-delivery option in 2017. Costco and Boxed.com are going head-to-head in the space as Boxed expands west and south from its New York base.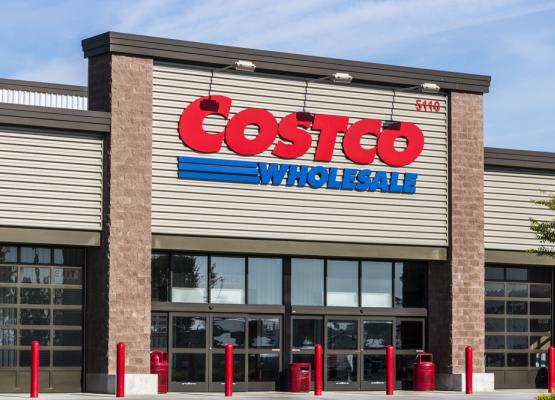 Amazon's place high among the Hot 100 Retailers shows that the company has not lost the ability to generate double-digit sales increase annually.
"The key advantage Amazon has is the power that Prime provides in terms of membership revenue, similar to Costco and other club-based programs," Greenberg says. "Amazon also has the benefit of its marketplace platform with high commissions for sellers."
At the beginning of March, after opening additional warehouses near major metropolitan markets, Amazon provided same-day delivery on more than 100,000 products to customers in cities that included Dallas, Philadelphia, Phoenix and Orlando.
Less than two weeks later, Amazon and its grocery delivery system were overwhelmed when customers began panic-buying as the coronavirus became a national crisis.
Amazon said there had been "a system impact" following "a significant increase" in online grocery orders. As a result, "We're contacting customers, issuing concessions and are working around the clock to quickly resolve the issue."
In his annual letter to shareholders in mid-April, Amazon CEO Jeff Bezos explained the many measures the company was taking to protect employees, including building its own lab to test for the virus.
Amazon's first quarter performance showed sales shot up 26 percent as many bricks-and-mortar retailers were forced to close their stores. Profits didn't follow, however, as Amazon spent more to hire extra workers, while shipping and other costs rose during the disruptions created by the pandemic. Amazon's first quarter earnings slipped to $2.5 billion, down from $3.6 billion in the same period last year.
By early June, Amazon was reopening some of its own bricks-and-mortar stores that were closed during the COVID-19 crisis, including Amazon Books, Amazon Pop Up and Amazon 4-Star. The 4-Star concept, which showcases products that are highly rated and selling well online, continues to grow, with plans to double in size to approximately 30 locations.
---
Jinhan Fair online exhibition will be held this October from 21 to 27.Should you have any query, we are glad to extend help at marketing@jinhanfair.com or you may reach us by a phone call to 0086-20-89308925.
To discover more about JINHAN FAIR, Please click to view the previous post-show reports.
The 49th Jinhan Fair
Jinhan Fair Online Exhibition