9 KITCHEN DESIGN TRENDS THAT WILL BE HUGE IN 2020 /2021
2020.08.19
---
9 KITCHEN DESIGN TRENDS THAT WILL BE HUGE IN 2020 /2021
The end of the year is here and the new decade is coming.
Together with it, the desire to learn more about what will be next, that's to say the upcoming trends to be inspired by. In this article I have collected the latest trends in the kitchen design, by saving the latest articles we published on this topic and some other news.
This trend post, together with all the ones linked below, have been brought to you in collaboration with Italian kitchen design brand Bertazzoni. As always, all opinions are my own, in order to give you as always an honest and original report.
To stay updated with the latest trends in our industry, you can also join our Trend Membership: the only trend program uniquely dedicated to the interiors and design.
Lear more here.
10 Kitchen Design Trends that will be huge in 2020 /2021
Kitchen Trends 2020 #1 | Color in the Kitchen
According to the latest researches, total white kitchens are out. Even if they are still very popular, looks like designers are getting tired of white and moving towards stronger colors.
In this trend report from imm cologne 2019 I shared at the beginning of the year, I was noticing how saturated colours would have been soon on trend and actually this year confirmed the prediction. Bold primary and secondary colours, such as blue, yellow, red and orange, are original yet timeless colors to be chosen for kitchen appliances. Together with them, some other popular colors for the kitchen designs will be deep greens and blues. Forest green, dark teal, petrol blue, navy blue are some interesting dark colors to observe, together with lighter ones such as moss, sage green, neo mint and baby blue.
Read more about this trend in the article: The latest kitchen design color trends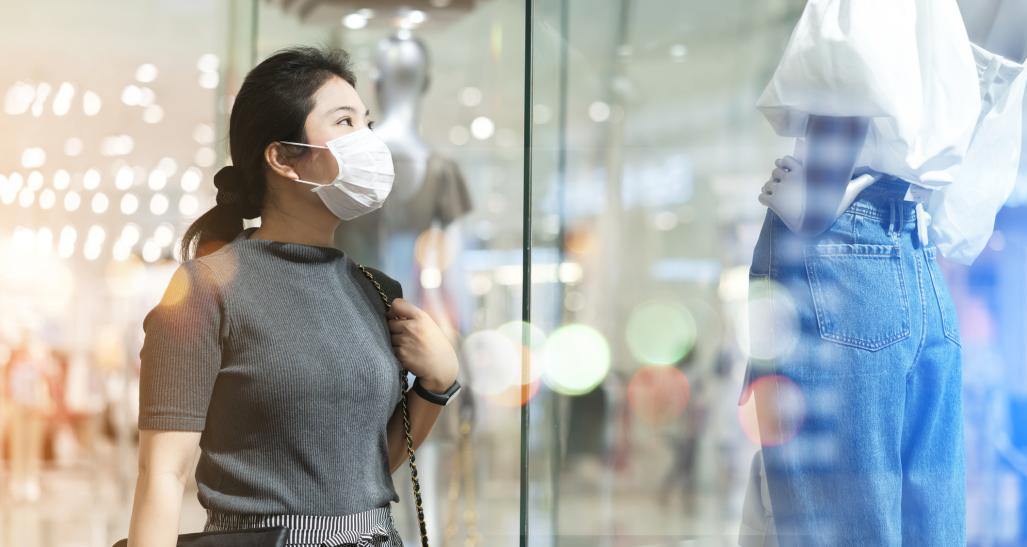 Kitchen Trends 2020 #2 | Open and Flexible
The home of the future will be designed around the kitchen, as it was shown in the "Das Haus" exhibit at the imm cologne 2019 fair. The house showcased at the first design fair of this year, in fact, was designed around open rooms to allow flexibility and to adapt to our always-changing lifestyle. The kitchen was a big kitchen island in the middle of the living room, in yellow and steel, a beautiful design element which was also a very functional one.
The open-plan trend is bringing many interesting innovations that will become for sure popular in the next few years. I am thinking for example about the induction hobs with integrated hood, or about beautiful solutions for built-in ovens to be perfectly integrated in walls of storages.
Read more about this trend in the article: The kitchen of the future will be open and flexible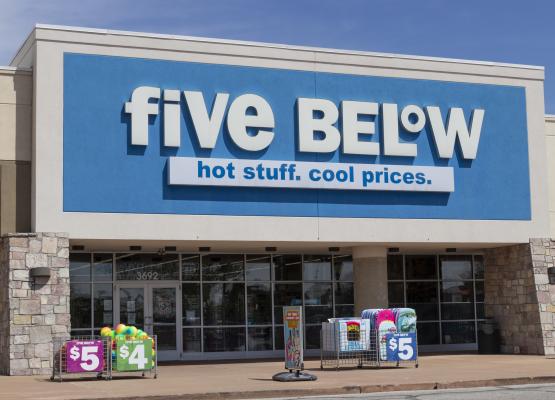 78 cm induction hobs with integrated hood / Bertazzoni Modern Series
.
Kitchen Trends 2020 #3 | Metallic
Shiny furniture finishes, wallpapers, fabrics, inspired by the Twenties vibes of the Great Gatsby style, became really on trend lately and are here to stay. They enrich the interiors with new vibrant effects, making spaces more precious.
Metal will be not used only as an accent on secondary elements, such as for example lamps and handles, but metal finishes will be popular for appliances and furniture elements, such as tiles and other finishes. cubbies and island are present in the new season kitchen design projects.
Read more about this trend in the article: Short guide to the new metallic trend in the kitchen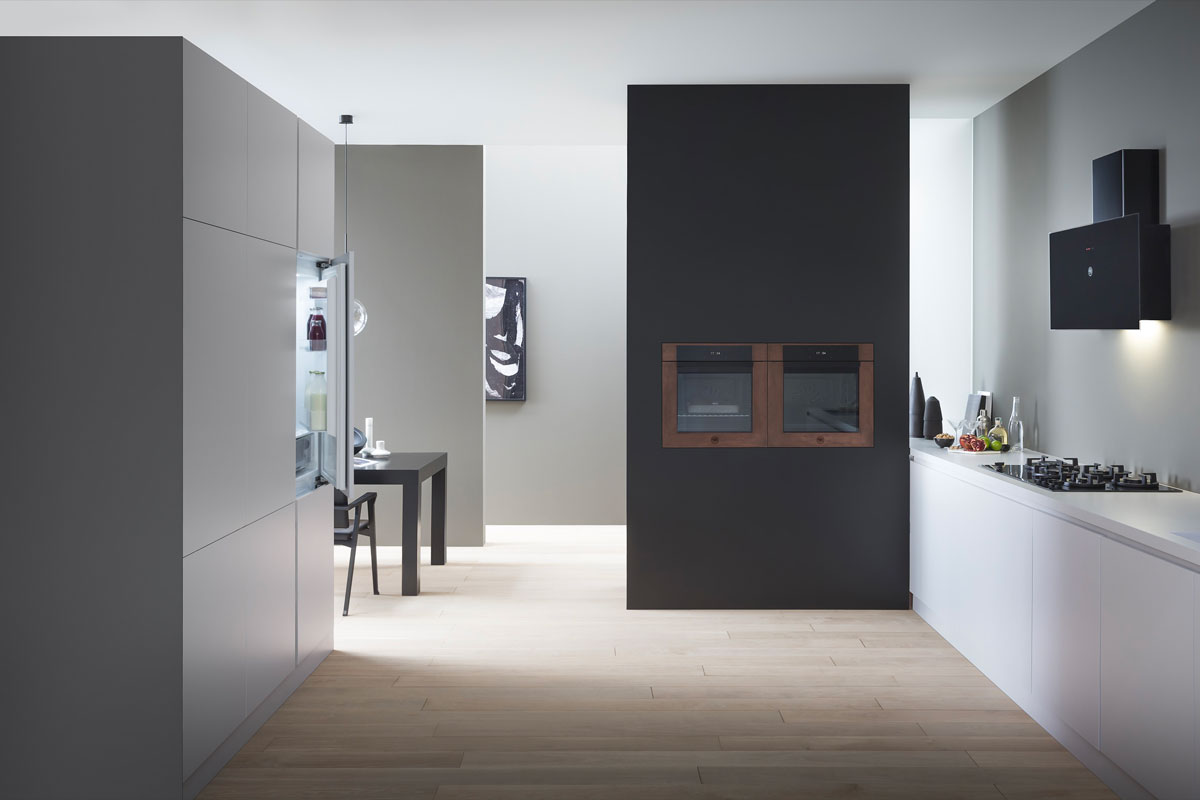 Bertazzoni Modern series in special metallic finishes
Kitchen Trends 2020 #4 | Total Black
Together with colorful kitchens, total black kitchens are a new trend which is going to be huge in the few next years. Total black is the new total white, we can say. Total black is timeless yet super stylish, but it is also a really strong choice. The tip is to keep the design simple and to work around very few finishes, always matching properly matt and shiny surfaces between them
Bertazzoni creates stunning total black matt finishes, thanks to a powder coating process which creates a particular textured paint finish. Read more about Bertazzoni black finishes in this article.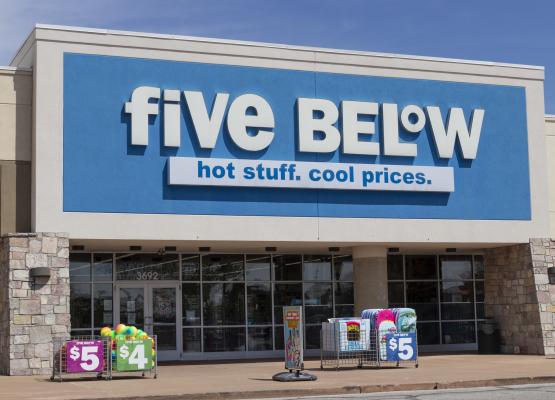 Black Texture paint finish on a Heritage Series Bertazzoni Cooker
.
Kitchen Trends 2020 #5 | Glass
Another finish which is on trend now for kitchen design is for sure glass. From transparent glass to structured and frosted one, this trend follows a bigger trend in the design, which is seeing a big comeback of all types of glass. At the last Milan Design Week, for example, many brands and designers showed pieces of furniture and homeware made of colored glass, of frosted glass, even in melted glass (see Nendo for Wonderglass "Melted" Series).
Consider of using glass for the upper cabinets in your kitchen next year!
.
Kitchen Trends 2020 #6 | Two-Toned
If you want to play with different colors and finishes, a popular options for the next year will be the two-toned kitchens. That's to say, designed around two main colors/finishes, one for the upper cabinets, one for the lower ones. Another option is, one finish for the low cabinets, a different one for the floor-to-ceiling ones.
You can work for example by pairing a very tactile finish, such as raw wood or cement, with a matt colored surface. Also, you could match two different colors, for example black with a warm neutral, or warm white with a colder grey.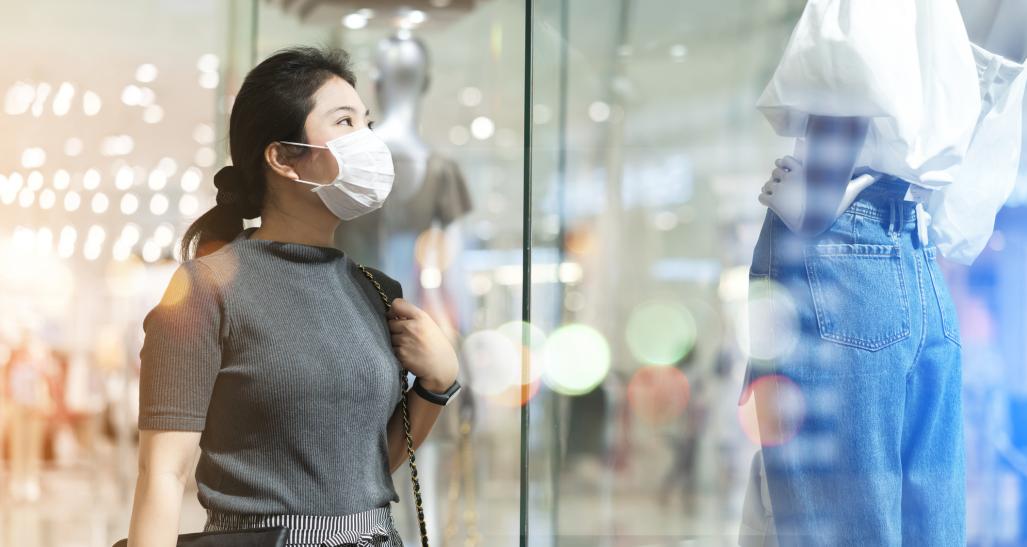 In the pic: Bertazzoni Modern Series Built-in oven in carbon ( Archiproducts design winner)
.
Kitchen Trends 2020 #7 | Smart and green
The kitchen of the future, luckily, will be also a greener kitchen. Thanks to the latest innovations we are moving towards a more sustainable life and a more environmentally friendly kitchen. Smart kitchen appliances helps to save energy and to have a lower environmental impact in our daily lives.
Bertazzoni built-in ovens, for example, are equipped with a special convection technology that allows an optimal distribution of heat and faster heating times, at the same time avoiding the formation of excessively hot points as well as areas where heat is difficult to reach, even during cooking on multiple levels. All the ovens have a door with triple athermic glass, to guarantee greater safety and energy savings and they are up to A++ energy class, for the best performance in terms of energy saving.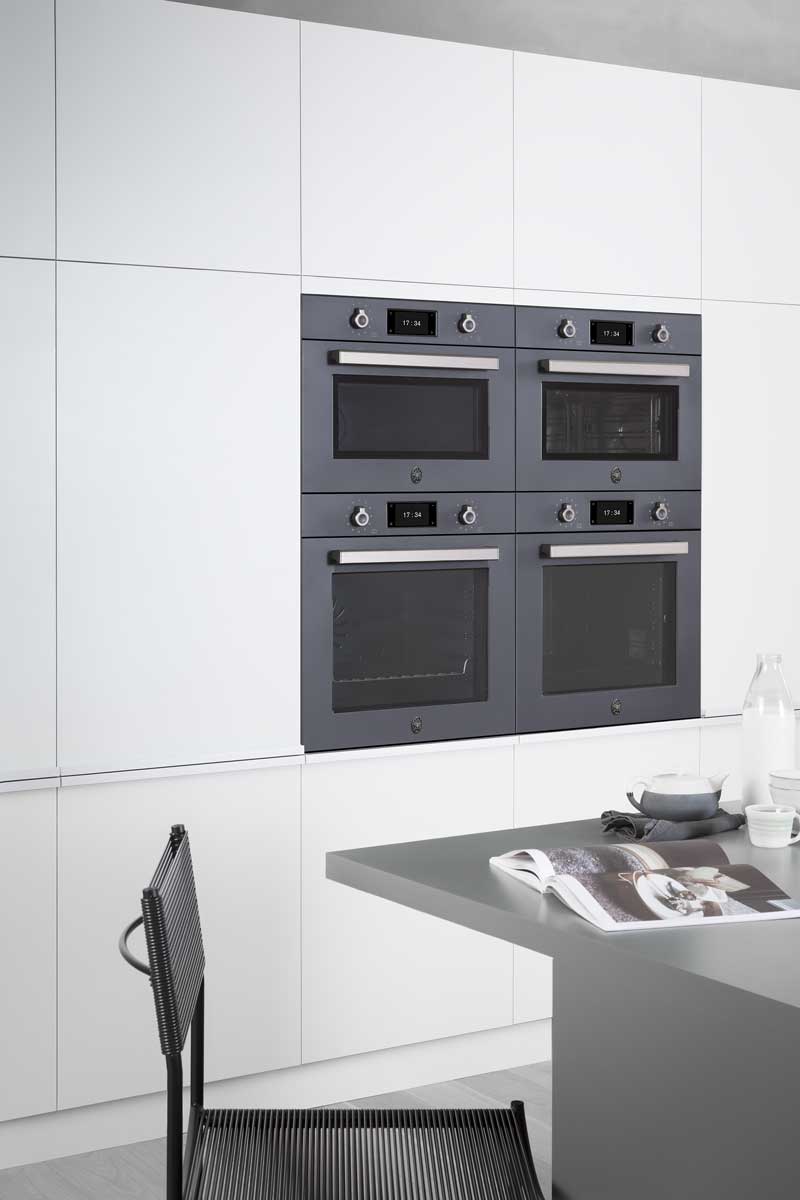 Kitchen Trends 2020 #8 | Small Spaces
In the next decade, the tendency of small living spaces in big cities will become even bigger than now, leading to many creative innovations in the design word. The trend will affect for sure also the kitchen environment, with new solutions for multifunctional appliances that will help to optimize space.
An easy example of this trend are the new combined ovens. With the combined Bertazzoni microwave oven, for example, you will no longer need the classic electric oven, because it combines the advantages of a multi-function electric oven with those of a microwave and is large enough to allow you to cook for the whole family.
Kitchen Trends 2020 #9 | Tactile surfaces
In addition of color, another key trend in the kitchen design for 2020 will be for sure about tactile surfaces. Design will involve all senses, including touch, and this will bring a new interest towards materials and surfaces. As a consequence of this approach, there will be a rediscover in the "handmade" value of materials, because of their uniqueness and their authenticity.
The new special metallic finishes by Bertazzoni, for example, are applied with the same techniques of Italian metallurgical artisans, making always different surfaces, unique as works of art.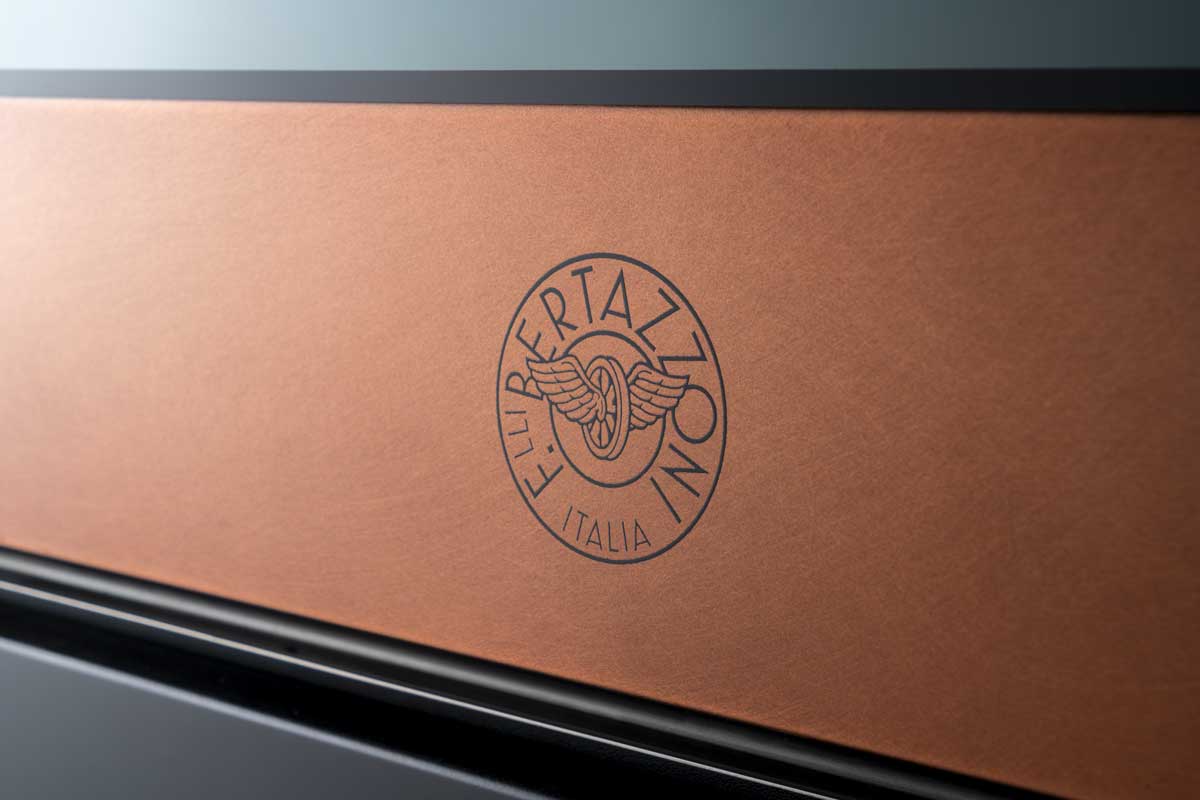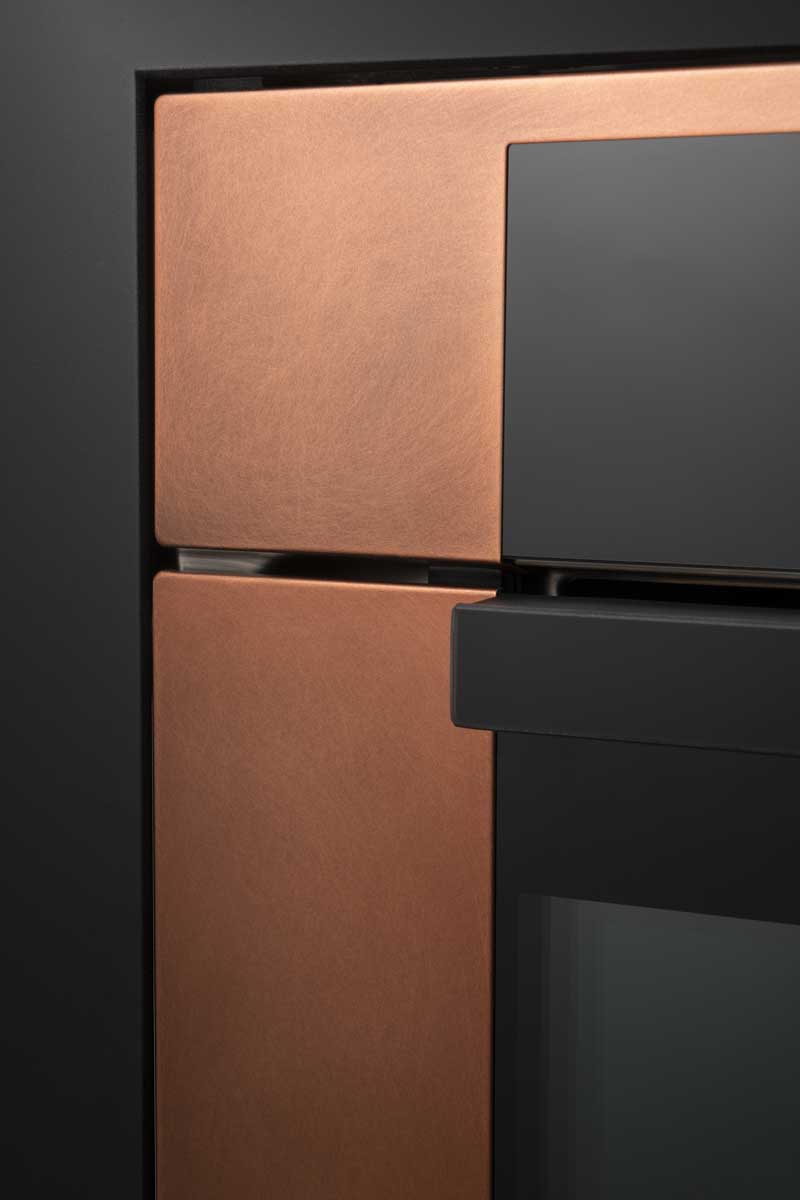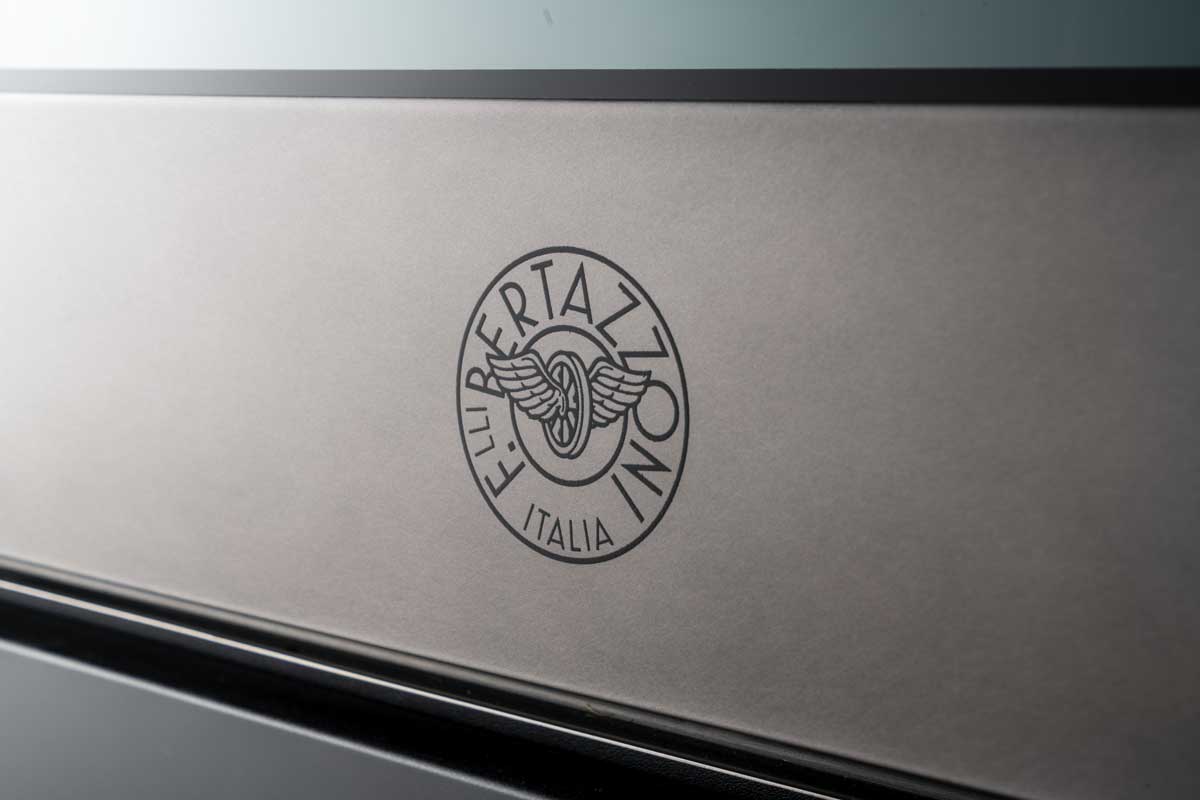 Bertazzoni Serie Modern
Liked this post? Pin it!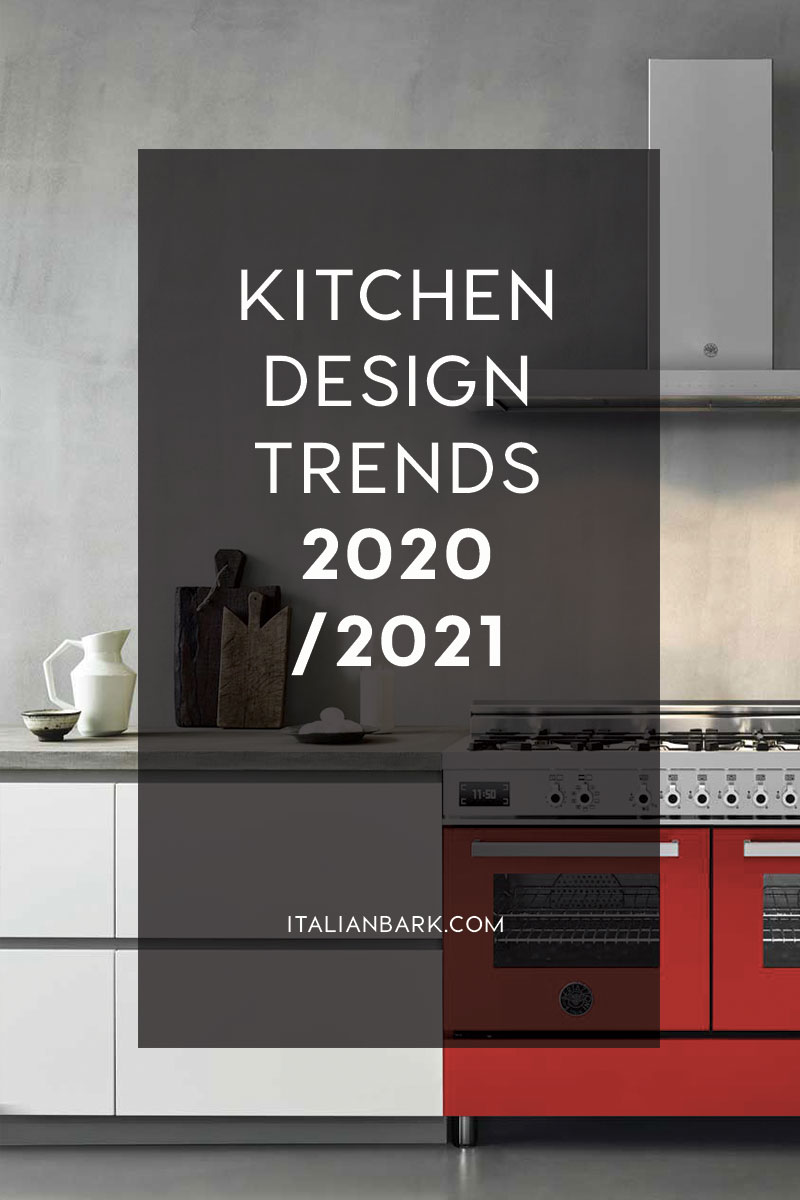 ---
Jinhan Fair online exhibition will be held this October from 21 to 27.Should you have any query, we are glad to extend help at marketing@jinhanfair.com or you may reach us by a phone call to 0086-20-89308925.
To discover more about JINHAN FAIR, Please click to view the previous post-show reports.
The 48th Jinhan Fair
Jinhan Fair Online Exhibition