Bed Bath & Beyond CEO On Remaking The Retailer Amid Coronavirus: 'It Wasn't Just Pressing Pause On Everything'
2020.05.11
---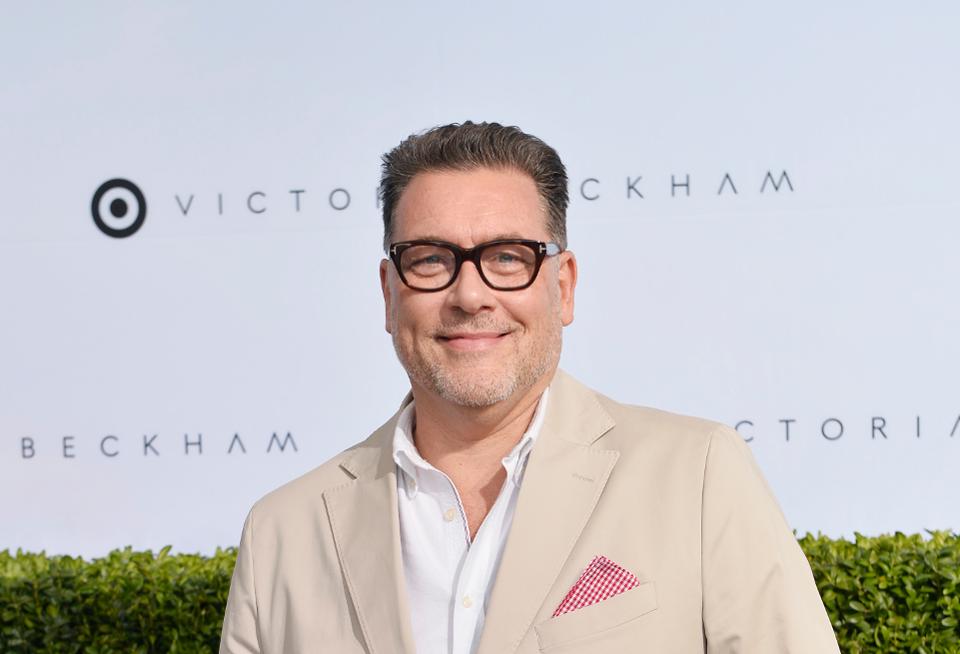 BBB head Mark Tritton: Glad to be at home. (Photo by Stefanie Keenan/ Getty Images for Target) GETTY IMAGES FOR TARGET

With four key hires that fill out the executive team at Bed Bath & Beyond, CEO Mark Tritton has checked off another box on his to-do list in remaking the retailer. It's a list that has been adjusted somewhat by circumstances far beyond his control.
In a new interview, Tritton told me that his plan for reinventing the beleaguered home furnishings giant remains the same but that the timetable and tactics have changed because of the coronavirus and the shutdown of the vast majority of the company's stores.
Tritton, who joined the company in November after serving as chief merchant at Target, made putting his own team in place a priority, especially after letting go virtually the entire C-level group in late 2019.
While the timetable for hiring may not have changed all that much, the priorities on the rest of his plan have, given the pandemic. Tritton said the company divided its plans into two categories, constants and variables: things it could control and things it couldn't. "It wasn't just pressing pause on everything," he said. "We worked to see what was realistic given the environment."
So while it went ahead with hiring and continuing to cut costs, other initiatives were adjusted:
• Plans to do major remodels of up to 25 stores during the first half of the year have now been pushed back to Q1 of 2021. But the lessons learned from three test stores are in place, and Tritton said that when the program is restarted, it may be accelerated to include more stores.
• Omnichannel efforts on curbside pickup and BOPIS (buy online, pick up in store) have been sped up. Currently 72 BBB stores in two states (Florida and Texas) have curbside service, and another 100 are being added on May 1. Together with the BuyBuyBaby and Harmon stores that remained open, about one-third of the company's 1,500 doors will be serving customers. BOPIS will be available in some 800 BBB stores when they reopen, a larger rollout than originally announced.
• E-commerce improvements in the form of larger investments have not been sacrificed even as the company put a hold on other capital spending programs. Online represented nearly 20% of all sales in Bed Bath's fourth quarter, which ended right before the coronavirus shutdowns began. Tritton said the company's web presence continues to improve and will be in full force by June.
• Merchandising resets remain a work in progress although maybe at a slower pace because of the store closings. Major changes in both "product quality and curation" will come in 2021, Tritton said. Nevertheless, the initiatives to reduce store inventory and clutter will be continued, and an increased focus on the décor side of the store can be expected. While kitchen and cleaning products like coffee makers and vacuum cleaners have seen large gains during the shelter-in-place time, BBB has also seen a spike in sheet sets (+114%), bed pillows (+103%) and bath towels (+60%). "We want to fortify our home authority role," Tritton said.
As conditions slowly improve and stores start to reopen—Tritton did not give a timetable as to when closed stores would return—Bed Bath remains in a strong position to gain market share as other retailers contract, he said, pointing to the company's solid balance sheet. "Cash is king, and it's one of the reasons I joined this company," he said in reference to its relatively low debt and liquidity.
But clearly this unprecedented crisis has made returning Bed Bath to its former glory a much harder task. A native of Australia, Tritton joked that when he talks to his parents, "they say come back," but he said he likes it exactly where he is. After much success at American retailers, first at Nordstrom and then at Target, he is enthusiastic about what is possible at Bed Bath & Beyond. "We had a great time doing that there (at Target), and I expect to do it all over again here."
source: Forbes
---
The 41st Jinhan Fair for Home & Gifts will be held at the Guangzhou Poly World Trade Center Expo.Should you have any query, we are glad to extend help at marketing@jinhanfair.com or you may reach us by a phone call to 0086-20-89308925.

To discover more about JINHAN FAIR, Please click to view the previous post-show reports.
The 48th Jinhan Fair
Jinhan Fair Online Exhibition