DIVE INTO THE DEEP: DARK TEAL
2020.04.21
---
Discover the latest interior color trends 2020 on italianbark: be inspired today by dark teal interiors and design
COLOR TREND Dark Teal and Cyan

A deeper variant of blue-green teal is a dark cyan. A rich yet balanced hue, which combines the calming properties of blue associated with tranquillity (the sky, the sea), together with the natural harmony of green.
A familiar sight in the natural world teal is believed to be named after the common teal (part of the duck family) which presents a similarly coloured stripe on its head. However, it is not unusual for colour inspiration to derive from nature and relate to our familiar natural surroundings, take for instance, lemon, lavender, rose and olive to name a few.
Teal is a stylish, dignified blue-green that can be uplifting, energetic, optimistic, unique and even calming. Also, the one word that many people ultimately feel represents teal is balance. The colour also signifies trustworthiness and reliability perhaps a perfect antidote to uncertain times, unsettled times.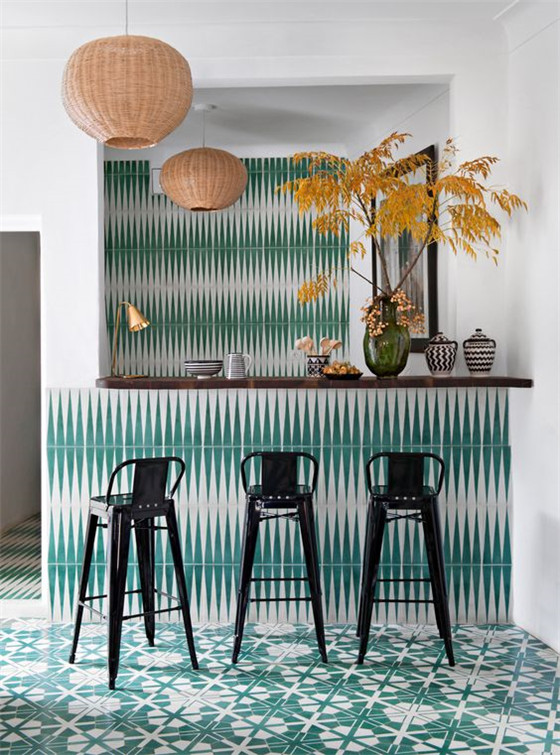 Popham design shelter via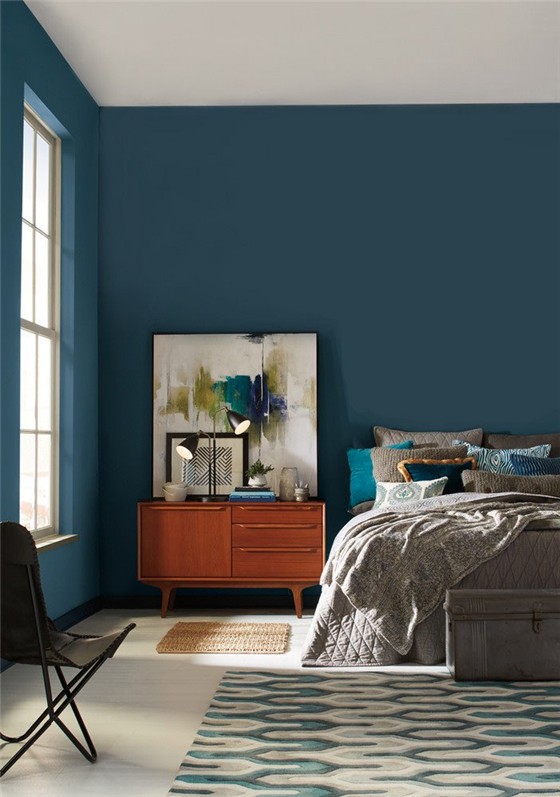 PHOTOGRAPHY BY PRATT & LAMBERT via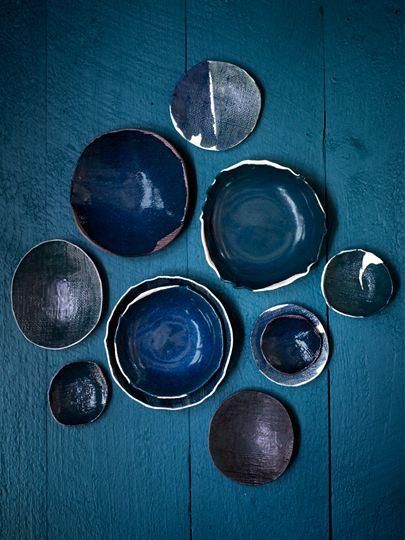 Elephant Ceramics handmade by Michele Michael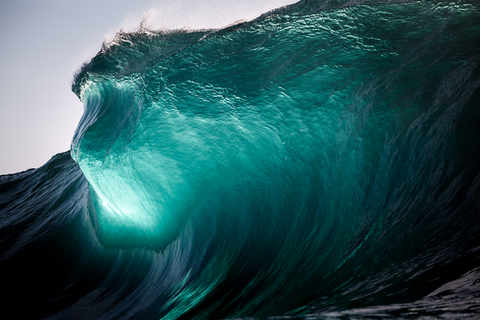 Wave Print- 'Illume' Photography via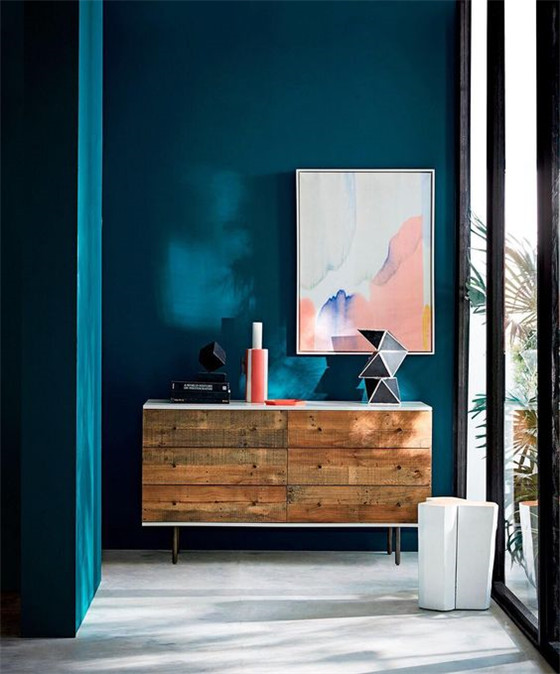 Via @westelm (west elm + Sherwin-Williams paint)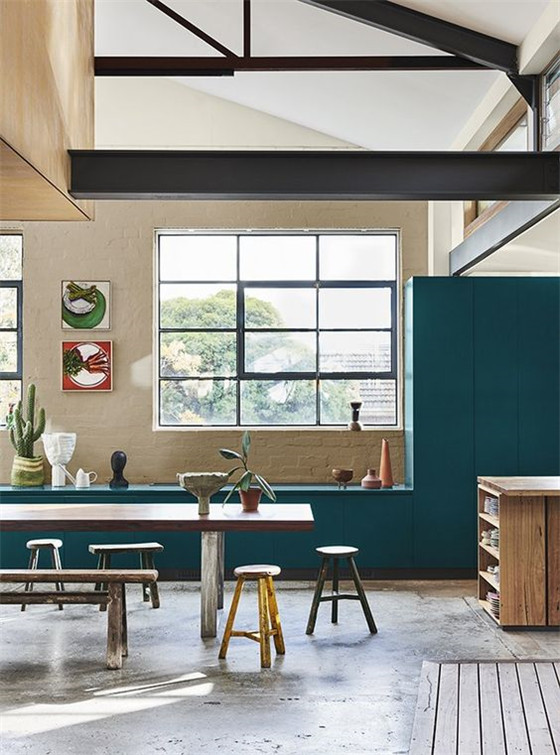 Dulux via
More about the Color of this Month

The colour is created by mixing blue with green pigments into a white base and deepened as needed with black. As a result, teal can vary from a medium tone to deep in tone.
Look at the colour swatch by Pantone to give an idea of the surprising spectrum of teal. Interestingly Indian and Regal teal are both a very dark desaturated blue and a shade of Indigo.
Interesting to note also that Pantone Quetzal Green (color code 18-5025) – " A deep elegant blue-green hue suggestive of rich plumage "- was also part of the Pantone Fashion trends report for fall-winter 2018-2019. A perfect hue for this cold season.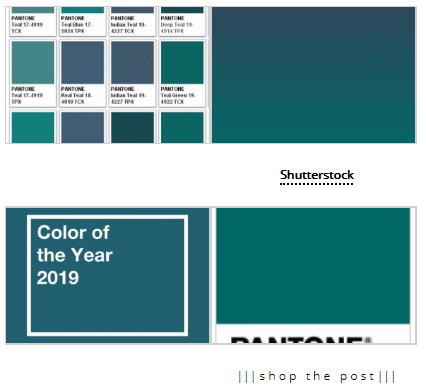 Dark teal in interiors

Dark teal creates an assertive space which inspires creativity. Used on the wall/s it can make a real statement that draws you in, it is alluring yet assertive! Not subdued or shy in any way but if you are worried about diving into the deep, fear not for dark teal splashed on the walls does not drown or swallow up a space. In fact, darker shades can be cosily enticing even enveloping and create a cocooning effect.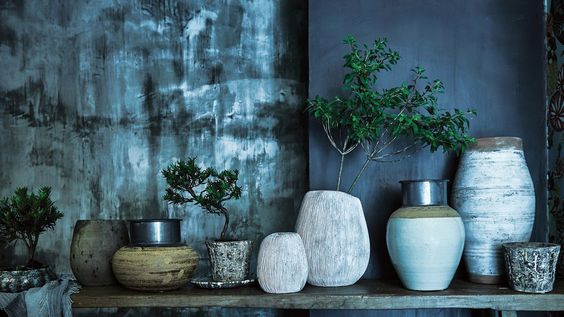 Potts Point Apartment by TFAD via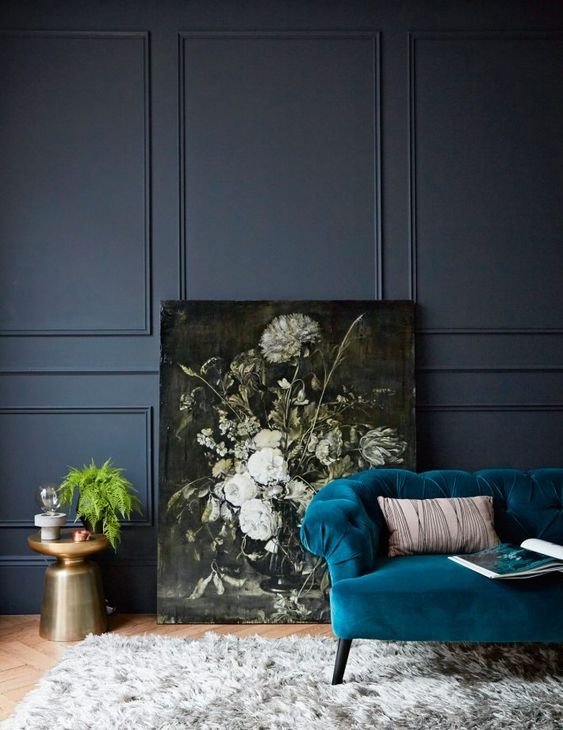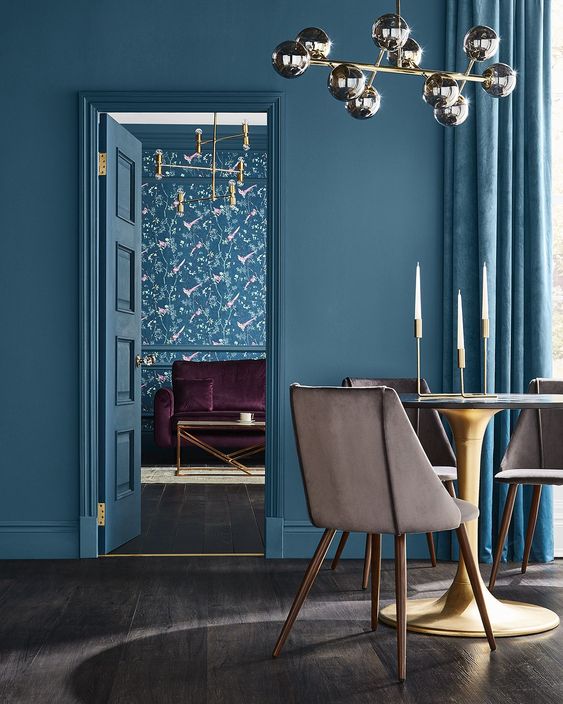 Bar Anne at Milan Design Week 2018 via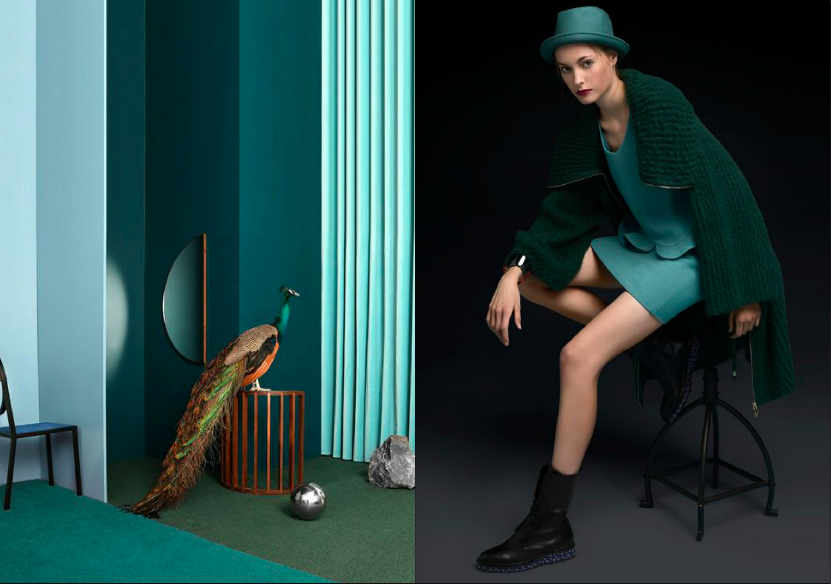 Charlie Schuck | Emporio Armani A/W 2018/19 via Eclectic Trends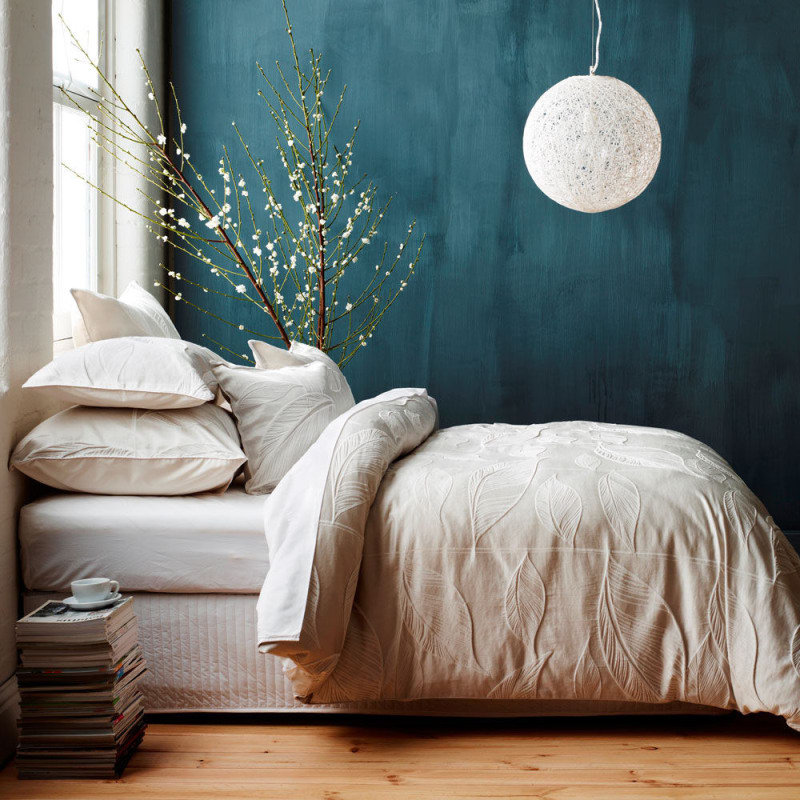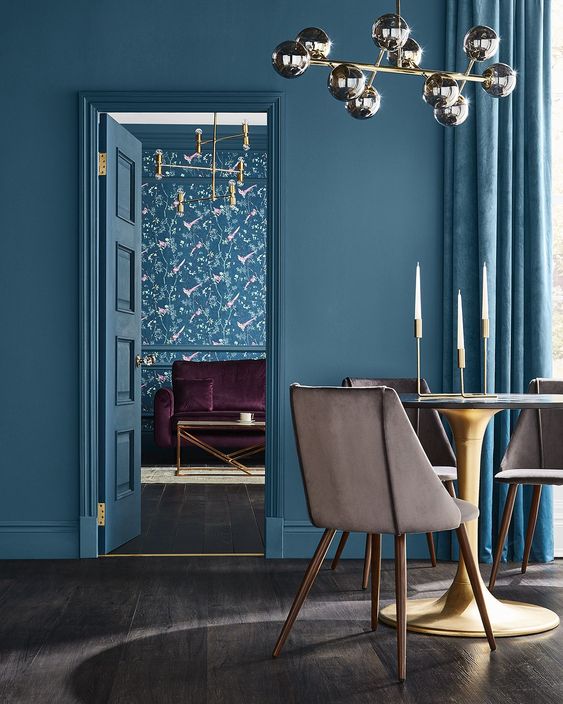 Graham & Brown
Graham and Brown have certainly been tempted by teal revealing their Colour of the year 2019 'Tiri'– described as 'a deep regal teal'. A hue that has been taken from their accompanying wallpaper of the year 'Tori'. According to the wallpaper and paint brand, it 'reflects the desire for opulent colours and luxurious finishes'. The colour 'celebrates tranquillity, good luck and longevity'.

Topps Tiles
Lampas peacock is the tile of the year 2019 chosen by Topps Tiles' panel of special design experts including colour expert, interior designer and self-confessed colour lover Sophie Robinson. The tile is elegant yet rustic with an imperfect finish and lust-worthy glossy glaze. Embossed patterning adds a layer of texture and emphasizes the depth of this ocean deep, rich peacock shade. In contrast to recent neutral trends, we will see much more moody hues coming through. Sophie mentions how
source: Italian Bark
---
The 41st Jinhan Fair for Home & Gifts will be held at the Guangzhou Poly World Trade Center Expo.Should you have any query, we are glad to extend help at marketing@jinhanfair.com or you may reach us by a phone call to 0086-20-89308925.

To discover more about JINHAN FAIR, Please click to view the previous post-show reports.
The 47th Jinhan Fair
Jinhan Fair Online Exhibition