COLOR OF THE MONTH | BERRY FUSION
2020.04.13
---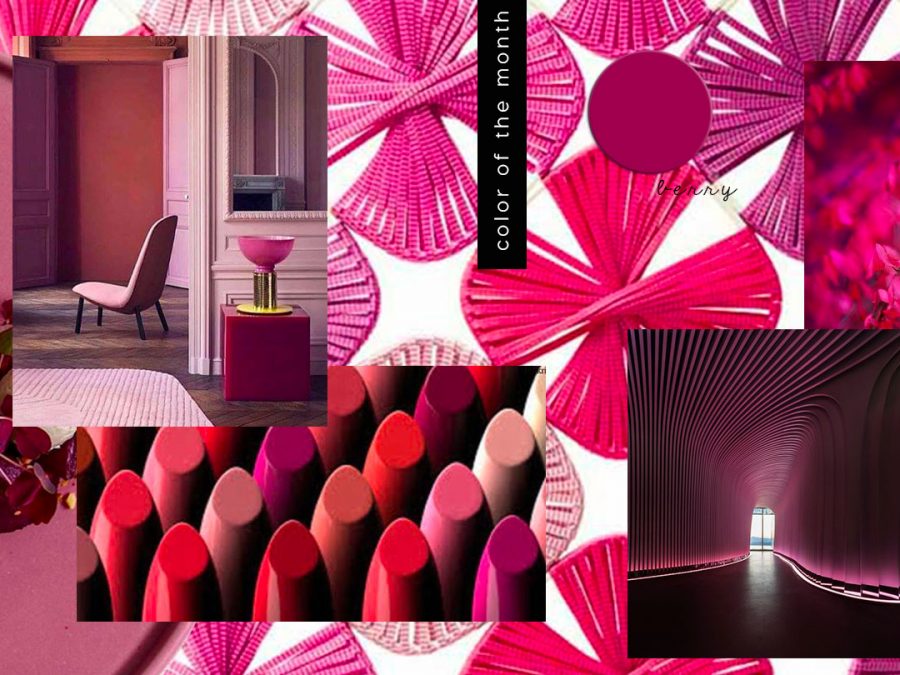 This September we are bridging the gap between summer and autumn/winter by seeking those sumptuous berry shades which may come as no surprise – can range between red and purple on the colour spectrum. Think violets and plum to rich, full-bodied burgundies. But there is one particular berry hue that is our pick of the month.
COLOR TREND 2020 CASSIS & FUCHSIA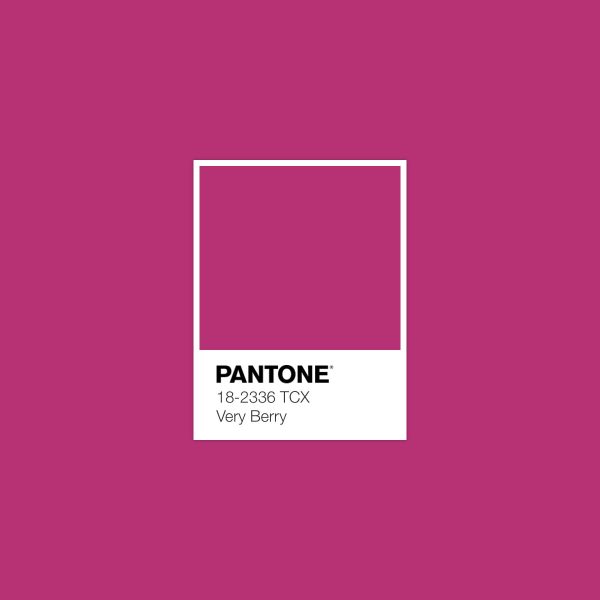 'Cassis' as well as being the picturesque Mediterranean fishing port in Southern France – it is also the French name for blackcurrant and a colour. 'Subtly graduating from crushed blackcurrant to rich aubergine-deep purplish tones of elegantly understated Cassis draws inspiration from nature in shades that are sophisticated, colourful and rich.' WGSN
However, historically speaking nature did not make it easy to dye fabric this tone. In fact, the rare occurrence of purple in nature meant that it was one of the most expensive colour dyes to create; production of material in this colour was the most time-consuming processes around. As a result, purple was reserved for the rich, wealthy, the elite/ people of authority and robes fit for royalty. As well as royal associations – purple can be a humble colour that has positive effects on the mind and body including uplifting spirits, calming the mind and nerves.
"Enter Cassis which is awash with pink uplifting the delectable purple hues and harnessing the calming effect the rosy shade can have on our emotional energies." Say trend forecasting company WGSN
A fusion of the pinks and purples, cassis combines the appeal of pink with moodier undertones of purple; conveying feelings of grandeur, decadence and historic connotations with royalty. The berry hue cassis embodies 'youth, romanticism and femininity' yet stands as a gender-neutral colour, considered by some as a natural evolution of Millennial Pink.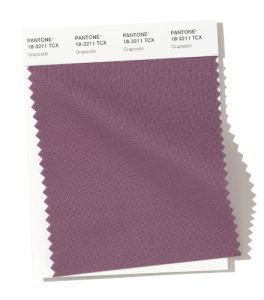 Grapeade, from the fall/winter 2019 Pantone fashion trend report
For a bright burst of berry colour, how about vivid purplish red fuchsia? Named after the colour of the fuchsia plant – which took its name from the 16th century German botanist Leonhart Fuchs. First introduced as a colour of a new aniline dye called fuchsine, it was patented in 1859 by the French chemist François-Emmanuel Verguin. Did you know that later in the same year the dye was renamed magenta, to celebrate a victory at the Battle of Magenta in 1859, near the Italian city of that name. Despite the playful persona of fuchsia, in colour psychology; it inspires confidence, assurance, maturity as well as having nurturing and love aspects to it.
COLOR TREND 2020 BERRY IN INTERIORS

The trans-seasonal sophisticated berry hue 'cassis' can be incorporated both into brighter and more moodier settings. Its versatility means it can be a colour for summer (after all cassis has been selected as a key summer 2020 by WGSN/Coloro) however it also offers a sense of warmth and comfort during the cooler months. Use as an accent colour to provide a burst of berry and consider pairing with berry shades, blue or green.
Fuchsia can add a playful pop of colour yet can look sophisticated when paired with cool dark colours. However use too much of the colour fuchsia within the home and it can overwhelm!
LADY/JOTUN / via /via/ via /@antoinetteferwerda 'Camellia', Ph. @lisacohenphoto, @rochelleeagle, Styling @breeleech, Flowers @pompandsplendour, Paint @duluxaus Lady Fingers & Blackcurrant Conserve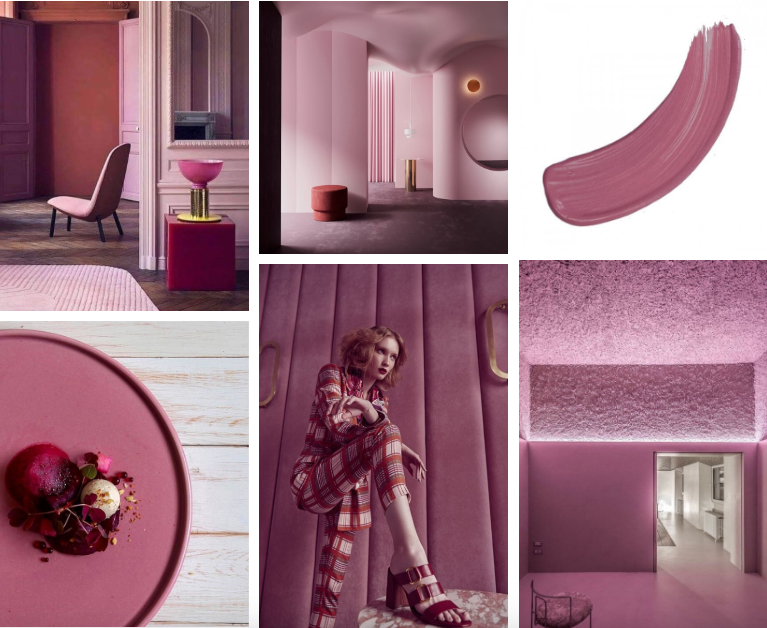 @jaimehayon @arflex_official / @reisingerandres / via /
Via / via / @whole_mood @toraflorafood
@vogueliving, ph @smartanson | Styling: @clairedelmar/ @sundaytimeshome by @crownpaintsuk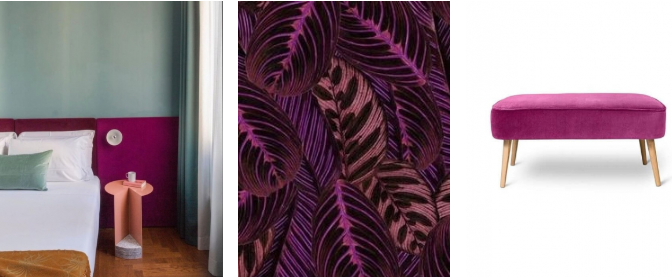 @mrbuckleyinteriors @condominiomonti / via/ Velvet Cassis pink footstool by Oliver Bonas via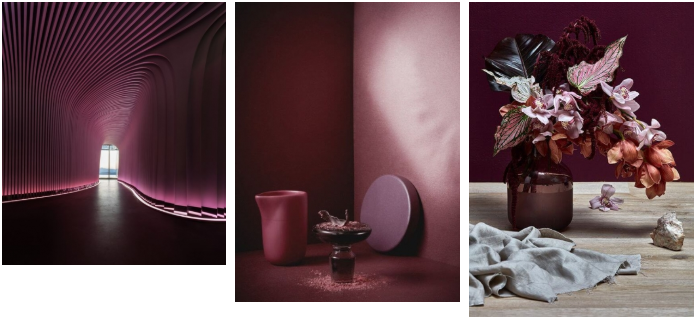 Via / via / via
Above Dezeen Bjarke Ingels & Simon Frommenwiler build jigsaw-puzzle house in Copenhagen. The structure comprises pink, red and fuchsia coloured geometric blocks that, when slotted together like the pieces of a jigsaw puzzle, form a small gabled house.
@paola_lenti_official, ph. Cristiana Ruspa @giardino_segreto / via / via / via / via / via
source: Italian Bark
---
The 41st Jinhan Fair for Home & Gifts will be held at the Guangzhou Poly World Trade Center Expo.Should you have any query, we are glad to extend help at marketing@jinhanfair.com or you may reach us by a phone call to 0086-20-89308925.

To discover more about JINHAN FAIR, Please click to view the previous post-show reports.
The 48th Jinhan Fair
Jinhan Fair Online Exhibition