Meet The 'Shop King' : How Tang Shing-bor Became A Billionaire Flipping Hong Kong's Derelict Properties
2020.02.19
---
This story is part of Forbes' coverage of Hong Kong's Richest 2020. See the full list here.
Tins Plaza was an eyesore, a run-down, abandoned plastics factory in the Tuen Mun district when Tang Shing-bor first spotted it. To Tang, though, it was a gem, one of many forgotten industrial buildings sprinkled around Hong Kong, well worth the roughly $36 million he paid for it in 2005. But even he couldn't have foreseen that just two years later he would triple his money on it.
It was by snapping up derelict industrial properties like Tins Plaza, flipping them or redeveloping them, that Tang went from the verge of insolvency in 2003 to billionaire in 2016, when he first made the list of Hong Kong's richest. Now at 86 and No. 14 on the list with a net worth of $5.7 billion, Tang is making one of his biggest contrarian bets yet.
Despite months of protests casting a pall over the city's property market, Tang has embarked on a shopping spree of Hong Kong's industrial buildings, spending $700 million last year. He ranks as the biggest buyer of Hong Kong industrial properties in 2019, according to data from New York-based research firm, Real Capital Analytics.
"This is the best opportunity I've ever seen," says Tang in a rare interview, held at one of his buildings in Hong Kong's bustling Mong Kok district, just blocks from where some of the most violent scenes of unrest have taken place. During the interview, Tang is multitasking, juggling phone calls from brokers, developers and lawyers. He is negotiating his next purchase, a dilapidated building next to the city's old Kai Tak airport, which the government is auctioning off for redevelopment. To Tang, Hong Kong's political turmoil is only creating better bargains. "We will move on from this," he says.
Property is only the latest of Tang's several incarnations in a career that traces Hong Kong's own development.
At his side is the youngest of his five sons from two marriages, Stan Tang Yiu-sing, 34, chairman of the holding company he and his father established in 2013 and named Stan Group. Tang Sr., whose title is honorable chairman, remains very involved, and the two meet twice a day. Stan oversees new businesses and redevelopment of properties. Tang still cuts the property deals. "I make the final decisions," says Tang in a booming baritone that belies his age.
Known in Hong Kong's real estate circles as "Uncle Bor," property is only the latest of Tang's several incarnations in a career that traces Hong Kong's own development—from neon bulb maker in the 1950s, to 1970s restaurateur, to earning the moniker "shop king" for his string of retail spaces—a foray that almost broke him.
Today, Tang is renowned for his knack of spotting remnants of Hong Kong's bygone days as a manufacturing hub, its disused factories and warehouses, in areas poised for gentrification. That expertise is attracting eager partners, including Hong Kong's Chinese Estates Holdings and Yangzhou-based Jiayuan International, which have both set up joint ventures with Stan Group to redevelop its industrial properties. "He's very effective and experienced in converting these building sites," says Joseph Lam, associate director of industrial services at Colliers International.
Tang has never feared failure. His father died when he was five and he was raised by his mother, who took a low-paying job in a factory to support them. "I had to come up with creative ways to survive," he says. Tang recalls loitering outside restaurants when he was hungry, waiting for handouts. Growing up poor gave him grit: well into his 70s, he kept in shape with dawn swims beyond the shark net off Hong Kong's shore. "There's always a way," he says. "There's never a problem that can't be solved."
With only a primary school education, Tang became an apprentice in 1950 to an electrician making neon signs, and in his 20s opened his own store catering to then-booming demand for the bright storefront marquees that remain one of Hong Kong's hallmarks. Neon success enabled Tang in 1970 to open a dim sum eatery with friends. That led to a string of restaurant investments, including a seafood restaurant in Sydney, that Tang would in 1982 consolidate as the East Ocean Gourmet Group, which is still thriving today. The 1980s saw Tang branch out into a flurry of new businesses, including a used car dealership. But it was buying and selling shops where Tang made his mark. "Looking after the restaurant exposed him to news of nearby shops," says Stan. One of his most notable investments in the following years would be the purchase in 1990 of an old restaurant building that he would transform into the renowned Mongkok Computer Centre.
From: forbes
---
On April 21-27, 2020, the 41st Jinhan Fair for Home & Gifts will be held at the Guangzhou Poly World Trade Center Expo.Should you have any query, we are glad to extend help at marketing@jinhanfair.com or you may reach us by a phone call to 0086-20-89308925.
To discover more about JINHAN FAIR, Please click to view the previous post-show reports.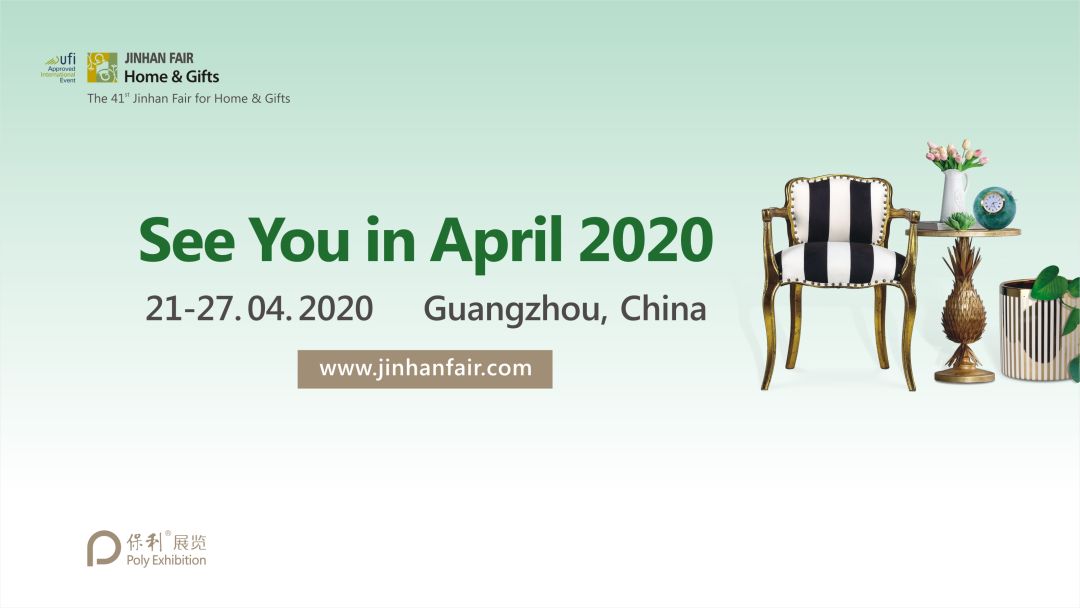 The 47th Jinhan Fair
Jinhan Fair Online Exhibition