China tariff exclusions include upholstered seating
2020.02.12
---
WASHINGTON – A number of furniture categories, including upholstered seating and furniture made of high-pressure laminated bamboo would be excluded from China tariffs, at least temporarily according to the Office of the U.S. Trade Representative.
According to a listing published in the Feb. 5 Federal Register, the exclusions would include upholstered seats (HTS code 9401.61.6011) with wooden frames other than chairs, not of cane, osier bamboo or similar materials measuring at least 144 cm up but no more than 214 cm in width or at least 81 cm but no more than 89 cm in height and at least 81 cm but not more than 163 cm in depth.
The exclusions also include parts of seats (other than seats of a kind used for motor vehicles or of bentwood seats) consisting of fabric material cut to shape, including liner parts, partially sewn, with zippered cushions, weld cords or piping (9401.90.5021 and 9401.90.5081).
The exclusions also include household furniture of metal and high-pressure laminated bamboo (other than ironing boards, furniture for infants or children or bed frames) that are also included under code (9403.20.0050) and household furniture of high-pressure laminated bamboo other than babies or children's furniture (9403.82.0015).
Also excluded are bassinets composed of polyester fabric with frames of steel tubing and partial solid wood rails, each measuring 86 cm by 51 cm by 86 cm, weighing 12 kg, with adjustable height legs on wheels (code 9403.89.6003)
Also excluded are fabrics of 100% polyester, silicone coated, of a kind suitable for upholstery, weighing no more than 90 g/m2, meeting ASTM International Standard G21, American Association of Textile Chemist and Colorists (AATCC) standards 147-2004 and 30 and Chemical Fabric & Film Assn.(CFFA) standard 141 method II falling under code (5903.90.2000).
These and more than 100 other items were excluded as part of the $200 billion in products that faced tariffs of 10% starting around Sept. 24, 2018, which rose to 25% this past May. The exclusions apply retroactively, from Sept. 24, 2018, and run through Aug. 7, 2020.
The USTR granted these exclusions based on the following factors.

Whether the particular product is available only from China and specifically whether the particular product and/or a comparable product is available from sources in the United States and/or third countries.

Whether the imposition of additional duties on the particular product would cause severe economic harm to the requestor or other U.S. interests.

Whether the particular product is strategically important to "Made in China 2025" or other Chinese industrial programs.
---
On April 21-27, 2020, the 41st Jinhan Fair for Home & Gifts will be held at the Guangzhou Poly World Trade Center Expo.Should you have any query, we are glad to extend help at marketing@jinhanfair.com or you may reach us by a phone call to 0086-20-89308925.
To discover more about JINHAN FAIR, Please click to view the previous post-show reports.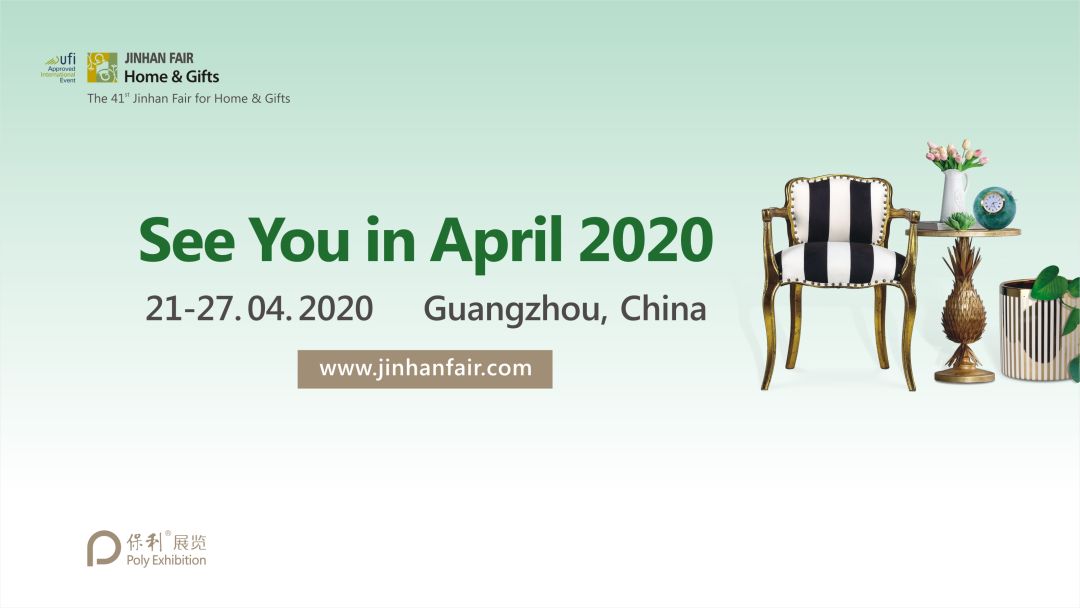 The 48th Jinhan Fair
Jinhan Fair Online Exhibition