SHOP IT | DARK GREEN FURNITURE AND DECOR FOR A BIOPHILIC TWIST
2020.01.02
---
Dark green furniture and decor to promote biophilic design trend
Over the past couple of years, we've seen the green colour trend picking up speed in the interior design world. In 2015, moss green has presented itself as an appealing alternative to the omnipresent dark grey that has been ruling over the colour palettes of everything home and decor.
Thanks to its muted quality, dark green has established itself as a new neutral, evoking a sense of harmony, freshness and healing in the overworked, overscheduled and overstressed home crafters.
Our great love of green and all the positive effects it has on our wellbeing, lead to further exploration of its hues. In 2017, we dug into vibrant Pantone Greenery with a wish to encourage optimism and promote the idea of biophilic design. From bold pops of colour to a dominant neutral, we've witnessed green evolve into one of the industry's sweethearts.
Due to its calming, rejuvenating nature, dark green is overruling any notion of doubt that this interior colour trend might be fading any time soon.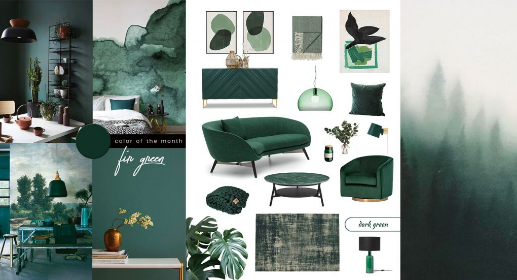 Dark green furniture and decor are believed to reduce stress, encourage mindfulness and boost creativity. For those looking to build a refuge from the outside noise within their homes, deep forest green and fir green are known to be of tremendous help.
Decorating with dark green is fairly easy. It doesn't shy away from standing alone, but neither from teaming up with other colours. With this mood board, I aimed for monochrome minimalist luxury. The contrast of lines and shapes, where the colours are at a premium, but the texture and materials are at a prime.
Don't you feel more relaxed and grounded by the very look of this mood board?
Dark Green Home Decor / Shop Online
source: italianbark.com
---
On April 21-27, 2020, the 41st Jinhan Fair for Home & Gifts will be held at the Guangzhou Poly World Trade Center Expo.Should you have any query, we are glad to extend help at marketing@jinhanfair.com or you may reach us by a phone call to 0086-20-89308925.
To discover more about JINHAN FAIR, Please click to view the previous post-show reports.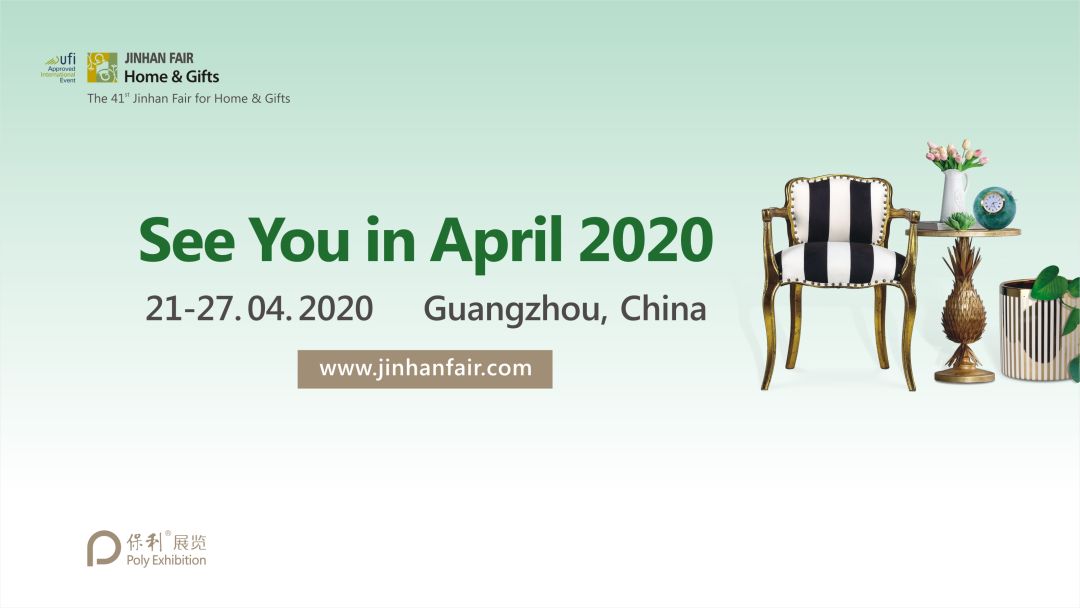 The 49th Jinhan Fair
Jinhan Fair Online Exhibition