THE COLORS YOU'RE GOING TO SEE EVERYWHERE IN 2020
2019.12.16
---
Any interior designer will confirm that color has the power to transform a room, whether it's a bold accent wall or an unexpected painted ceiling. But pinpointing the perfect color for your space can be quite tricky sometimes, so we've decided to consult with top designers and color experts for a bit of direction. What colors will dominate homes in 2020? From rich, moody hues to elegant neutrals, here are the top colors you'll be tempted to incorporate into your home in the year ahead.
WARM PASTELS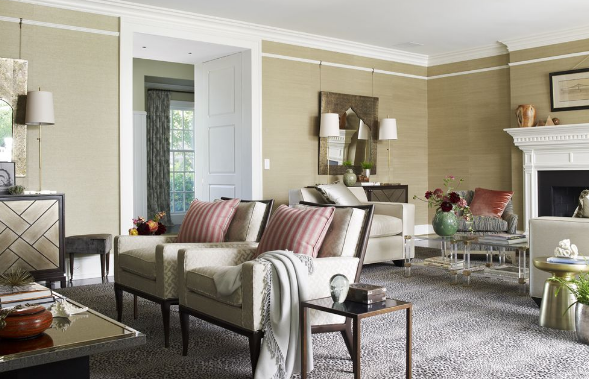 Ngoc Minh Ngo

"Pastels are still hugely popular, but I think we're gravitating towards pastels with added warmth and earthy undertones. For overall color palettes, we're using a mix of both spring and autumnal colors." — Young Huh of Young Huh Interiors
BOLD MONOCHROMATICS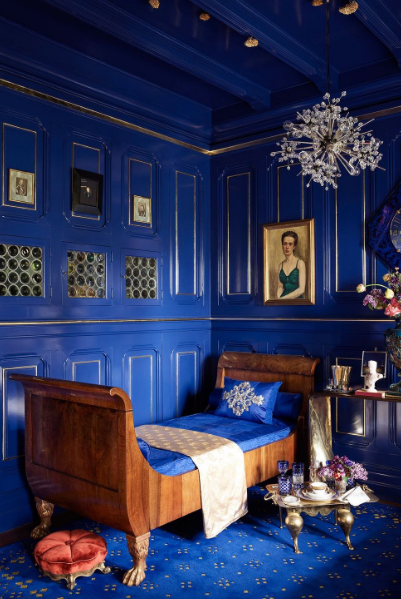 Douglas Friedman

"Monochromatic does not have to be pale. Colors like Cobalt Blue, Kelly Green, or even Aubergine can evoke monochromatic in a daring way, that's full of personality and elegance." — Jonathan Rachman of Decorist
DUSTY TEAL

Laura Hull

"My new color crush is a dusty teal. It is actually an amazing neutral that pairs well with so many colors: camel, rust, navy, peach and pale woods, like white oak and birch. Plus, I love colors that are deep and calming at the same time." — Amy Sklar of Amy Sklar Design
MOODY HUES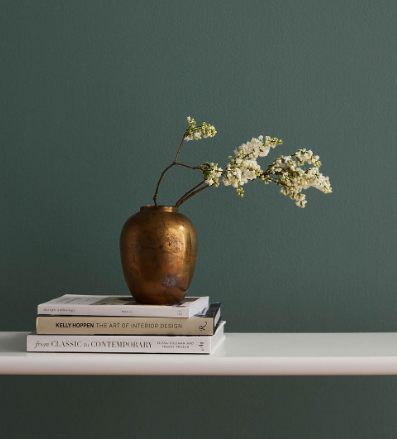 Clare

"When it comes to paint colors at Clare, we believe in timeless over trendy. We think people will always prefer more timeless neutrals. But when it comes to colors that have been unexpectedly popular, we're definitely seeing a trend toward rich, moody hues. Current Mood is the number-two most visited color on our website and gets a ton of love on Instagram. It's also a top five best-selling color and outside of this rich green shade, we're seeing more of an interest in deeper, moodier colors."
— Nicole Gibbons of Clare
ORGANIC TONES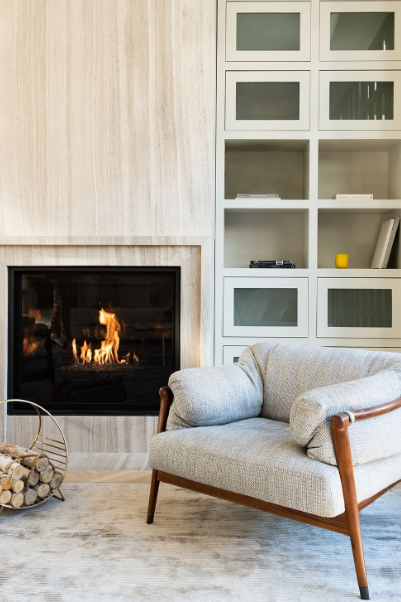 James Chororos

"In 2020, we're going to see a shift away from the cool color palette, that defined the last decade, towards warmer, more organic tones. Warm neutrals and tones, in places of cool grays and blues, will be much more popular for colors this coming year." — Cheryl Eisen of Interior Marketing Group
BLACK AND WHITE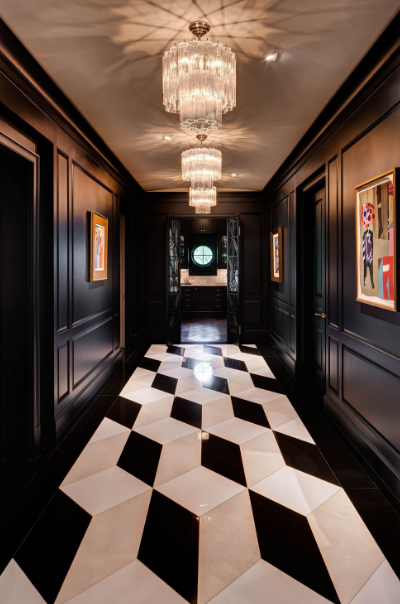 Alan Blakely

"High-contrast black and white is such a dynamic duo. While versatile, I prefer a bold pattern, like Art Deco ziggurat tile, for a little drama. The emotional response is immediate and the look remains timeless." — Laura Umansky of
BLUE, GREEN, AND GRAY

R. Brad Knipstein

"We are embracing rich, saturated blue, green, and gray colors that change based on the time of day and light in the room. They immediately create a mysterious, sexy, and interesting space." — Kristen Peña of K Inte
EARTH TONES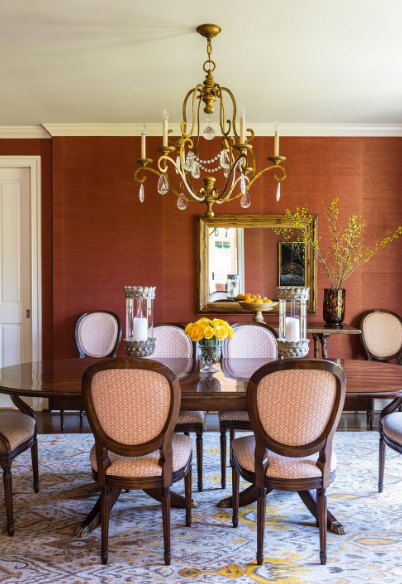 Angie Seckinger

"Say goodbye to the cool tones that have ruled for so many years. Shades of chocolate brown, wine, olive green, and yellow ochre are all taking over in homes. We love substituting these warm, natural colors for a neutral on the sofa or walls." — Marika Meyer of Meyer Interiors
BLUES, GREENS, AND RICH JEWEL TONES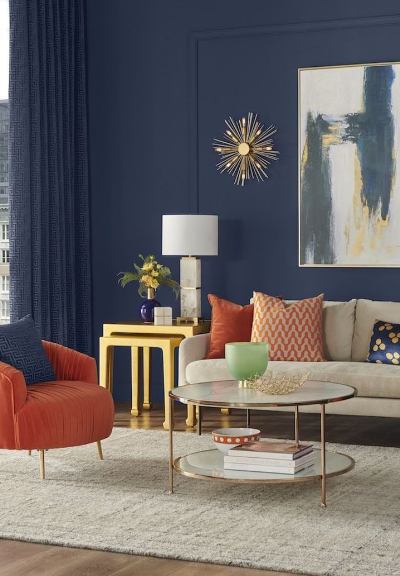 Sherwin-Williams

"2020 is the start of a new decade, and in true 'Roaring 20s' fashion, we'll start seeing a trend toward bolder, deeper colors, accented with a touch of opulence. After a decade filled with all-white kitchens and gray, gray everywhere, I'm hopeful that homeowners will begin to embrace color—from nature-inspired greens and blues to rich jewel tones—and take more design risks." — Sue Wadden of Sherwin-Williams
PUNCHY COLORS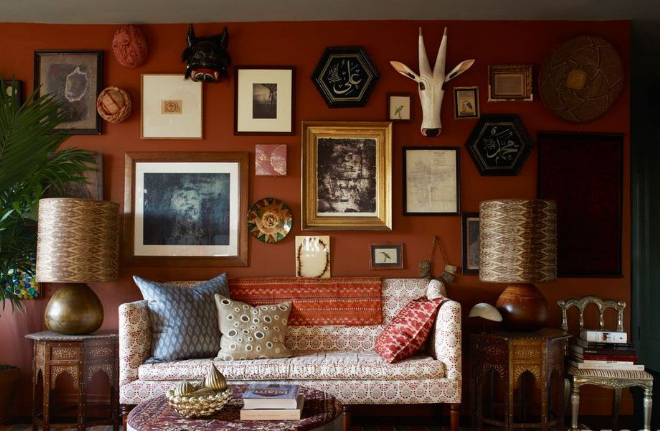 William Waldron; Produced by Anita Sarsidi

"No fear! I love ikats with crazy, punchy color combinations that don't back down. I'm seeing a lot every time I travel—prints with a caravan of colors." — John Robshaw of John Robshaw Textiles
---
On April 21-27, 2020, the 41st Jinhan Fair for Home & Gifts will be held at the Guangzhou Poly World Trade Center Expo.Should you have any query, we are glad to extend help at marketing@jinhanfair.com or you may reach us by a phone call to 0086-20-89308925.
To discover more about JINHAN FAIR, Please click to view the previous post-show reports.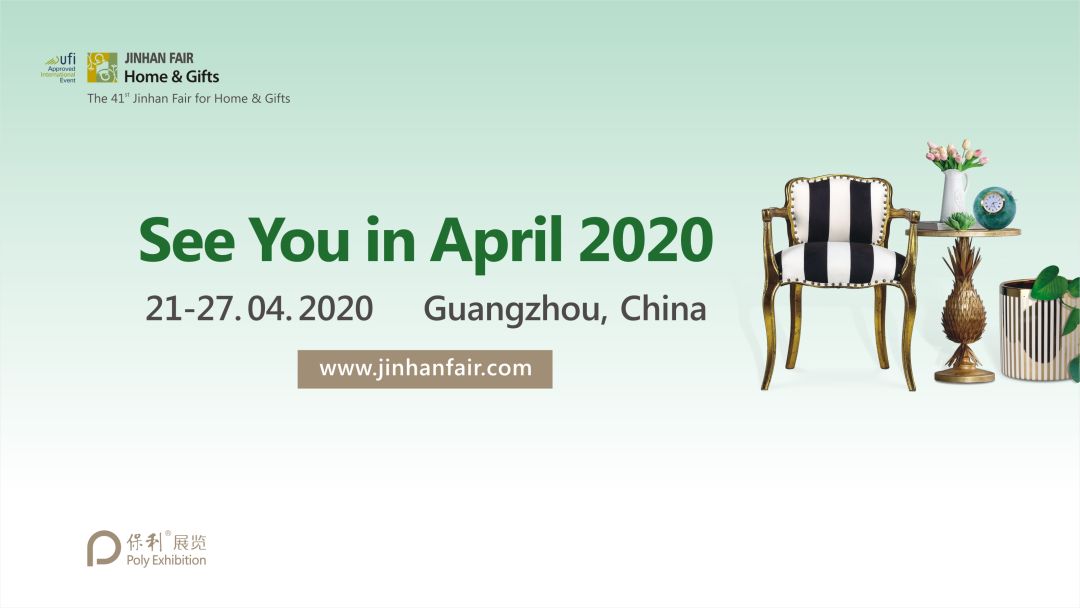 The 47th Jinhan Fair
Jinhan Fair Online Exhibition