These 3 Decor Trends Will Be Everywhere In 2020
2019.12.09
---
It's that time of the year again. When we look back at the year behind us and predict what the next one has in store for home decor trends. And there are more than a few 2020 decor trends that we're excited about.
But trends are fickle things. So don't stress if something you love is on it's way out. Trends come and go in cycles, so it'll likely be back before you know it. Not to mention, we're firm believers in designing with the pieces and styles you love—not the trends others say are in or out.
But all that to say, it's still fun to peek into the future and see what's coming! So, without further ado, here are the decor trends that we predict will be major players in 2020.
Decor Trend #1: Home Is Where the Bar Is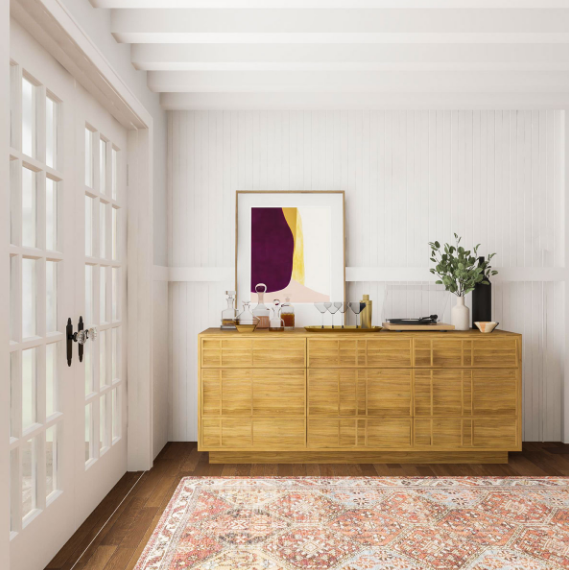 Out: Bar Carts // In: Bar Cabinets

A few years ago, bar carts were the "it" piece of furniture everyone wanted. And no surprise considering that bar carts are the perfect mix of being relatively affordable, a great way to fill out an empty corner, and make for an Instagrammable design moment.
Shop The Look: Our Favorite Bar Cabinets
But fast-forward to 2020, and the once super-popular trend is feeling over-saturated and tired. Instead, we're seeing the focus shift towards a more holistic approach to entertaining at home. So out go the bar carts, and in come the bar cabinets. We're even seeing some homes where the "bar" area is woven into a bookcase or set up as a simple styling moment on top of a credenza.
But if you have a bar cart you love, don't stress or toss it out on the curb just yet. A simple styling refresh is all you need to give your bar cart new life. We say skip the alcohol and try something a little unexpected—use it for storage, as a record stand, a home for your many plants, or even repurpose it as a nightstand.
Decor Trend #2: Mid-Century Modern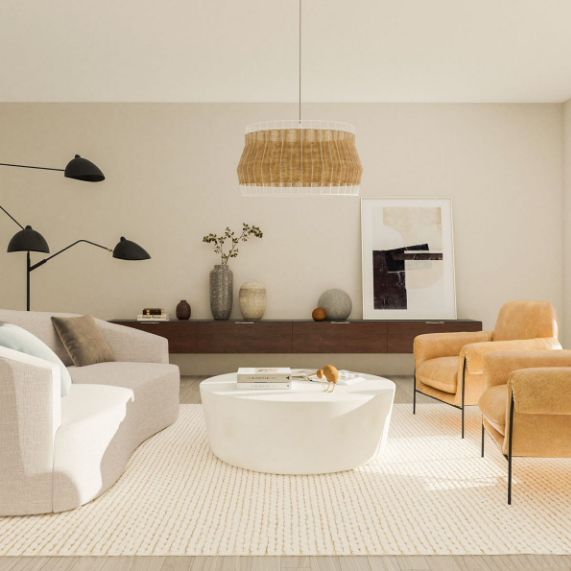 Out: "Mad Men" Style // In: Organic Modernism Style

We don't need to explain the mid-century modern trend, which has been popular for over a decade. But we are noticing a shift in the way the design world is embracing the elements of mid-century modern design. While the mid-century modern of a few years ago might be described as "straight off the set of Mad Men," today we're seeing mid-century designs morph into something more organic and bohemian.
Instead of the sharp angles, Eames lounge chairs, and hairpin legs of yesterday's mid-century modern, today we're seeing the style push more earthy and organic—a look we're dubbing as"organic modernism."
Organic modernism is a softer, earthier side of the mid-century look. It focuses more on materials and forms derived from the natural world. It's less about the iconic designs of the original style, and more interested in the shapes, materials, colors, and forms of the movement. Organic modernism is more eclectic by nature, and plays with natural materials and textures, curved and organic forms, pops of earthy colors, and lots and lots of plants.
Decor Trend #3: Minimalism Versus Maximalism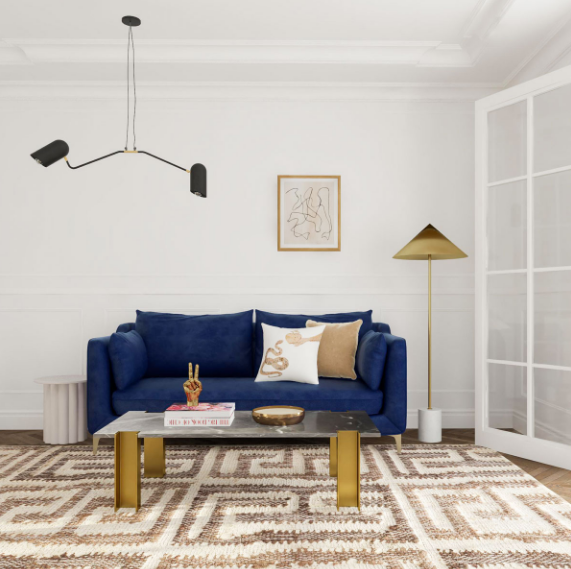 Out: Minimalism and Maximalism // In: Minimalist Maximalism

The two opposing trends of minimalism and maximalism were both popular looks of 2019. While minimalism was about form, function, and "less is more," maximalism was interested in over-the-top spaces. These two trends coexisted in 2019, and likely have each other to thank for their own respective popularity. But for 2020, we're seeing a new design trend on the horizon that merges these styles together.
Meet minimalist maximalism! If that seems like an oxymoron to you, then you've got the right idea. This trend is exactly what it sounds like—a style that plays with the unlikely combo of a minimalist's design principles and a maximalist's love of patterns, colors, textures, and all things over-the-top. The look basically boils down to a space designed with a highly curated mix of statement pieces styled very minimally. Think show-stopping furniture with minimal forms and no extra frills or decorative clutter.
This 2020 decor trend combines our culture's current obsession with decluttering (thanks, Marie Kondo!) and our desire to create an interior that shows off our unique style and personality. We're seeing a new interest in material as ornamentation. Instead of adding more decor, we're focusing on the decorative nature of materials like marble, velvet, and woven textures. These materials bring in a decorative element without adding more stuff. Thus, creating a space full of beauty and ornament but sans the extra clutter.
Source: modsy
---
On April 21-27, 2020, the 41st Jinhan Fair for Home & Gifts will be held at the Guangzhou Poly World Trade Center Expo.Should you have any query, we are glad to extend help at marketing@jinhanfair.com or you may reach us by a phone call to 0086-20-89308925.
To discover more about JINHAN FAIR, Please click to view the previous post-show reports.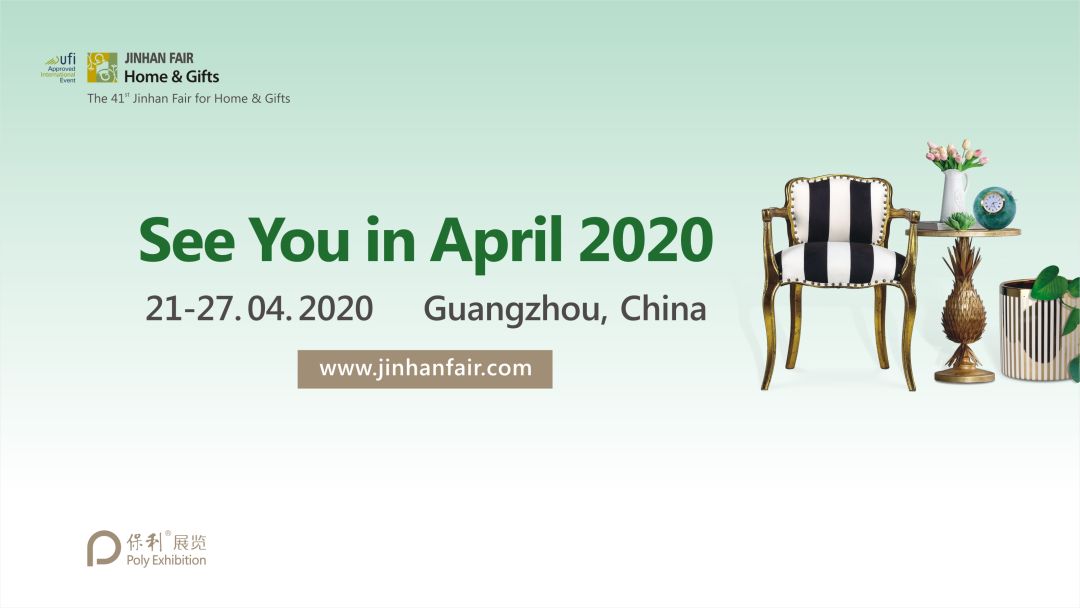 The 48th Jinhan Fair
Jinhan Fair Online Exhibition