Despite Huge Differences, JC Penney And Pier 1 Got Backed Into The Same Retail Corner
2019.08.01
---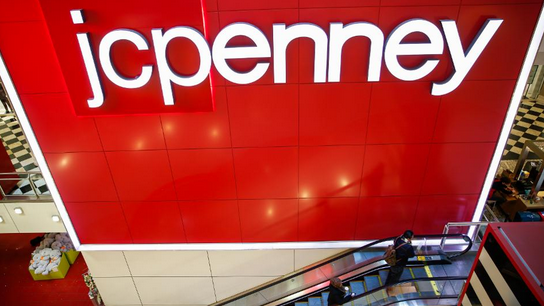 Penney and its Texas neighbor Pier 1 Imports have new presidents but the same old problems. (Photo by Eduardo Munoz Alvarez/VIEWpress/Corbis via Getty Images)Corbis via Getty Images
They are two very dissimilar retailing companies, with radically different backstories and merchandising positionings. Yet JC Penney and Pier 1 Imports today have two things in common: They are each headquartered in the state of Texas, and they are each in a state of business free fall, trying to keep their creditors at bay, their suppliers happily supplying and, most importantly, their customers coming through the front door—real and virtual.
They also share one other commonality: Both companies have new CEOs. The task each faces is daunting and the time allowed very limited. Both companies know all too well that previous retailers in similar situations have more often than not ended up poorly.
How Penney and Pier 1 got to their present positions is a study in contrasts.
Penney, as recently as the early 2000s under Allen Questrom, was on a hot streak, growing its business, taking its expertise in the catalog world to this new thing called the internet and generally producing industry-equal-or-better financial performances.
But then the shifts hit the fan. Under leadership that was more operational than merchandising focused, it started to lose a little luster on its selling floor. While connecting with Sephora was a brilliant move that has paid dividends for decades, the rest of the store didn't keep up, and the company's online efforts started to fall behind as well.
The near-death blow, of course, was the investor-led push to bring on Ron Johnson as the company's new president and basically blow up Penney's as it had existed. The results were devastating: Sales dropped 25% in less than two years, and the debt levels to pay for all the changes piled up at an astronomical rate. In the meantime, e-commerce took a backseat, a particularly ironic twist given Johnson's Apple pedigree.
By the time he was out the door and Mike Ullman returned as CEO, all that was left was triage, putting out fires and hoping for some small merchandising miracles.
Things took another wrong turn when Ullman was succeeded by Marvin Ellison, a Home Depot senior executive who did a drive-by for three years, making some operational improvements but failing to fix the declining sales rate.
Jill Soltou, with a solid retail résumé, took over the top spot eight months ago, and while she too has made some progress cleaning out bad inventory and bringing on some strong new managers, the retailer finds itself still mired in a bad place. Reports that it had retained outside consultants to help restructure its debt and maybe look into serious restructuring surfaced last week, but the company has denied anything of the sort. That said, such reports can spook suppliers and shoppers alike, and both continue to wait to see Soltou's big plans for turning around Penney.
The new Pier 1 president is retail veteran Douglas Diemoz, most recently president at Crate & Barrel, a post he held for two years. He doesn't get the CEO job—still in the interim hands of Cheryl Bachelder—but he does get the job of trying to fix the day-to-day merchandising mess the store finds itself in.
It is a victim of previous poor leadership choices, like Penney, but also of an ill-fated decision to get out of the e-commerce business when everyone else was getting into it (a decision since reversed). In addition, it has too many stores and an oddly defined mix of goods on the floor.
All the while, competitors like Target, Home Goods and to a lesser extent West Elm have upped their games, and even Crate—which has had its own struggles—seems to be back on track.
Some store closings have been announced for Pier 1, but no doubt there will be more—perhaps a lot more. Still operating 1,000 or so stores—many oversized and in free-standing locations not suited for today's shopping patterns—the retailer needs to get shoppers back in the store and walking out with purchases.
Like Penney, it doesn't have a long time to do it. While its debt level is manageable, it has to worry—again like Penney—about suppliers being frightened away and cutting off orders while shoppers forget about it as it struggles to find marketing dollars.
What is clear is that the situation at each store cannot go on indefinitely. Even if bankruptcy filings are not in the immediate cards, Penney and Pier 1 have to do major reinventions, and do them quickly. Each must find a market niche and reason to exist—and then execute that plan perfectly.
In an era when we've seen some of the most revered names in retailing go dark and thousands of stores disappear from the retail landscape, Penney and Pier 1 are fighting hard not to be part of that movement.
Texas Hold'
em is a tough game to play.
来源:forbes
---
On October 21-27, 2019, the 40th Jinhan Fair for Home & Gifts will be held at the Guangzhou Poly World Trade Center Expo.Should you have any query, we are glad to extend help at marketing@jinhanfair.com or you may reach us by a phone call to 0086-20-89308925.
To discover more about JINHAN FAIR, please visit:38th Fair Review、39th Fair Review.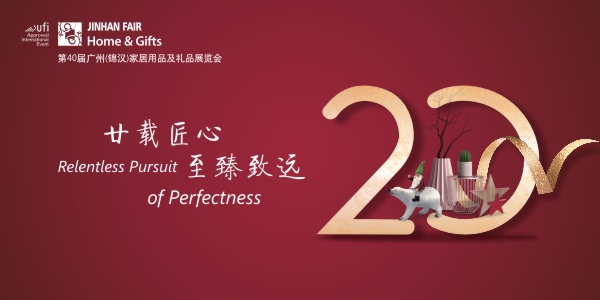 The 47th Jinhan Fair
Jinhan Fair Online Exhibition