Skyrocketing Turnover from 2.5 to 50 Million USD!How Did This Company Make It?
2019.07.26
---
JINHAN FAIR and"Me"
The 900 km from Fuzhou, Fujian to Guangzhou, Guangdong is the distance between Fuzhou Ivy Home Decoration Co., Ltd. and JINHAN FAIR, and also the route for the former to go abroad through the latter.
In October 2010, when the start-up Ivy Home Decoration participated in the 22nd JINHAN FAIR for the first time, it was just a rookie in home decorating industry with an annual turnover of only 2.5 million USD. During the 9 years at the international platform of JINHAN FAIR, the company has bonded with buyers from all over the world, delivering high-quality home decorating products to every corner of the globe.
In the past 9 years, Ivy Home Decoration has grew from a flourishing sapling into a towering tree by drawing nutrition from JINHAN FAIR. Its factory area, number of customers, turnover and product quality have all changed both quantitatively and qualitatively. By 2018, its annual turnover has soared to 50 million USD, making the company a leader in China's home decorating industry.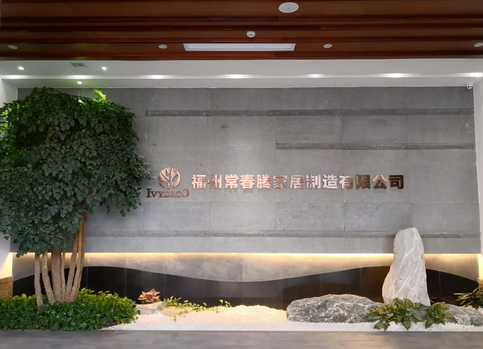 Talking about the story of participating in JINHAN FAIR, Mr. Wei Zhimo, General Manager of Ivy Home Decoration, told us that HOBBY LOBBY, the largest importer of handicrafts in US, was an important customer of his company, and that the fantastic cooperation between them originated from JINHAN FAIR. Since 2010, the two companies have been in a good cooperative relationship. As its trust and reliance on Ivy Home Decoration increases, HOBBY LOBBY not only continues to add orders, but also keeps sharing world trends, thereby establishing a favorable partnership and profound friendship between them.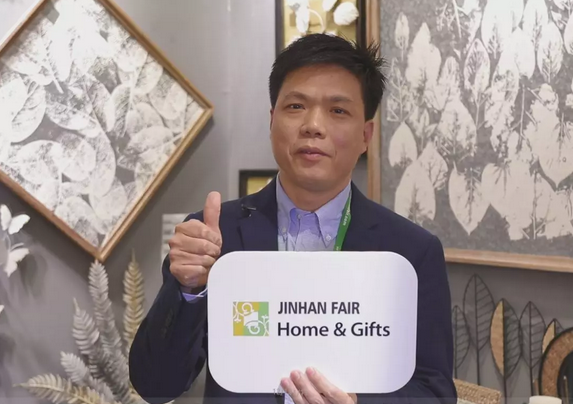 Speaking of JINHAN FAIR, a bridge for the two companies, Mr. Wei Zhimo was full of gratitude. He said that the professional and elaborate service of JINHAN FAIR had contributed to their successful cooperation once and again.
He recalled that once the purchasing manager of HOBBY LOBBY proposed to enter the stand for sampling one hour ahead of the stipulated opening time, which was 9:00. He was caught in a dilemma because he worried that such a request would be refused by the organizer of JINHAN FAIR. Unexpectedly, when he made the uneasy request, the organizer responded quickly. Not only did they agree the request, but also sent a manager to coordinate the affair at the entrance of the exhibition hall.
As a world-renowned exhibition of home and gift industry, JINHAN FAIR has both professional attitude and humanized management and meticulous service, which quite reassure him. After all, choosing a proper platform means 80% of success.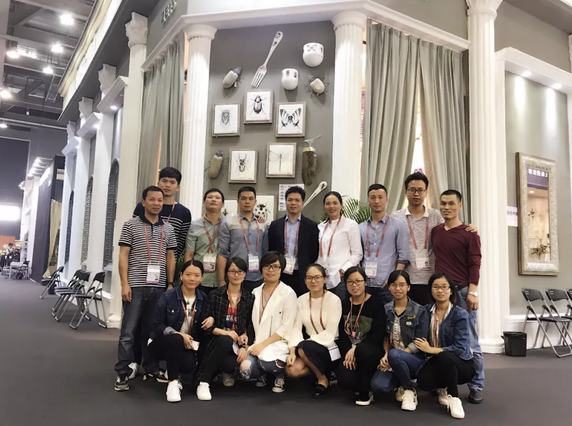 Referring to enterprise development, Mr. Wei Zhimo considered that there was still much room for expanding in product scale. The company is mainly engaged in handicrafts. Due to the large proportion of manual technology, the increase in production is restricted to some extent. However, this disadvantage in scale, from another point of view, is an advantage for Ivy Home Decoration. Compared with mechanized products, the company's products are unique and high quality, hence favored by buyers from all over the world at JINHAN FAIR.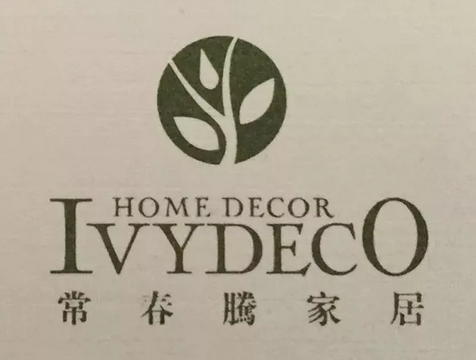 Mr. Wei Zhimo said that it was their initial intention and mission to provide quality service to every customer of the company. By repeating ordinary work until achieving perfection and sticking to simple things until forming a style, the company will grow up naturally.
---
On October 21-27, 2019, the 40th Jinhan Fair for Home & Gifts will be held at the Guangzhou Poly World Trade Center Expo.Should you have any query, we are glad to extend help at marketing@jinhanfair.com or you may reach us by a phone call to 0086-20-89308925.
To discover more about JINHAN FAIR, please visit:38th Fair Review、39th Fair Review.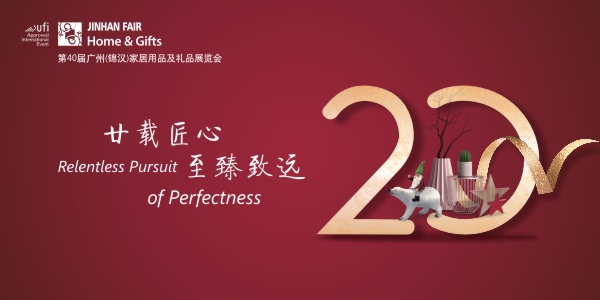 The 47th Jinhan Fair
Jinhan Fair Online Exhibition