40th Jinhan Fair to kick off this October
2019.07.24
---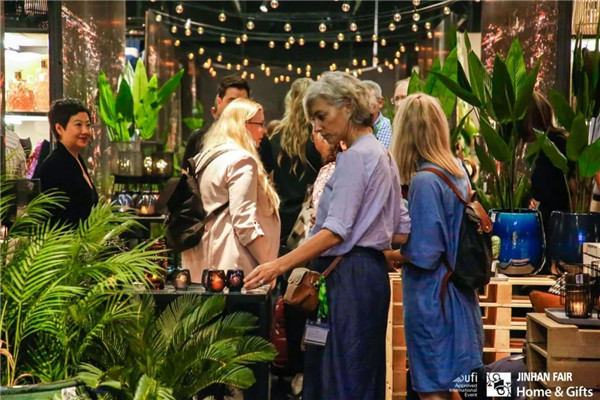 Buyers picking product series at one booth of 39th Jinhan Fair.
Photo by Jinhan Fair.
Home decorations, textiles & home wares, seasonal decorations, outdoor & gardening gadgets, decorative furniture…At Jinhan Fair for Home & Gifts, the biannual one-stop sourcing fair, visitors from over 160 countries will catch a full range of trendy and selected products provided by reliable suppliers from China.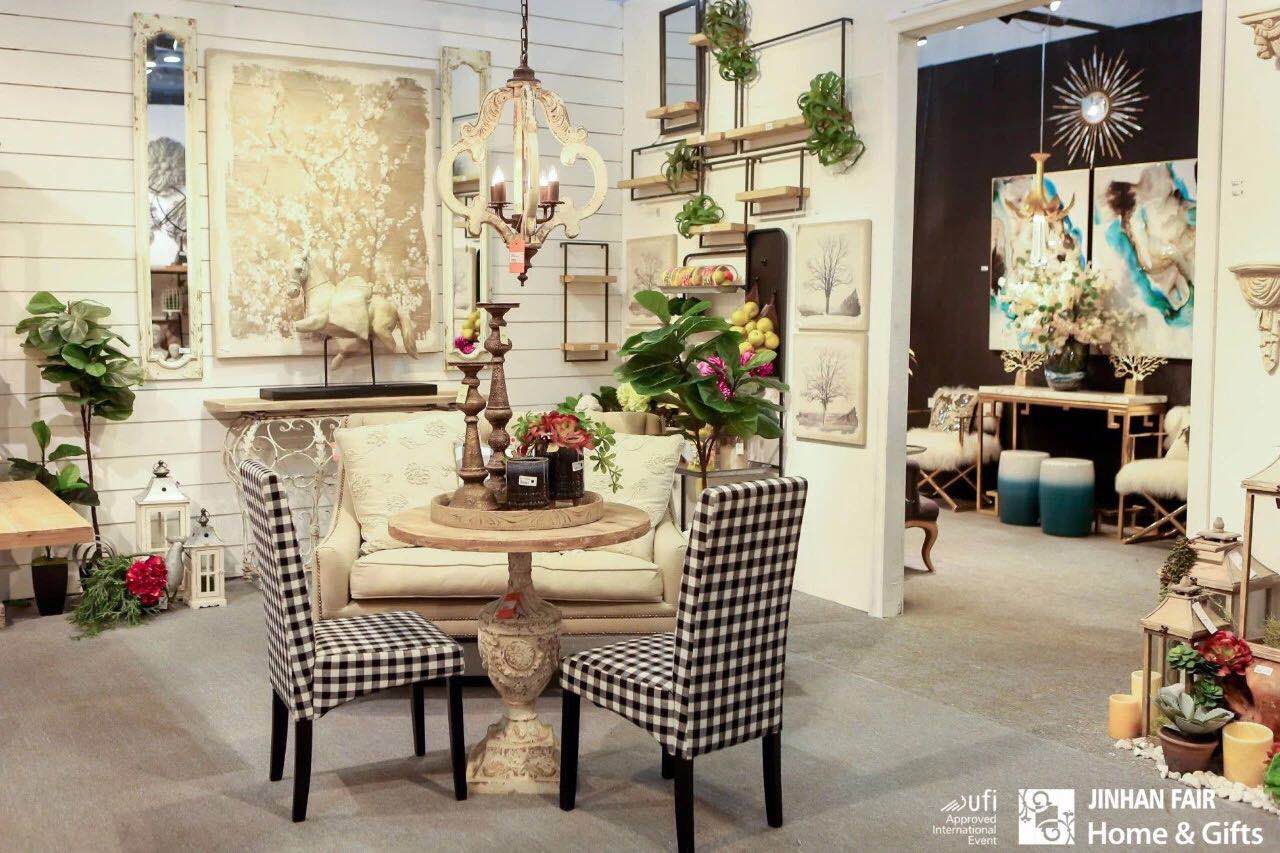 Product series displayed in scenarios.
Photo by Jinhan Fair.
Known as one of the country's largest expo in home & gift section, the fair has made itself standing out for one- stop sourcing service and up to 900 qualified manufacturers. The coming 40
th
Jinhan Fair this October will mark its 20
th
anniversary themed "Relentless Pursuit for perfectness".
Close to Canton Fair in venue and time, visitors would visit both the two fairs and a majority of them would set Jinhan Fair as their prior stop and spend more time there.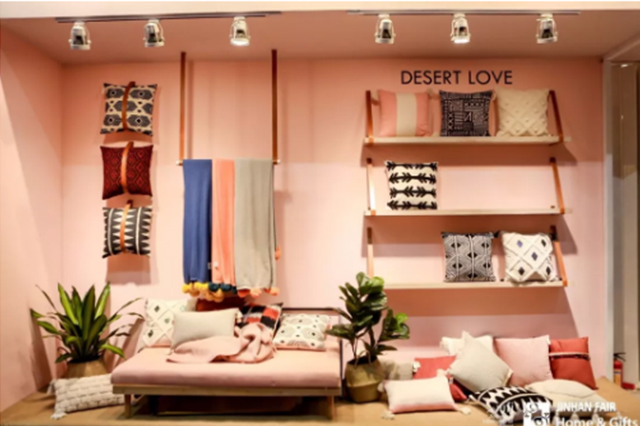 Living coral, color of the year 2019, widely used in this season
Photo by Jinhan Fair.
"Jinhan Fair is a must-attend stop for my global sourcing trip every year, I would spend 3 to 4 days more here after my visit to canton fair. I have acquired a few good suppliers here". Danny Bovingdon, Head of Purchasing department of Coach House has said.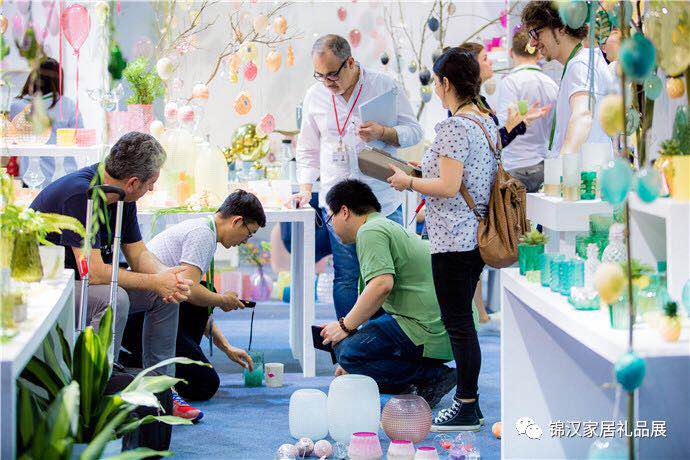 Buyers taking photo of targeted products at 39th Jinhan Fair
Photo by Jinhan Fair.
With a total exhibition area of 850,000 square meters, the spring edition this year had selected 850 exhibitors and attracted nearly 50000 international buyers. In the fair, you can find a lot of faces from super giant's sourcing team, including Hobby Lobby, Coach House, Walmart, Target, Nitori, TJX, Woolworths, Boltze, Zara Home, XXXLutz KG etc. The top 10 areas and countries had visited were: Hong Kong, USA, Germany, Italy, Japan, Australia, France, India and Netherlands.
"We come to Jinhan Fair every year to find 5-10 partners. For I myself, I has set my record this time by placing 50 orders to one exhibitor here within half a day." Ms. Victoria Baykan, the head of procurement department from TEDi had said, " The complete products range and qualified manufacturers have made the entire procurement process efficient and convenient." TEDi is known as top German retailer brand with more than 2,000 stores in Europe.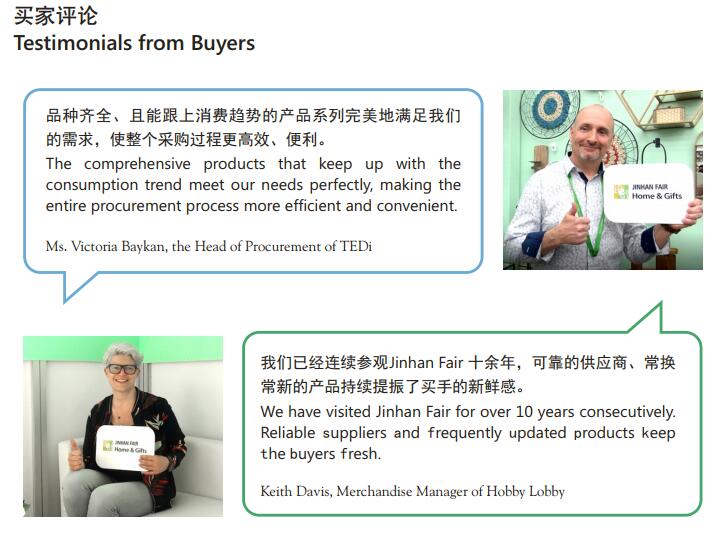 Testimonials from buyer of 39
th
Jinhan Fair
"We acquired our competitive advantage by launching a new series every two seasons and putting forward new arrivals every two weeks. Manufacturers in Jinhan Fair are generally first-hand ones with good design and quick response." Santiago Blanco, purchasing representative of ZARA HOME had said.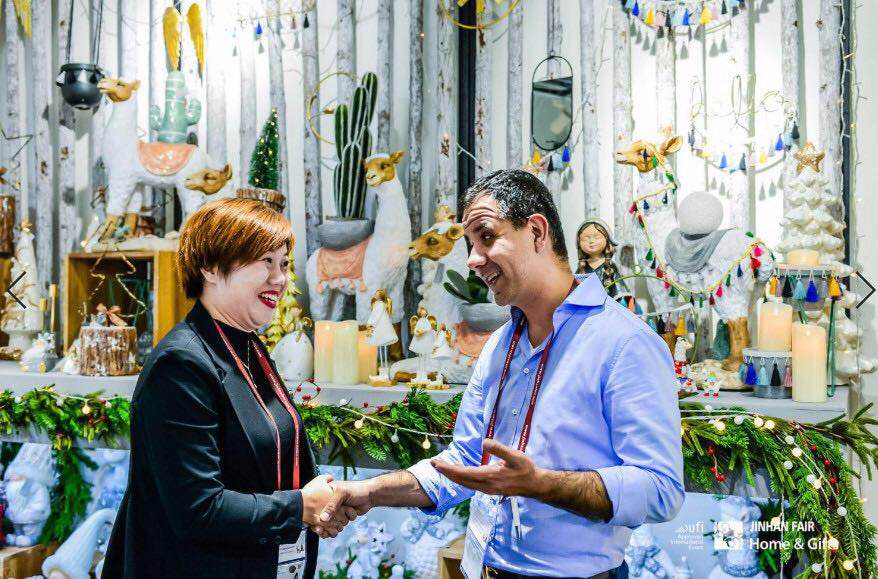 Chinese manufacturers shaking hands with her customers like friends
Increasing Chinese suppliers have realized the importance of design, many of them are rising budget in improve design strength. For example, Fujian Home & Abroad have set up a series of overseas R&D centers with local design institution in USA and other places.
"The economic climate now is tougher. Our Chinese manufacturers are facing fiercer competition not only in terms of price but product design," Lin Liqu, general manager from the company said, "To survive, we must provide something new to fill a niche."
Endorsed by UFI, Jinhan Fair is organized by Poly Exhibition, a part of China Poly Group, a Fortune Top 500 company. The 40
th
Jinhan Fair would kick off on October 21 to 27, PWTC in Guangzhou, China.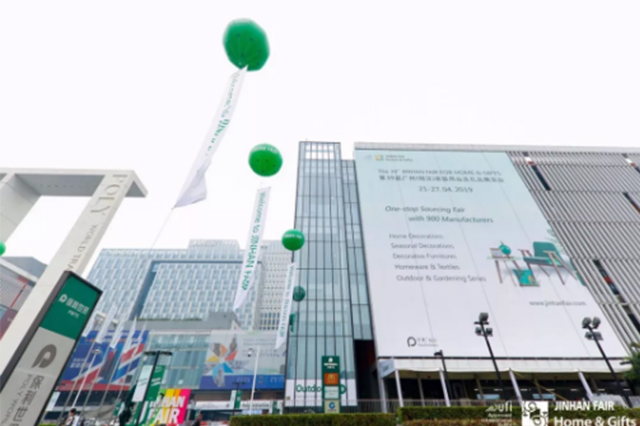 Outlook of PWTC , Jinhan Fair's venue
---
On October 21-27, 2019, the 40th Jinhan Fair for Home & Gifts will be held at the Guangzhou Poly World Trade Center Expo.Should you have any query, we are glad to extend help at marketing@jinhanfair.com or you may reach us by a phone call to 0086-20-89308925.
To discover more about JINHAN FAIR, please visit:38th Fair Review、39th Fair Review.
The 49th Jinhan Fair
Jinhan Fair Online Exhibition