Being together with "Gifts" to Create a Win-win Situation—Successful Conclusion of the 39th JINHAN FAIR
2019.07.22
---
On April 27th, the 39th Guangzhou (Jinhan) for Home and Gifts Fair (

JINHAN FAIR

) was successfully concluded at Guangzhou Poly World Trade Expo Center.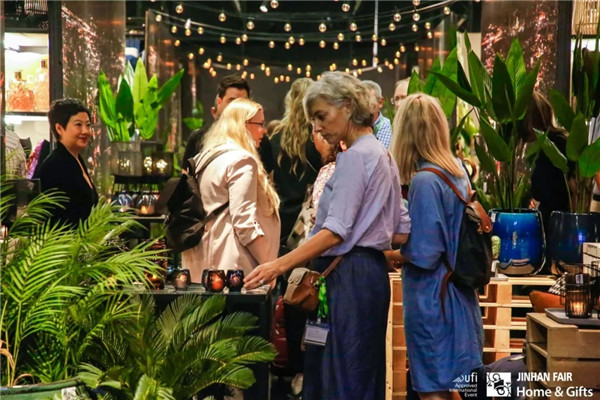 The fair covered an area of 85,000 square meters, attracting more than 50,000 professional buyers from over 160 countries and regions around the world, among which European and American buyers account for 55%.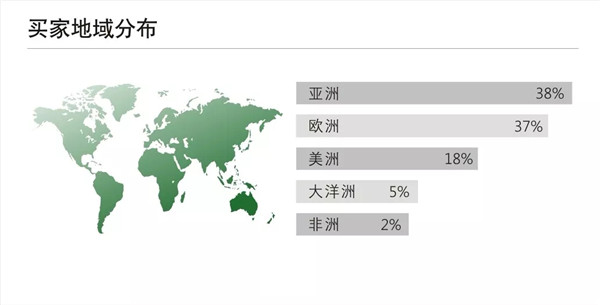 As a one-stop platform for foreign trade procurement, JINHAN FAIR has always been alongside with China's household goods and gifts industry, keeping the motivation of the platform to follow trends, to promote communication, and to transfer transactions and helping the world to share the beauty of China.
Abundant Categories One Stop to "Complete" the Purchasing List
All kinds of fashionable new products and innovative designs have always been the core driving factor of JINHAN FAIR to attract visitors all the year round. Therefore, JINHAN FAIR adheres to high standards to control the "threshold" of the fair, by optimizing creative enterprises, continuously introducing new exhibitors to meet the diversified and seasonal purchasing needs of buyers.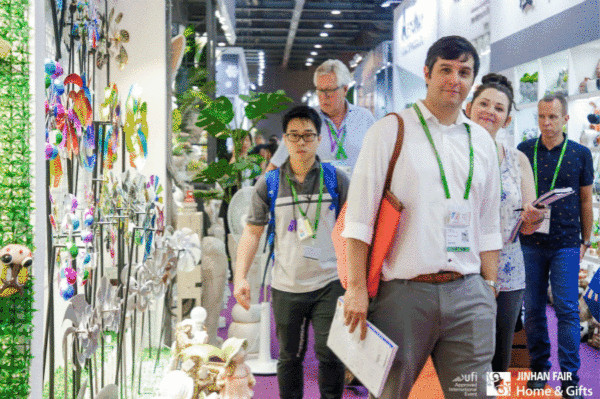 At the fair this year, the luxurious lineup of suppliers provides solid guarantee for the steady quality of buyers. International chain retail giants have successively arrived in teams, including:Boltze teams from Germany and the Netherlands;Christmas Tree teams from the USA and Hong Kong;Zara Home teams from Spain and Italy;Hobby Lobby teams from the USA and Hong Kong;Bed Bath & Beyond teams from the USA, Australia and New Zealand;Coop teams from Denmark and Hong Kong;TJX teams from the UK, Italy and Hong Kong;Woolworths teams from Germany and South Africa;Lifetime Brands teams from the USA and Canada
Other brand buyers include:
Tuesday Morning, Cost Plus World Market, Kirkland's, Five Below, Bealls, Christmas Tree from the USA, Albi from Australia, Amadeus from France, B&B from Italy, B&M from Britain, Edelman B.V. from the Netherlands, Jumbo SA from Greece, Liverpool from Mexico, Nitori from Japan, Next from UK, Sodimac Chile from Chile, TEDI from Germany, Sainsbury's, METRO Sourcing and REWE Group from Hong Kong and Casino from Chile, etc.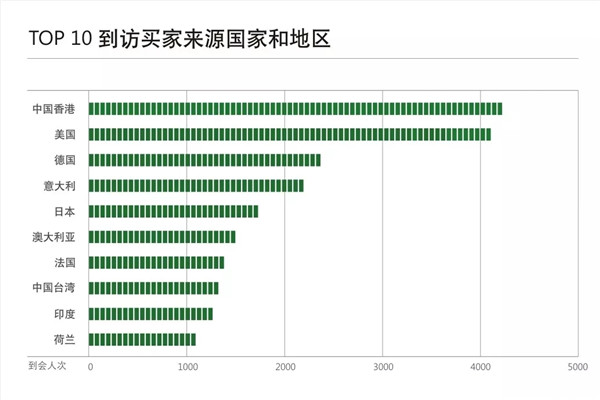 The famous German retailer TEDi has more than 2,000 stores nationwide and has been attending the fair for over 10 years. Ms. Victoria Baykan, the head of procurement, said,
"As a comprehensive retail brand, we come to JINHAN FAIR every year to find 5-10 partners. The highest record for this trip is to place 50 orders with the same supplier within half a day. The comprehensive products that keep up with the consumption trend meet our needs perfectly, making the entire procurement process more efficient and convenient."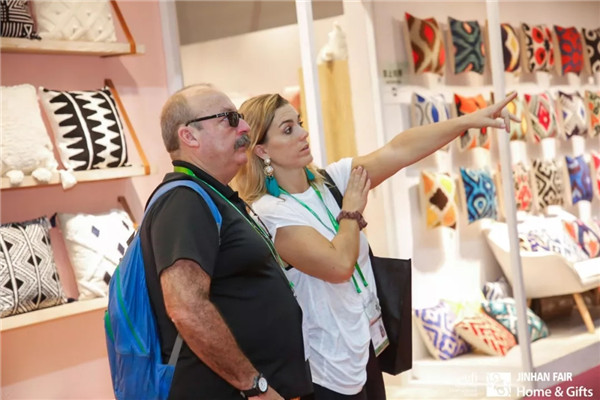 C. J. Marketing, a Canadian company engaged in the import business of household decorations, furniture and lighting, has also been a loyal buyer of JINHAN FAIR for many years. Mr. Brian, the person in charge of the company, said,
"Reliable suppliers and frequently updated products keep the buyers fresh. Visiting JINHAN FAIR is just like going home, for everything I need has been well prepared here."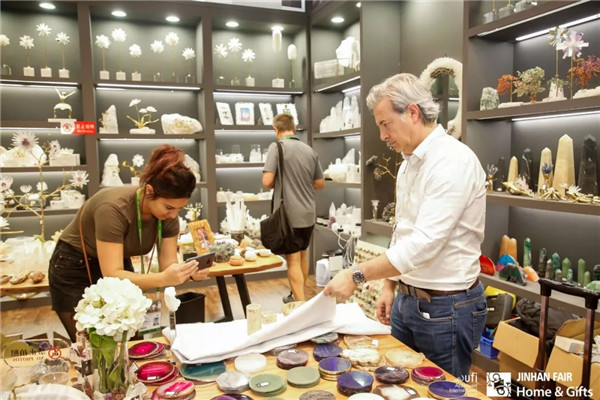 Innovation Stimulating the Endogenous Power of Enterprises
One qualitative leap can only come true through repeated innovations. JINHAN FAIR has been deep ploughing in the industry for years, consistently encouraging and guiding exhibitors to seek innovation in selection of exhibits, display methods, booth layouts, etc., to drive the industry to make breakthroughs in both qualified and creative production, and grasp opportunities to develop in the new round of opening-up export trade to the outside world.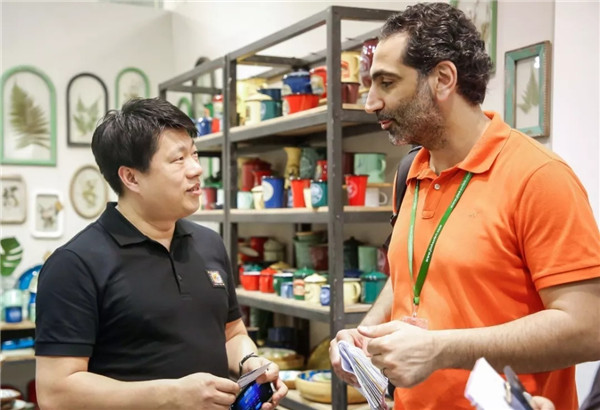 As an inheritor of the new generation, Mr. Lin Rui, General Manager of Minhou Minxing Weaving Co., Ltd., revealed,
"In the past exhibitions, we mainly arranged the layout according to product series. This year, we will underline presentation of product styles. We tend to display products in home scenes instead of one single product, so as to enhance added value of products to shape the brand."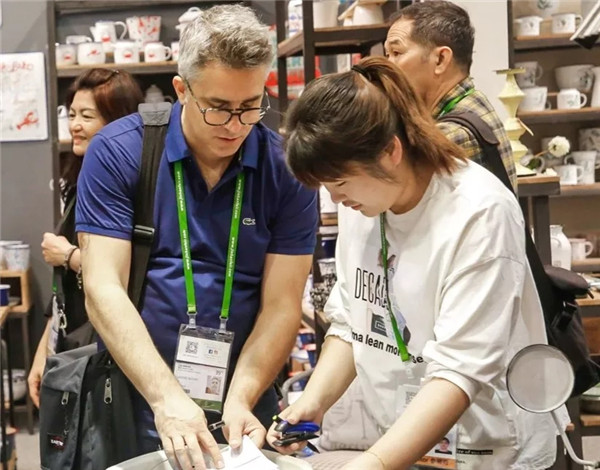 Mr. Lin Liqu, General Manager of Fuzhou Hongbo Arts & Crafts Co., Ltd., shared the company's experience in innovative R&D. He noted,
"The proportion of R&D investment in our company is at a relatively high level in the industry. Last year, we began to set up R&D institutions overseas. The integration of design forces at home and abroad has achieved remarkable results. At the same time, we have actively penetrated the international market to accurately estimate the trends. Such "coordinated internal and external efforts" have enabled the company to maintain a leading position in the industry."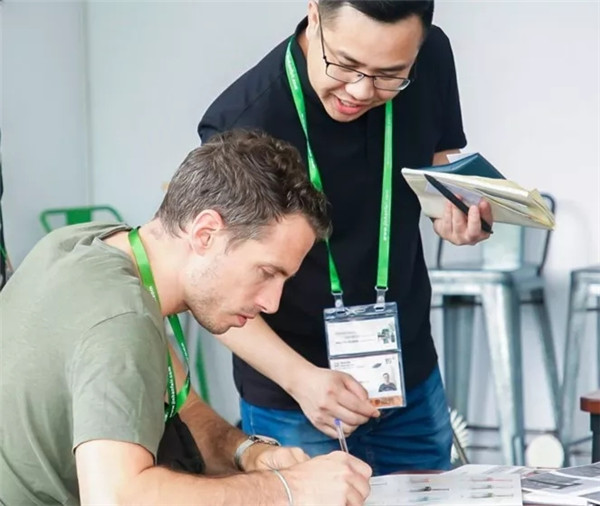 Zhejiang Paint Capital Cultural & Creative Co., Ltd. also pays attention to the R&D of new products. Mr. Li Daiyi, the Chief Designer, stressed:
"JINHAN FAIR is our major promotion channel for new products. In each exhibition, new products usually account for more than 70% of all our exhibits, which are increased year by year."
Innovation leads us to move forward with firmness. With innovative ideas and professional services, JINHAN FAIR will continue to make progress together with the exhibitors to promote Chinese industry of household products and gifts from traditional manufacturing to the new height of brand value spillover oriented by innovative R&D and original design.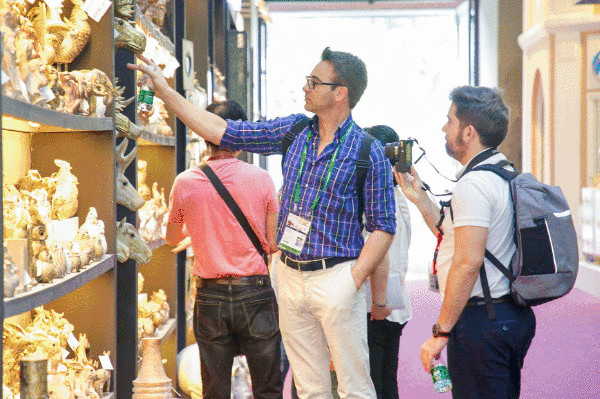 On October 21-27, 2019, the 20th JINHAN FAIR as well as the 40th anniversary of the event will be celebrated at Guangzhou Poly World Trade Expo Center. Looking forward to appreciate the splendidness in the golden autumn together!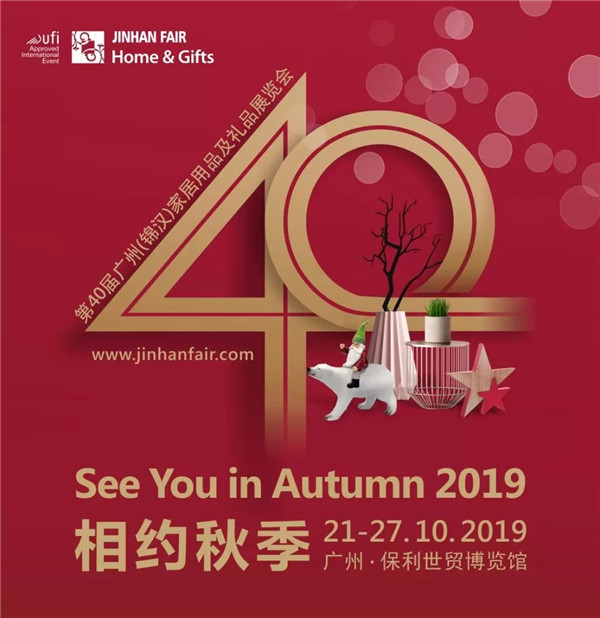 ---
(Click on the image to read)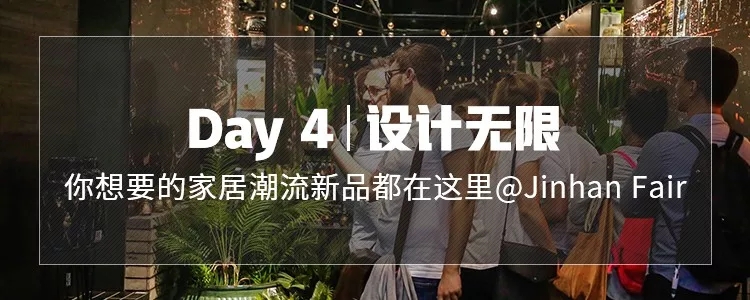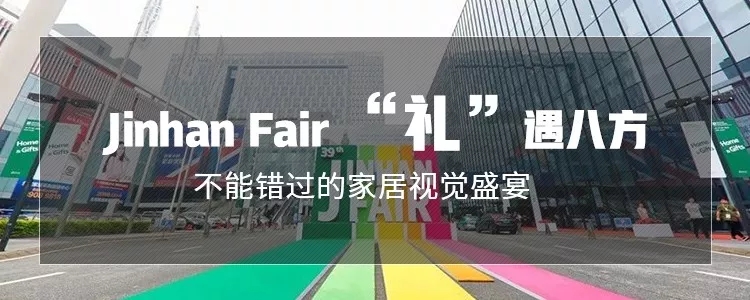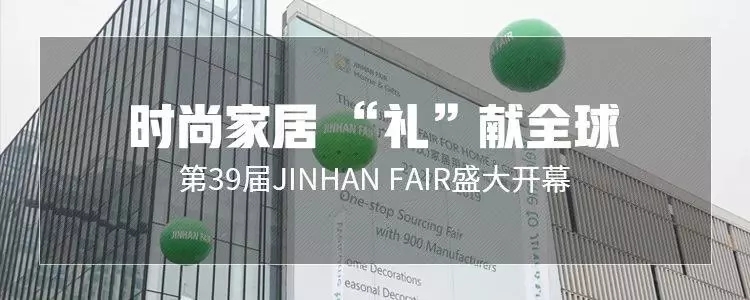 ---
On October 21-27, 2019, the 40th Jinhan Fair for Home & Gifts will be held at the Guangzhou Poly World Trade Center Expo.Should you have any query, we are glad to extend help at marketing@jinhanfair.com or you may reach us by a phone call to 0086-20-89899626.
To discover more about JINHAN FAIR, please visit:38th Fair Review、39th Fair Review.
The 47th Jinhan Fair
Jinhan Fair Online Exhibition