Present the World with Fashion Home Furnishings -- Grand Opening of the 39th Jinhan Fair
2019.07.22
---
​
On April 21, the 39th

Jinhan Fair for Home & Gifts

, which enjoys a worldwide reputation, kicked off grandly at Poly World Trade Expo. With 20 years of hard work, Jinhan Fair fully represents the high level, professionalism and foresight of China's home furnishing and gift industry, and continues to lead the global trend of home furnishings and crafts.
Seize the Momentum and Embrace Diversified Markets
This session continues its stable exhibition scale, with an exhibition area of 85,000 square meters. Altogether

900

leading home & gifts enterprises and new powers will shine at the same stage. Tens of thousands of new fashion products will be exhibited. What's more, the latest fashion trend and trade situation will be analyzed at wonderful forums. More than

50,000

professional buyers from over 160 countries and regions, including Hong Kong, the United States, Germany, Japan, Italy, the United Kingdom, France and Australia, will come one after another during the seven-day exhibition.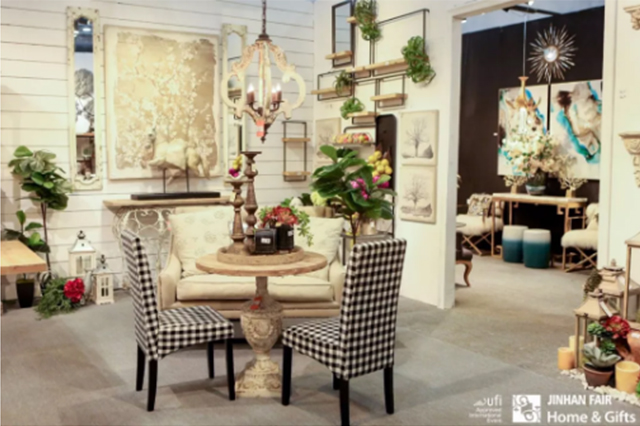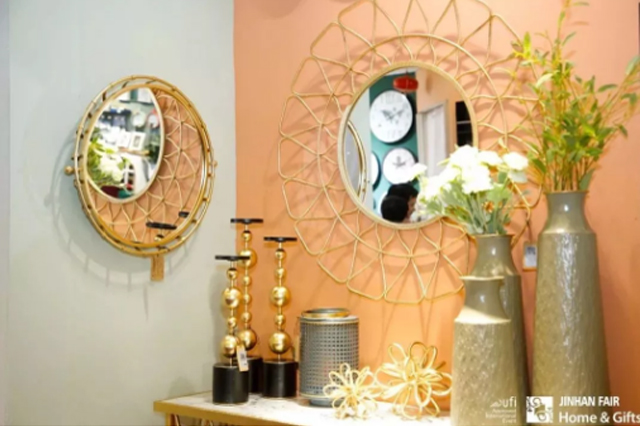 To meet the exhibition demand of original new and fashion products, this session of Jinhan Fair focuses on creative designs of

multiple styles, categories and materials

, and has well created a featured exhibition area of more than 3,000

square meters -- Living Gallery.

Famous suppliers such as Wadou, Huahong and Hema will display their new products including decoration paintings, home textiles and accessories, enabling buyers to come to the forefront of Chinese design and manufacturing at one station.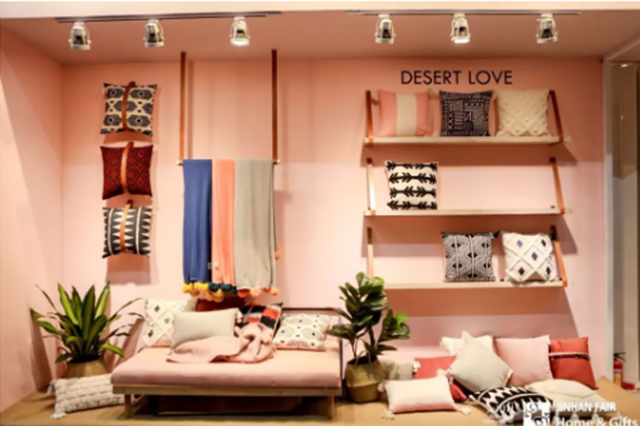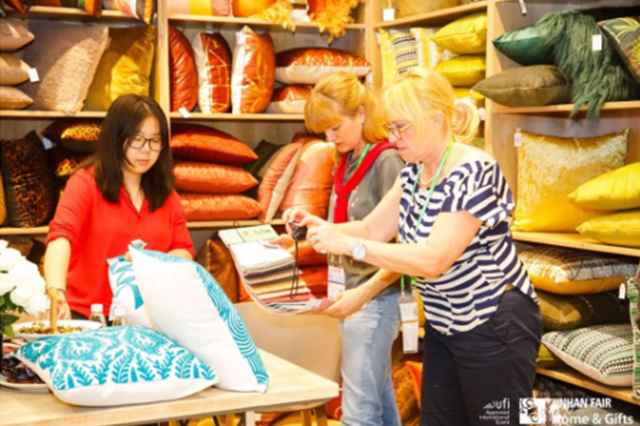 With Lean R&D, Enterprises Aim at Market Demands
To keep pace with China's deepening opening-up and quality development in the new era and constantly accumulate international market competitiveness, China's home and gifts enterprises gradually shift from traditional extensive management to fine management.

Aiming at market demands and carrying out lean R&D for their products have become their long-term development orientations in fierce competition.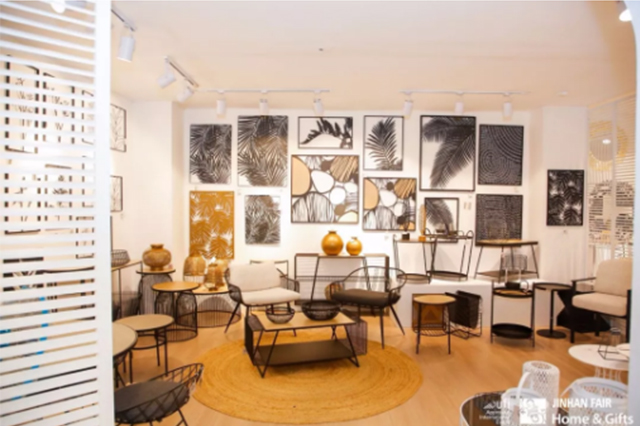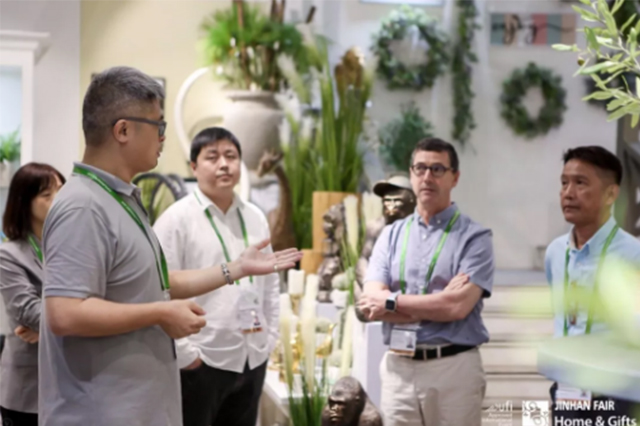 Zheng Qian,

General Manager of Fuzhou Minqian Arts & Crafts Co.

, Ltd. who has joined Jinhan Fair for many consecutive years, said,
"To provide customers with more satisfactory products, we actively go into foreign markets and customer stores, dig into customers' real needs and grasp regional consumer market trends more accurately. For example, in last Jinhan Fair in last autumn, we were keenly aware that in some countries there was a significant increase in the number of inquiries about broad leaves of tropical rainforest. Then we looked into local reasons at the first time and finally won the first chance. In addition, internally we continue to cultivate and build a professional design team, optimize management process, standardize overall development strategy of the enterprise and pay more attention to brand building."
Jinhan Fair has won a large number of loyal exhibitors by its 20-year quality craftsmanship. Meanwhile, it keeps absorbing high-quality new forces with an open mind and injects more vitality into the exhibition and demand market. Shi Lei, General Manager of Beijing Cornovo Import & Export Corporation, a new exhibitor in last Jinhan Fair, said frankly:
"In the past, we relied on e-commerce platforms. Due to fierce competition, small order size and fragmented orders, returns on investment were not optimistic. The turning point happened last year when we joined Jinhan Fair for the first time. We followed the suggestions of the organizer and selected three to five kinds of main exhibits for display, and fully catered to the aesthetic habits of target regions in terms of stand display. Finally, through our simulated animal fur prototyping, we successfully got orders from Belgium and Guatemala, which gave us a lot of confidence."
Lead the Fashion and Attract Active Participation of Global Buyers
With the change of consumer groups, the younger generation has gradually become the main force of home & gifts consumption market. They prefer products integrating cost-effectiveness, strong design, good quality and individualization. Jinhan Fair

comprehensive gathers new products including home accessories, decorative furniture, outdoor gardening, kitchen supplies, seasonal decorations, etc. You can see splendid application of fashion colors such as ultraviolet light, coral orange, lemon yellow and Morandi, materials such as textile, timber and metal, and popular elements such as insects and broad-leaf green plants here,

which meet people's diversified purchasing demands in an all-round manner and give them the first insight into the latest home trend in 2019.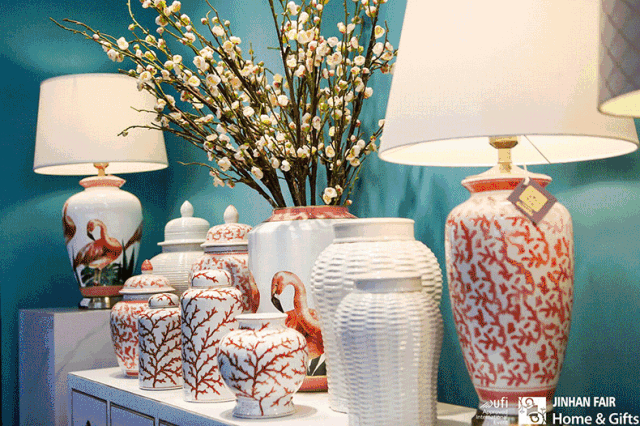 With purchasing tasks for the new season, global top buyers come here one after another. Hobby Lobby, Tuesday Morning, Michaels Stores, PIER 1, Evergreen, LifetimeBrands and Three Hands form the United States, SEARS from Canada, ZARA HOME from Spain, FAYE from France, TEDI from Germany, Coop from Swiss, TJX EUROPE and COACH HOUSE from the United Kingdom, Casa International N.V. from Belgium, Edelman B.V. from the Netherlands, JUMBO SA and SPOTLIGHT STORES from Greek, TEST RITE from Taiwan, Kingfisher and A.S.WATSON GROUP from Hong Kong all showed up as scheduled on the first day of the fair.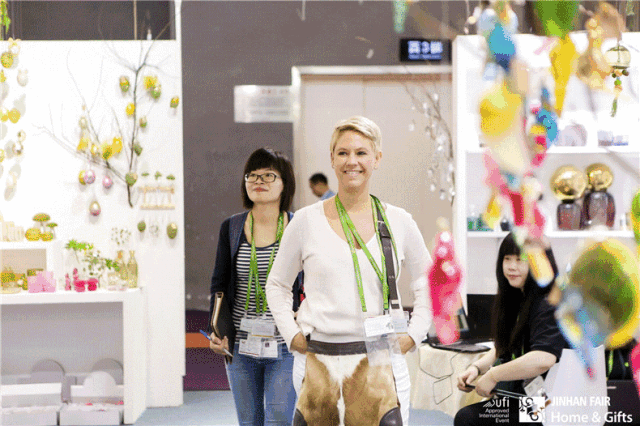 In the era of competing for young people, fast fashion brands are also rushing to set foot on home furnishings. They pay more attention to exhibitors with better supply chain management. Santiago Blanco, purchasing representative of

ZARA HOME

, said:
"We acquire our competitive advantage by launching a new series every two seasons and putting forward new arrivals every two weeks. Manufacturers in Jinhan Fair

are generally first-hand ones with strong strength, quick response and high-level inventory management. They are our preferred partners."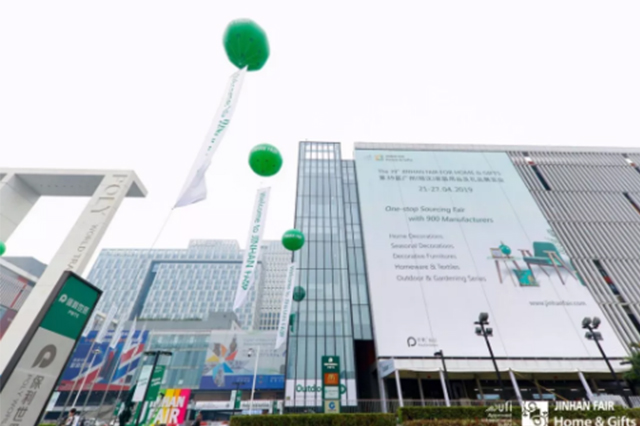 Over the past 20 years, both new and old exhibitors and Jinhan Fair have witnessed and enjoyed dividends released by China's reform and opening-up. Facing complicated and changeable foreign trade market, aiming at market demands and promoting product innovation have become the key to success for enterprises to stand still in fierce competition and continuously come up with high-quality products.

Constantly promoting enterprise innovation and R&D to take new steps and enhance product market competitiveness are also the reasons and original aspiration of Jinhan Fair to secure constant development.
In the following six days, more fashion home products will be presented and wonderful activities will be held. Please stay tuned!
---
On October 21-27, 2019, the 40th Jinhan Fair for Home & Gifts will be held at the Guangzhou Poly World Trade Center Expo.Should you have any query, we are glad to extend help at marketing@jinhanfair.com or you may reach us by a phone call to 0086-20-89899626.
To discover more about JINHAN FAIR, please visit:38th Fair Review、39th Fair Review.
The 49th Jinhan Fair
Jinhan Fair Online Exhibition