New Height, New Leap, New Start---A Grand Launch of the 35thJinhan Fair for Home & Gifts
2017.10.30
---
As a procurement paradise for international top buyers, the 35
th
Jinhan Fair for Home & Gifts launches its grand opening on April 21
st
in Poly World Trade Expo in Guangzhou, China. After seventeen years' andthirty-five sessions of efforts and accumulation, this year's Jinhan Fair for Home & Gift has reached a new high for both exhibition scale and industry influence.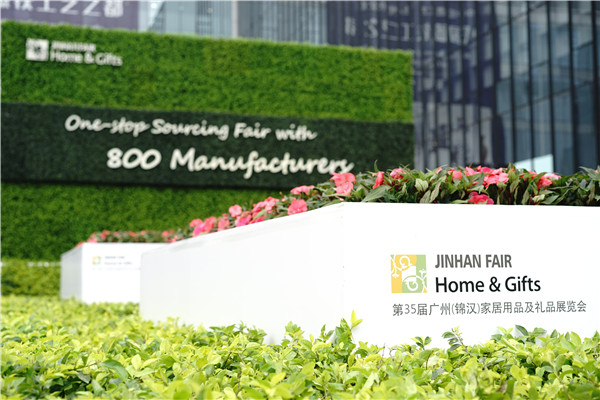 Gathering top suppliers of home and gifts all around the world, the scale of this session has upgradedto a new level, covering an area of over 85,000 square meters. Over 820 leading enterprises from renowned industrial bases located in Fujian, Zhejiang, Guangdong, Shandong and other provinces come together to display more than tenthousand of home products, including Minhou Minxing Weaving, Fuzhou Eastown, Anxi Yingfa furniture & decoration, Anxi Jufeng Handicraft, Fuzhou Home Broad, Shenzhen D'sily, Quanzhou Nanyang Arts & Crafts, Xiamen Hanka, Ningbo Kwung's Wisdom, Shanghai Sincere, Shanghai Evergreen, Zhejiang Xuri, Zhejiang Wadou Picture, Huangyan Arts & Crafts and Dear Yuki, etc.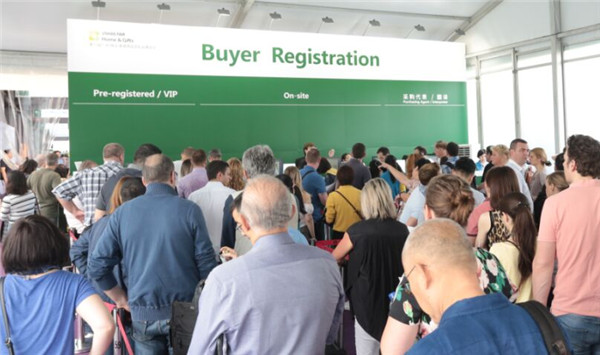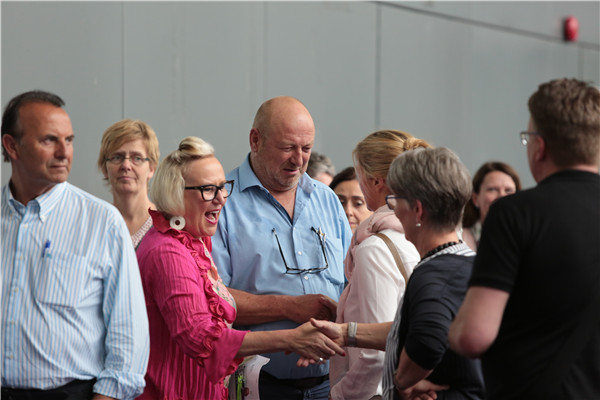 Following International Procurement Trend, A New Exhibition Area is Unveiled
According the latest international survey of the home products, home decorations, as the primary goal for nearly 60% of buyers, has become the most popular procurement category, followed by decorative furniture.
Following the procurement trend of buyers, this session brings in a new selectedexhibition area—Living Gallery. Located in the second floor's corridor, the Living Gallery covers an area of nearly 3,000 square meters, gathering a number of exhibitors like Dear Yuki, Wadou Picture, Layn Sino and AVH from different Asian regions including China, Japan and India to come and show their selected home decorations. Exhibits include living-room furniture, dining-room furniture, high-end decorative pictures, home decorates and textile decorations, covering different styles including American Industrial Styleand Scandinavian Style of northern Europe.
Products of Wadou Picture, the leading enterprise of decorative pictures, are hand- painted by its designers, using special materials with 3D quality and graduated layers to differ from traditional oil paintings and decorative pictures. Dear Yuku, being a young Japanese brand to first join the exhibition, displays products in the vintage industrial style that is popular among Japanese new generations, aiming to take the exhibition as a platform to explore its overseas market.
Recent years' continuous innovation has made JINHAN FAIR for Home & Gift a primary predictor of the industry. By launching featured exhibition areas for themes like Lighting Zone and outdoor area, it meets various and multi-layered procurement demand of international buyers, helping them to find the in-trend products with best market potentials and qualified suppliers in China and other Asian regions.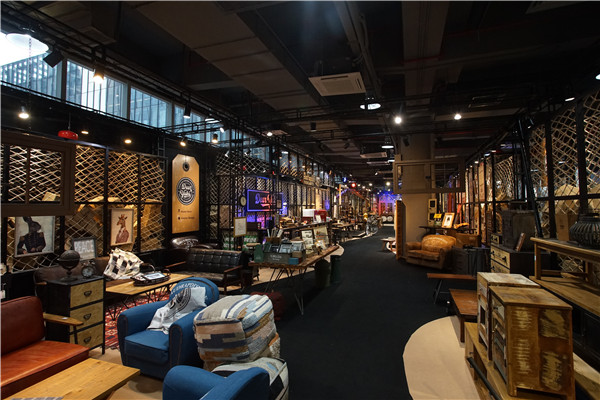 A Glance to the Living Gallery
Multiple Styles come into the Fair
Tropical Style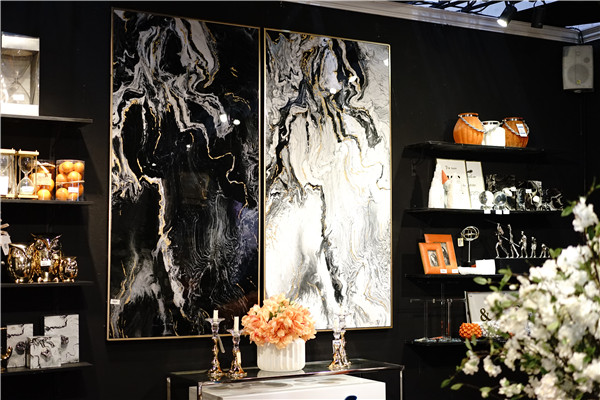 Natural Stones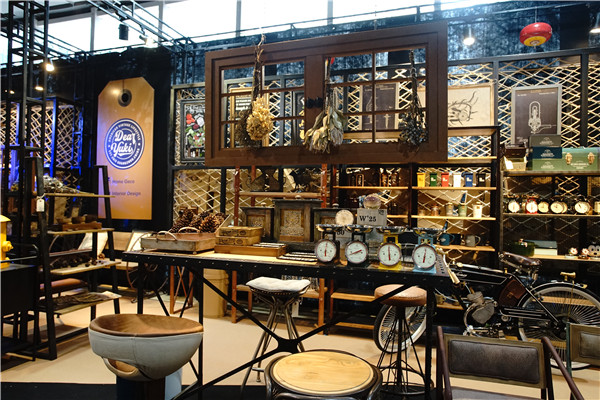 Industrial Style


Procurement Giants Crowded in, Mounted Orders for In-trend Products
On the first day of exhibition, buyers have lined up even before the opening of Expo in order to cherish every minute to explore and negotiate. It is known that many international procurement giants including Hobby Lobby, IMAX and Walmart have all sent multiple groups of buyers to arrive consecutively and conduct a wide searching for exhibitors besides their lists of appointments, striving not to miss a single potential supplier.
A number of high profile buyers with large market shares in oversea markets has set JINHAN FAIR as their fixed destination of their annual global procurement trip and make high comments on their procurement achievements in the exhibition, such asHobby Lobby from the US, Three Hand from the US, UMA, Uttermost, TARGET, B&M from Britain, Heaven Sends, Coach House, IMAX from Canada, JJA from France, Boltze from Germany and AM-design, etc. Thanks to the host organizers'strong promotion of inviting oversea buyers, theamount and quality of buyers in this exhibition are greatly improved and the trading atmosphere is warm and festive.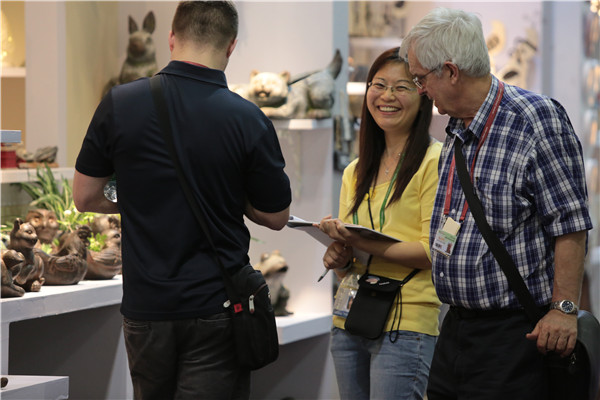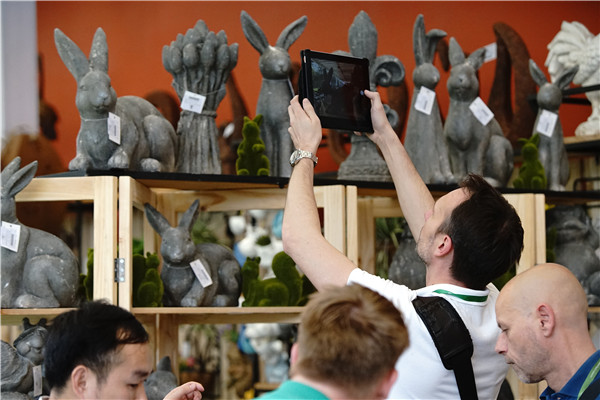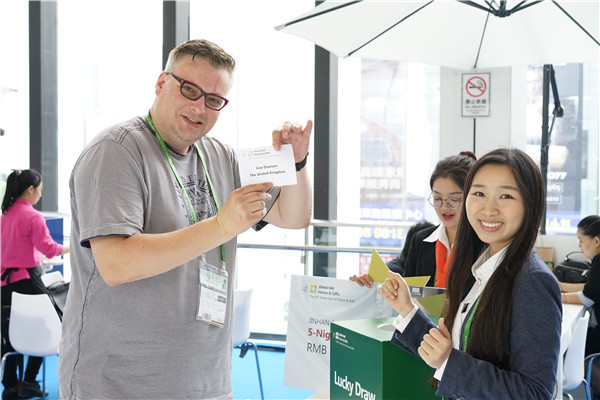 The exhibition will be on for the next 6 days. As a procurement base for international home product buyers to find qualified new products and optimize their supply chain, the Jinhan Fair for Home & Gift will create even more surprises and unexpected achievements. So stay with us!
The 47th Jinhan Fair
Jinhan Fair Online Exhibition