The 34th Jinhan Fair for Home & Gifts successfully concluded as a flagship show of industry innovations
2018.01.22
---
Jinhan Fair for Home & Gifts ("Jinhan Fair"), the largest and the most influential home and gift exhibition in Asia, is successfully concluded today. As one of the most well-known event for global buyers, this 7-day fair has attracted over 50,000 professional buyers from 160 countries and regions in the world, including more than 300 top global tycoon buyers, who have created incomparable business values.
European and American buyers, as usual, take up around 52% of the total number of foreign visitors to the exhibition. Major buyers in this session include Z Gallerie, TJX, MIDWEST, TUESDAY MORNING and Michaels Stores from the U.S., WALMART from Canada, MICHEL TOYS, BOLTZE, EUROGRAPHICS and WOOLWORTH from Germany, ZARA HOME from Spain, B&M from UK, XXX LUTZ from Austria, MAXITA and JJA from France, Migros and COOP from Switzerland, H&M from Sweden, Delhaize from Belgium, HOME CENTRE from UAE, CENCOSUD from Chile, Albi and The Reject Shop from Australia.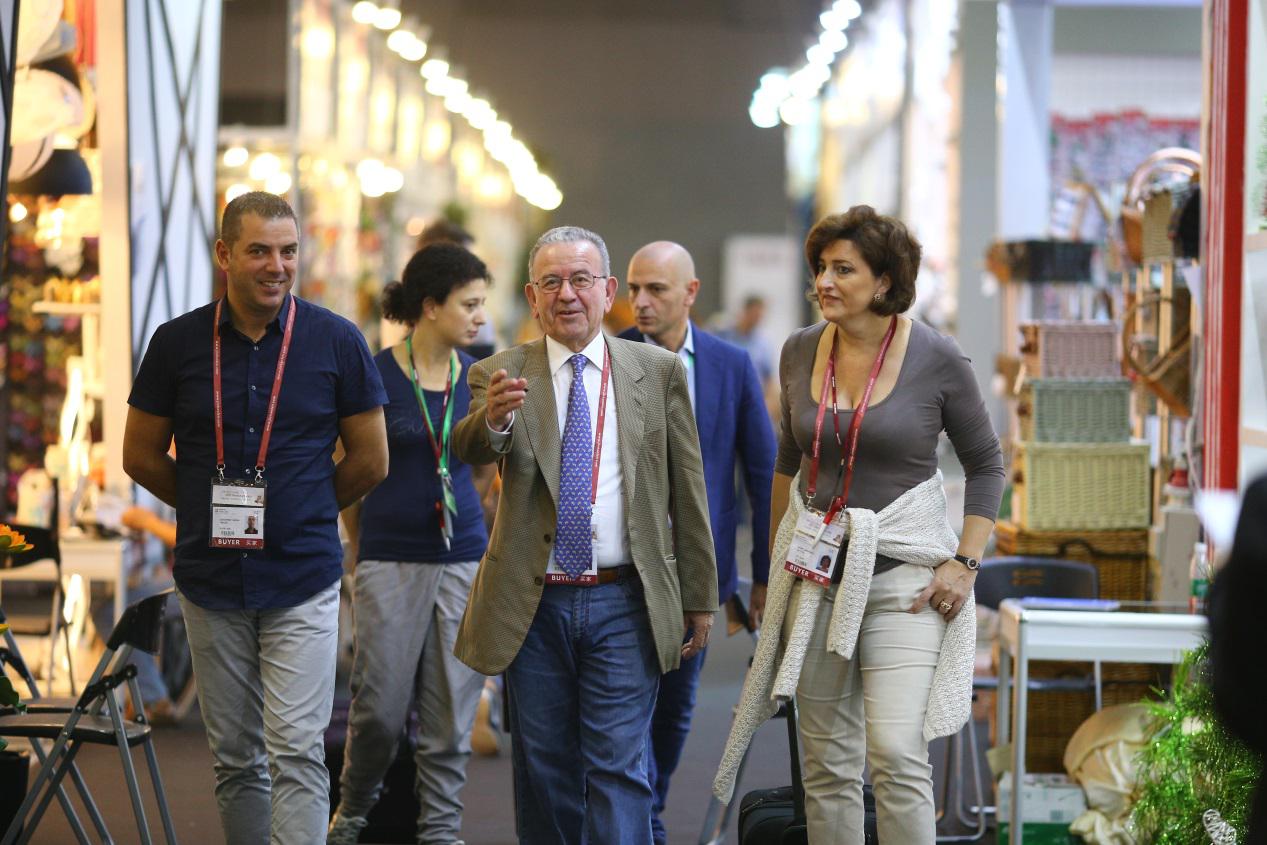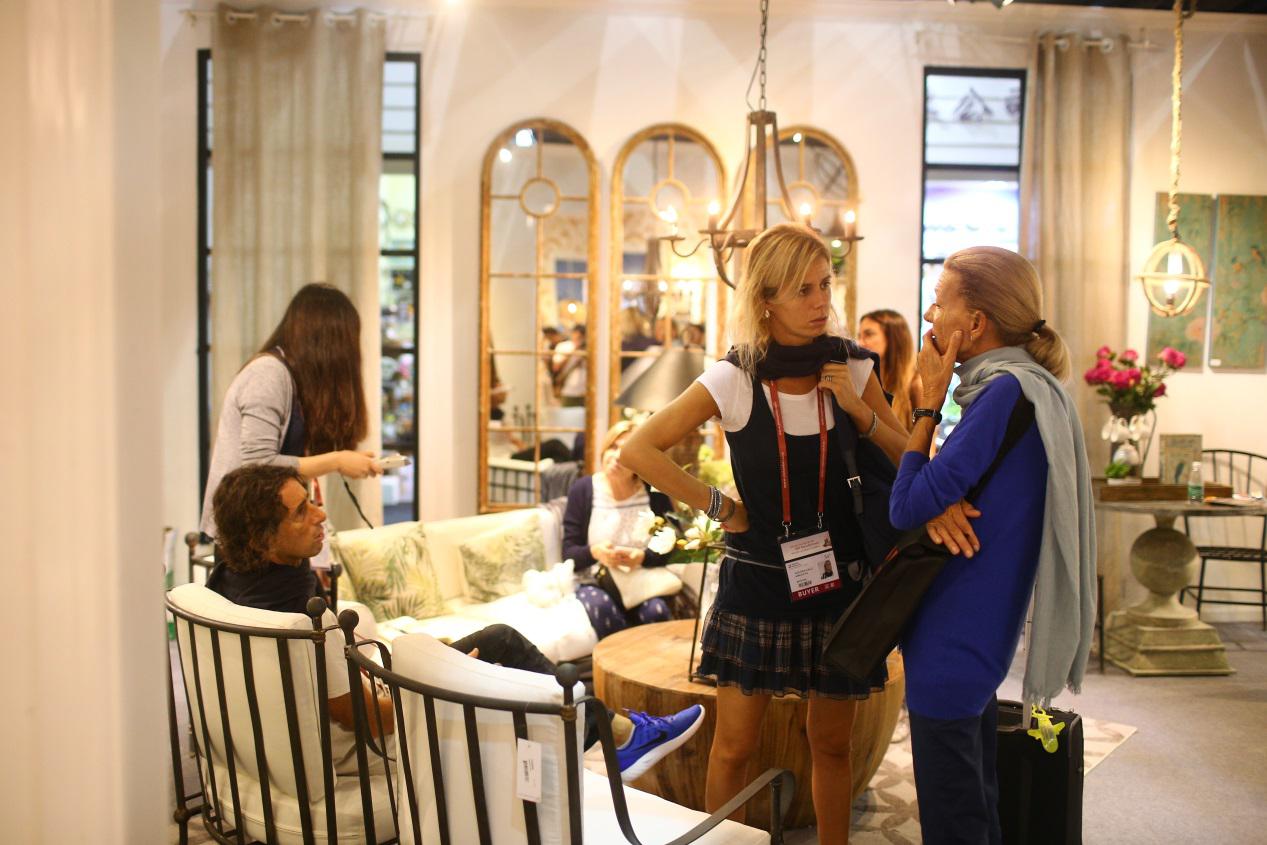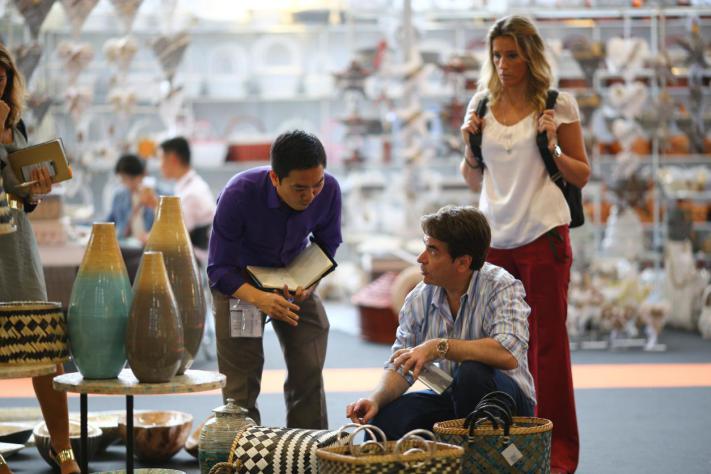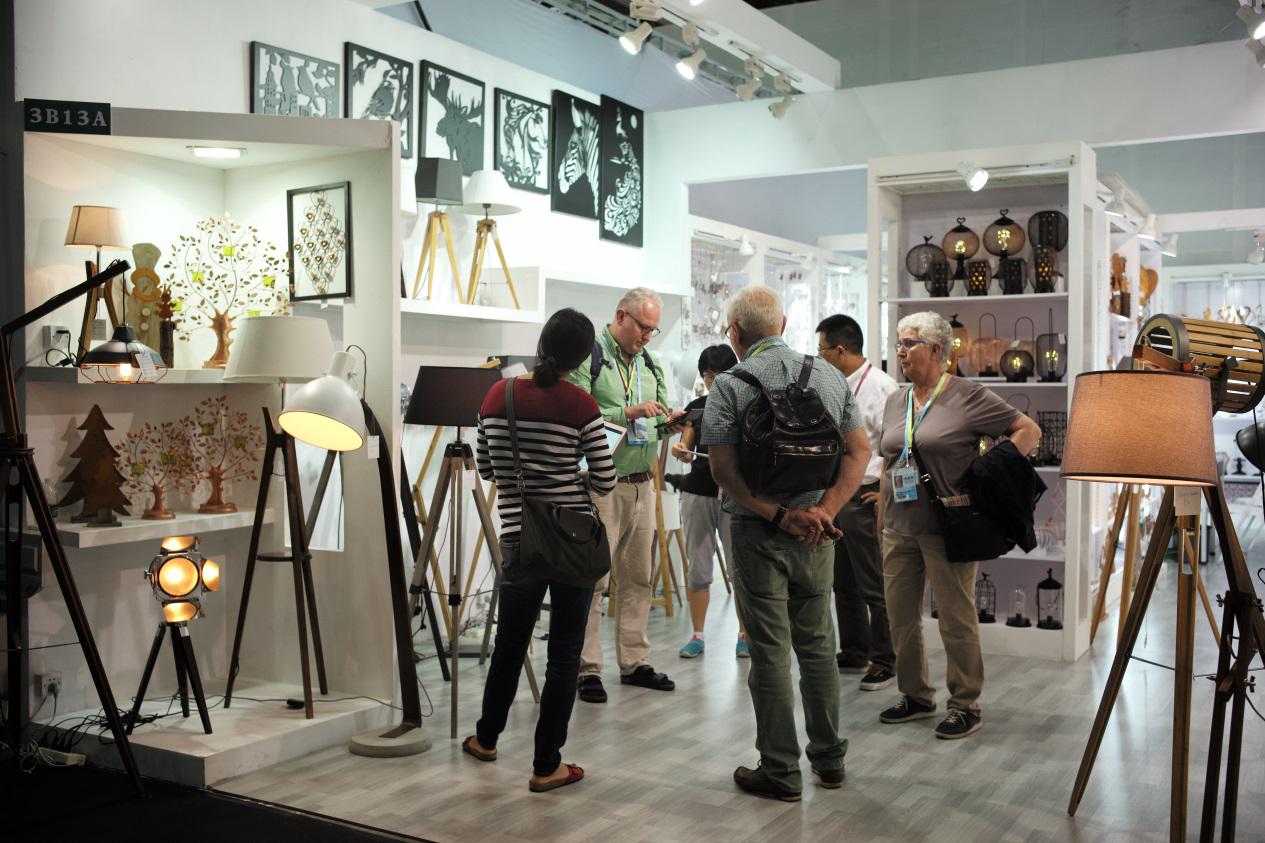 A specialized platform demonstrating higher level of strengths
Under the impact of the extreme weather of typhoon, buyers from some regions were held back from their trip schedule, but Jinhan Fair still recorded an increased number of buyers and transactions in the first two days. The Fair has become a must-go event on the calendar of many foreign buyers, reflecting its important role of an export trading platform. Quanzhou Nanyang Arts & Crafts Co., Ltd., which ranks No.1 in the resin gift industry for its export value of over a dozen billion US dollars, has signed letters of intents with buyers at the exhibition for transactions of over 3 million US dollars. Fuzhou Ivy-Deco Manufacturing Co., Ltd., one of the fastest growing enterprises in the home decoration industry, has received 20% more visitors compared to the last session and recorded intents for transactions of over 2 million US dollars at its booth.
The buying team from WALMART Canada has also left very high comments on the level of specialization of Jinhan Fair. They consider it as a specialized and efficient buying platform with so many lines of products that highly meet the demands of the European and American markets, and also a fair with a wide selection of categories, wonderful displays, good-quality exhibitors and excellent reception ability. Jinhan Fair is their first choice of place for sourcing home and gift items. They also wish to discover and develop more suppliers with high qualifications and proven strength here for long-term and in-depth partnership.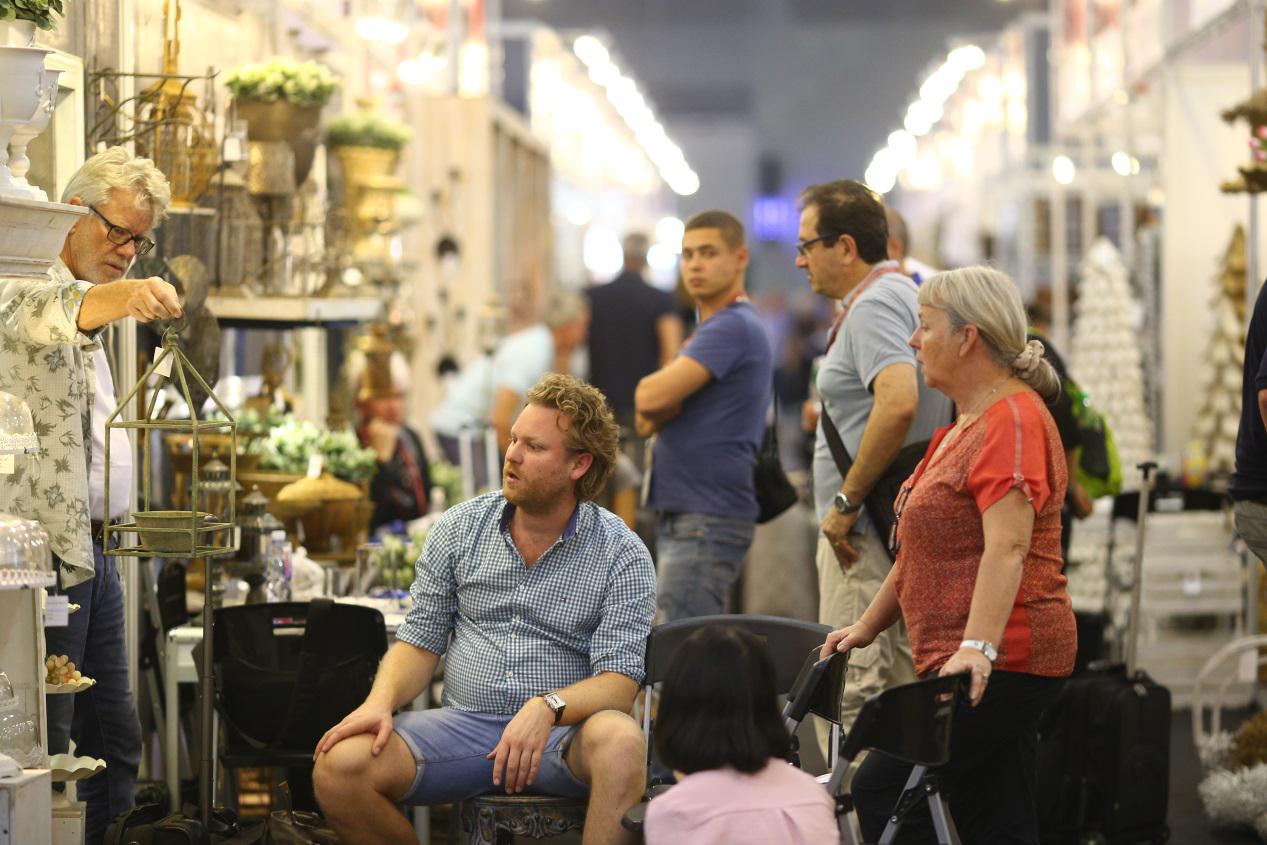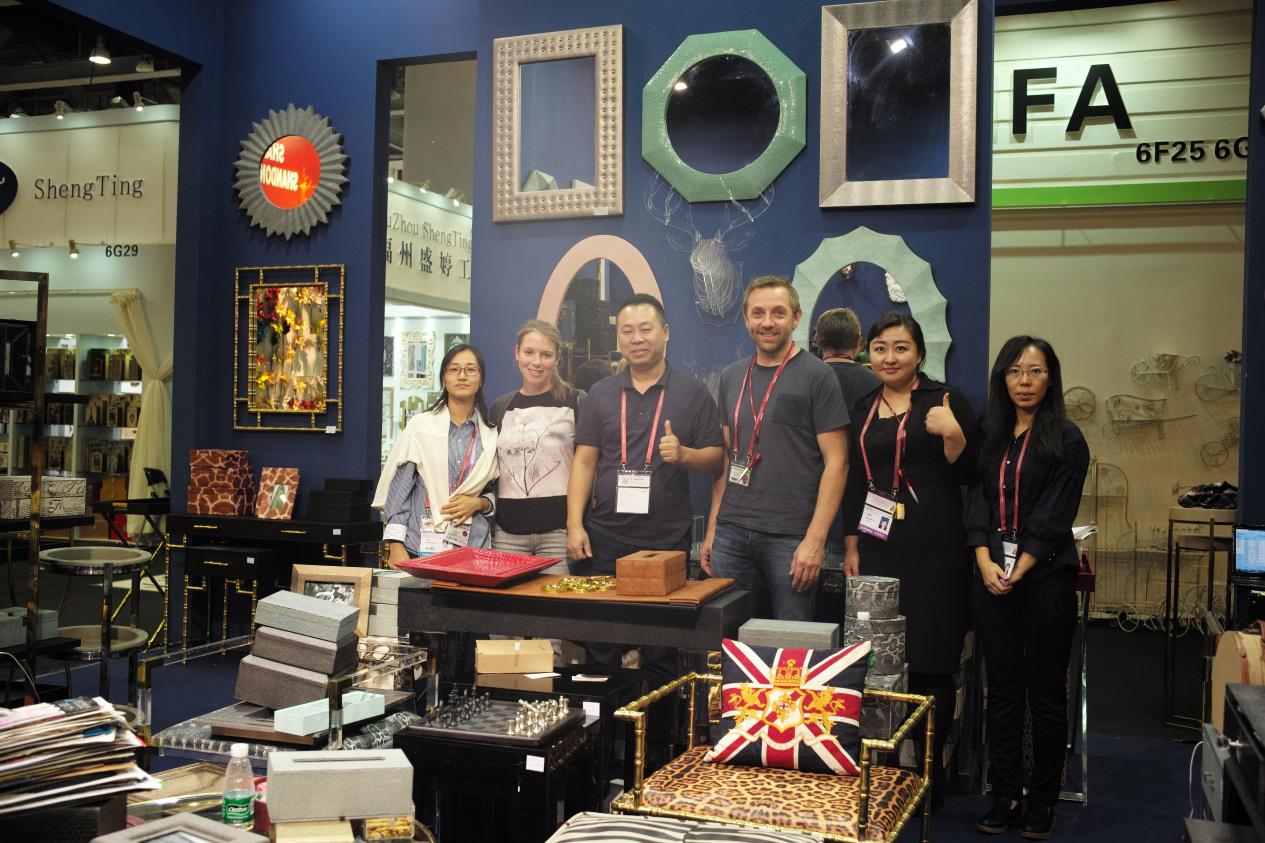 Determined to break through with innovations
In order to stand out from the more and more acute competition in the global market, exhibitors have tried by all means to attract the attention of buyers, including the exterior design of their booths, featured display windows and exhibits arrangement. Seeing so many innovative ways of exhibition and feeling the strong atmosphere for business talks, both the buyers and exhibitors are impressed by the charm of this top show while exploring their business opportunities and expanding their business network.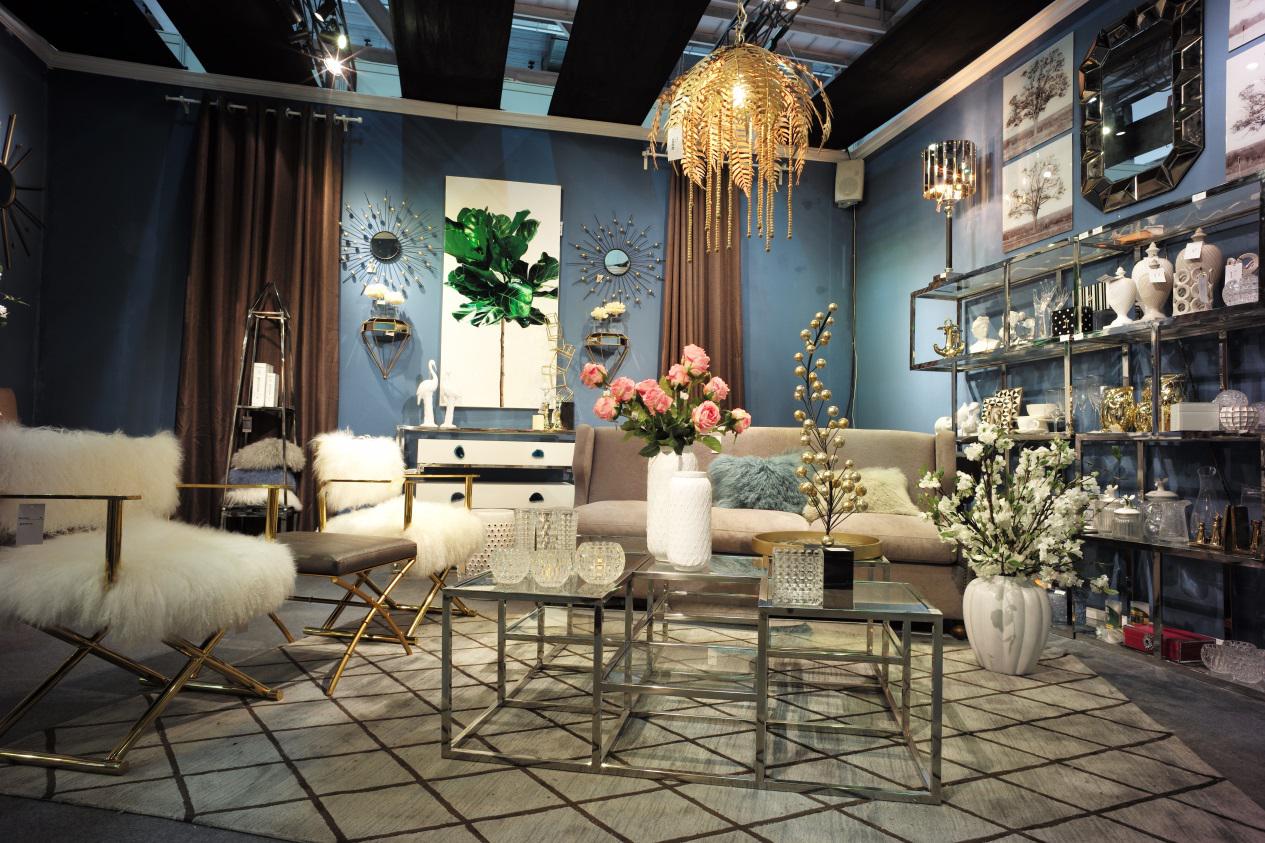 To cater to the future market demand changes, "variety", "price", "practicality" and "eco-friendly" are the keywords that are most mentioned by buyers this year. Mr. Denver, a wholesale from New York, U.S., says that the preference of his target group of consumers is shifting from the traditional American country style of antique finishing to the Ikea style of simplicity, modern design and practicality. Mr. Denver expects to discover products that are more diversified and more creative, so as to help him to win the market.
Meanwhile, in order to adapt to the changing market needs, meet the different preferences of consumers and capture more business opportunities for high-quality orders, home and gift foreign trade companies are also determined to realize innovations and improve their own products, services and competitiveness.
Breakthrough in materials.Anxi is famous in China as home of rattan and iron craftwork. In this exhibition, it can be found that some enterprises begin to change from using traditional materials such as rattan and iron or rattan and wood to using multiple materials such as a combination of rattan, iron cotton linen and ceramics. By using innovative materials, they not only meet the consumers' preference for combined materials, but also reduce their material costs and achieve price advantages.
Breakthrough in process and mass production.In the production of traditional handicrafts, such as acrylic or wooden craft products, the connection and assembly work is mainly done by hand. In recent years, some enterprises in Zhejiang Province has adopted the strategy for automation and mass production in the early product R&D and design stage, and the traditional manual work has been changed to automated machine work, hence saving a huge amount of labor cost.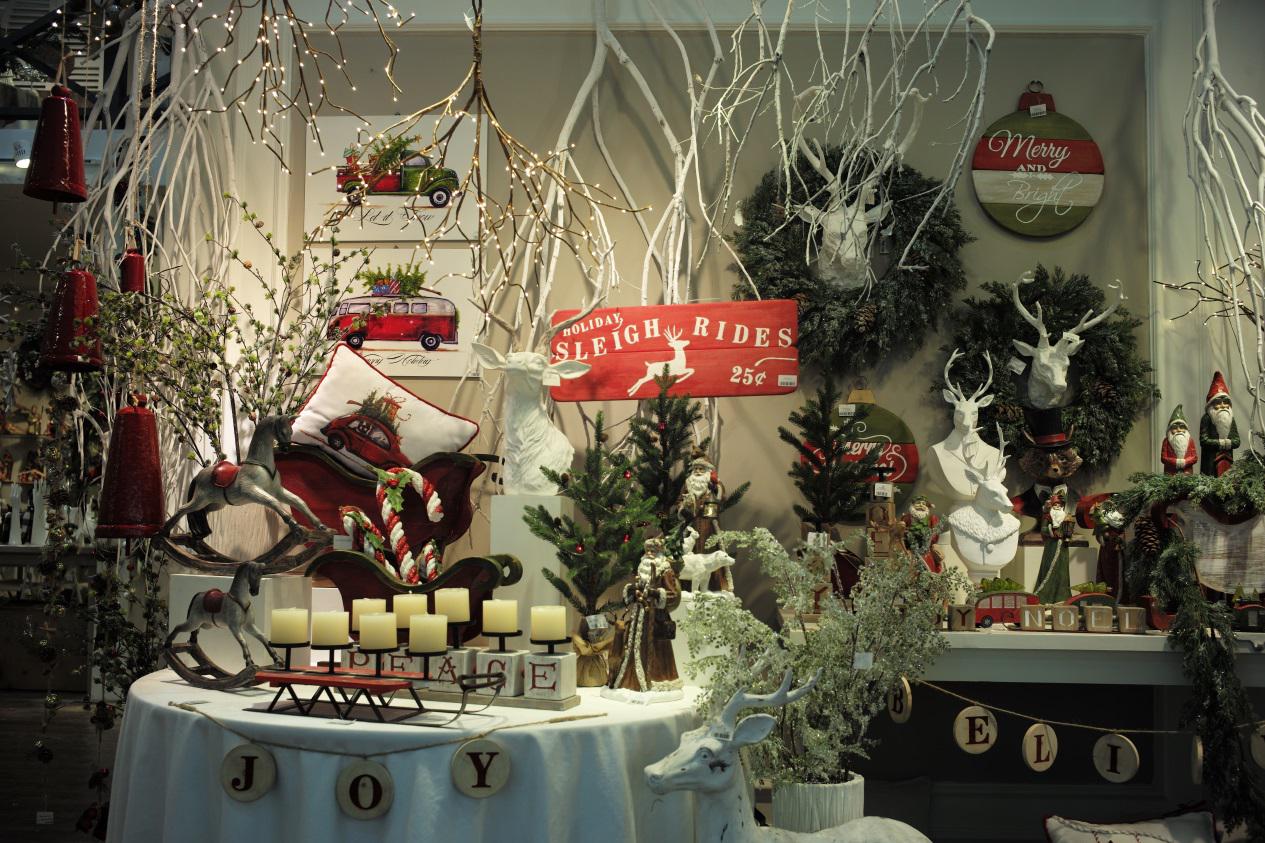 In addition to the change in the design and manufacturing process, some foreign trade enterprises of home products have also adopted the advanced international management process with an aim to improve their services. For example, they use CRM system to streamline their operation process, use data mining technology to control costs and develop designs, and use the shareholding model to mobilize the enthusiasm of the team.
In the face of the critical foreign trade situation and under the pressure of economic downturn, foreign trade enterprises are still proactive in coping with the difficulties and persistent in making breakthroughs to maintain their competitiveness. At the same time, the governments of the places where those manufacturers are based have also assigned their special teams to the Fair for interviews and surveys, for the purpose of understanding the difficulties of their enterprises and issuing a series of supporting policies in the future. The organizer of the exhibition will also further strengthen its efforts to promote this event, invite more professional buyers to come, and provide more updated market information for the enterprises. We believe, through our joint efforts, we can work together to promote the growth of the industry.
The meaning of craftsmanship covers both steadiness for accumulation and innovation for breakthrough. Jinhan Fair will continue to use its efforts to keep making innovations and bringing more trading opportunities for its exhibitors and buyers. The 35th Jinhan Fair for Home & Gifts will still be held in 2017 at the Poly World Trade Center Expo, Guangzhou. It will be definitely another great show to come!We look forward to seeing all of you next year!
The 49th Jinhan Fair
Jinhan Fair Online Exhibition