Determined and dedicated to be a new power in the global market of home goods: Grand opening of the 34th Jinhan Fair for Home & Gifts
2016.10.24
---
October 21st, the 34th Jinhan Fair for Home & Gifts ("Jinhan Fair") celebrated its grand opening at the Poly World Trade Expo in Guangzhou, China. As a destination of procurement for global home and gift product buyers, Jinhan Fair has been devoted itself to home and gifts export in the past 17 years and has again brought together the best home and gift items from all around the world for this session. Top global buyers are thronging to the venue of the exhibition that covers over 83,000 square meters for securing orders of the most trendy and cutting-edge products in preparation for the Christmas sales.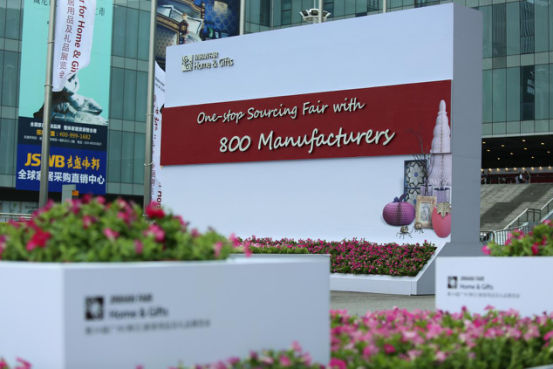 More than 800 trading companies from Fujian, Zhejiang, Guangdong and Shandong, which are well-known production bases in the home and gift industry, including Fujian Minhou Minxing, Fuzhou Yetong, Anxi Yingfa, Anxi Jufeng, Fuzhou Homeboard, Shenzhen D'Sily, Quanzhou Nanyang, Xiamen Hanka, Ningbo Kwung's, Shanghai Sincere, Zhejiang Risingsun, Zhejiang Wadou, Huangyan arts & crafts, and Zhejiang Leader, are well prepared to present dozens of thousands of their exclusive and unique trendy and fashionable home products, including home decoration, decorative furniture, outdoor and gardening series, textiles & homeware, kitchen & dining, seasonal decorations, fragrances & personal care, souvenirs & giftware, and toys & stationeries, satisfying all needs of the buyers in one stop.
It is worth to note that dozens of renowned enterprises from Zhongshan and Dongguan, lighting production bases and industry clusters in Guangdong are exhibiting their attractive and glamorous lighting products in the upgraded lighting zone at Mezzanine 2 and they have received so many thumbs-up from buyers.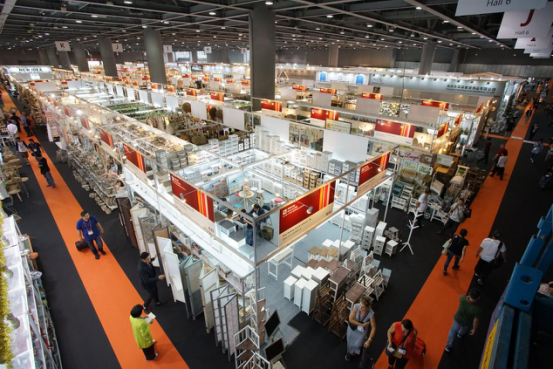 Leading the trend
Tropical elements such as monstera ceriman, cactus and succulents are eye-catching
Although the buying power of the European market becomes weaker and weaker in recent years, Jinhan Fair still sees an increasing buying power on its platform, thanks to the host's unremitted efforts in inviting overseas buyers. The increasing number of quality American and Oceanian buyers makes up for the missing number of European buyers. Ms. Yu, General Manager of Shanghai Hema Decoration, a well-known home textile enterprise, suggested that product development should not be oriented to winning low-price competition, but for making higher-quality and more diversified products. She gave an example of her clients in the U.S. who prefer products made of natural and eco-friendly materials and featuring careful and original designs.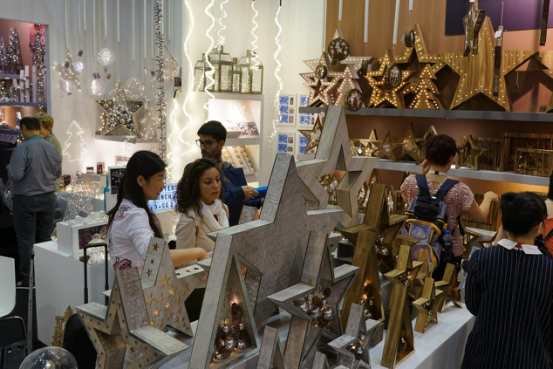 "Clients have preference for more natural things, so we are gradually changing from using synthetic materials in the past to using more natural materials today. However, the more natural the material is, the less likely it would be available for batch production. This makes it more difficult for us to apply the natural materials to our industry." Mr. Huang, General Manager of Ningbo Xiangxin, said that people would like to see more artistic and unique products providing a higher sense of value from the home and gift industry in the recent one to two years, such as those products with more handmade elements, but the market would still expect the enterprises to offer competitive price.
Determined to be a new power
Under double pressure from critical foreign trade situations and international competitions, we should seek for change and survival instead of waiting and doing nothing in difficulties.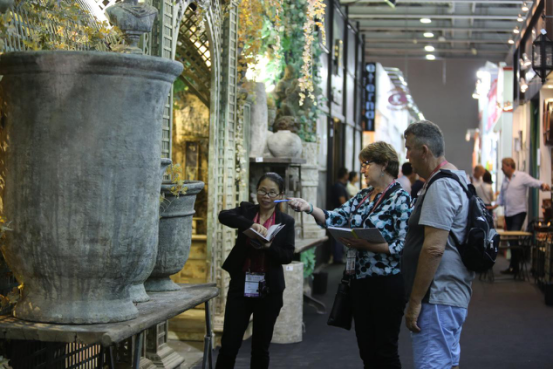 More than one enterprise has mentioned the trend that the production of home decorative products is shifting to the neighboring countries such as India and Vietnam. Relevant data show that the market shares of made-in-China labor intensive products in the U.S. and Japan have dropped by 1.1% and 1.7% respectively year-on-year, while the market shares of the same products made in some Southeast Asian countries have risen by 0.7% and 0.9% respectively. Mr. Liu, General Manager of Minqing Big Fortune, considered it necessary to pay attention to the dynamics of peers in Southeast Asia, whose competitiveness comes from low-price materials and low-cost labor. Mr. Liu suggested that Chinese enterprises must expand their businesses through multiple channels and design their products to show unique elements and avoid sameness and homogenization.
Some branded enterprises actively expand their business towards both the upstream and downstream of the industry chain despite the adverse situation. They enhance their influence in the upstream market through cooperation with the buyers, while enrich their own product lines by combining resources in the competitive regions in Southeast Asia.
More and more enterprises begin to attach importance to upgrading their services. Xiamen Hanka has completed the preliminary upgrade of its business system and all office systems, and the next step in plan is to further upgrade the coordination system of the development department and its product database, which upgrading work is now in progress. Hanka believes that, with the upgrading of these internal systems, its buyer services must be greatly improved, hence leading to a leap in its business volume.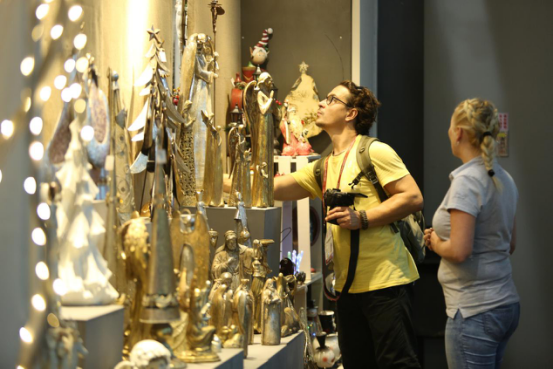 Retail tycoons are thronging to Jinhan Fair, the largest supply base camp in the world.
On its opening day, Jinhan Fair saw an apparently increasing number of buyers coming to the exhibition and contributing to the hot deals at the venue! Retail tycoons and professional buyers from all over the world show up at the Fair on schedule, including some of the top 250 retailers in the world, such as Hobby Lobby, T.J.Maxx and Micheals,from the U.S., as well as other retailers such as Three Hands and Coach House (retailers from the U.S.), Ocean State JOB LOT (an American chain of discount supermarkets), Jumbo (a hypermarket in Holland), B&M Retail (a leading retailer in the UK), Woolworth (an off-price retailer in Germany), Tuesday Morning (an off-price retailer of home goods and gifts in the U.S.), Lifetime Brands (a globally leading provider of decorative and fashionable home products), XXXLutz (a furniture store chain in Austria), ALBI (a well-known importer from Australia), just to name a few. All these brands not only dominate their local markets, but also enjoy great reputation in overseas markets.
Over the past 17 years, Jinhan Fair has become a base camp for global home product buyers to search for quality new items to optimize their supply chain system.
In the coming 6 days, more wonderful moments and events are to be expected!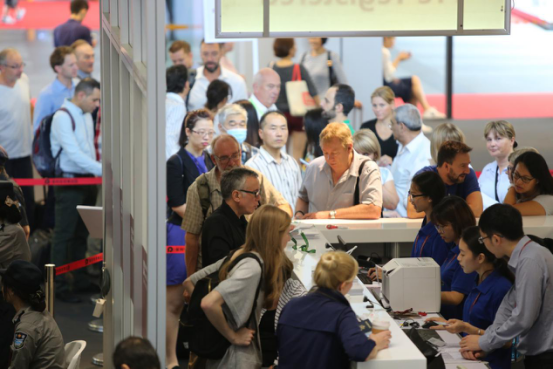 The 47th Jinhan Fair
Jinhan Fair Online Exhibition