Want More Color in Your Home? Here's How to Get Started
2016.09.13
---
Color can help us have fun in serious spaces, lift us when things are feeling drab and produce a little giggle when we need it. Most of all, color lets us express ourselves and set a desired mood. Here are 10 helpful designer tips for bringing a little color into your life.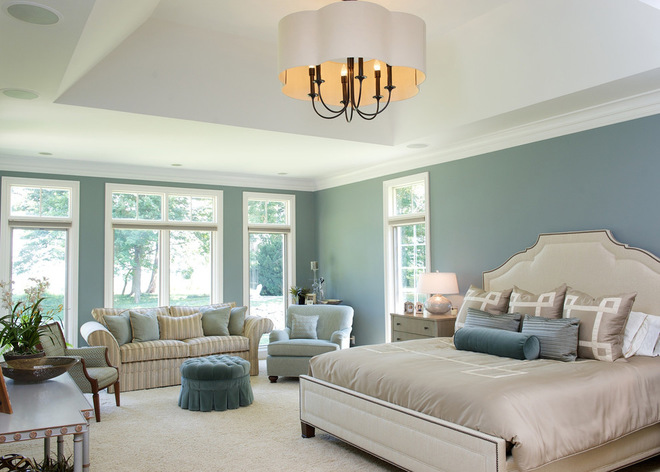 1. Keep it cool.
When using color in a large space, tone it down to achieve a calming effect. While bold colors can add energy, working with soft, muted colors in restful spaces elicits a feeling of serenity.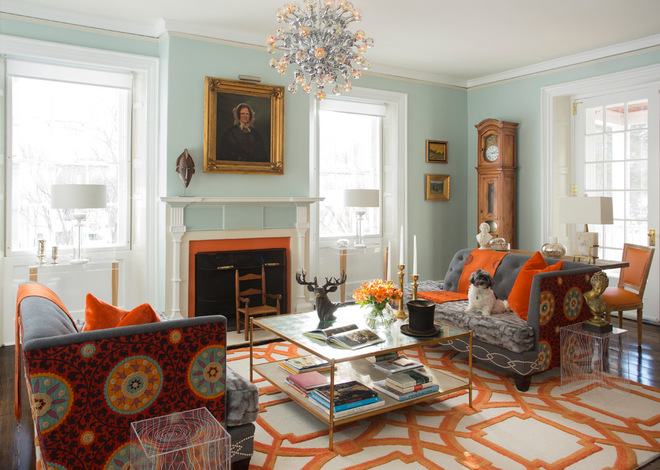 2. Create a focal point.
Using colors and patterns together is powerful and eye-catching. It allows that one special room to stand out from the rest of your home and become a focal point. Mix different sizes of patterns with bright colors for an even more dramatic effect.
3. Choose a color you can live with.
When using color in your home on items besides walls and accessories, make sure that it's one you can live with for some time. Tile and millwork are pretty permanent, so it's best not to base their colors on trends that may pass in a year or two.
4. Start small.
It's only natural when moving away from grays and beiges to feel lost and unsure of where to begin. Start with colorful accessories so that you aren't married to a particular hue. For example, a colored area rug can set a mood without breaking the bank, and you can even change it seasonally.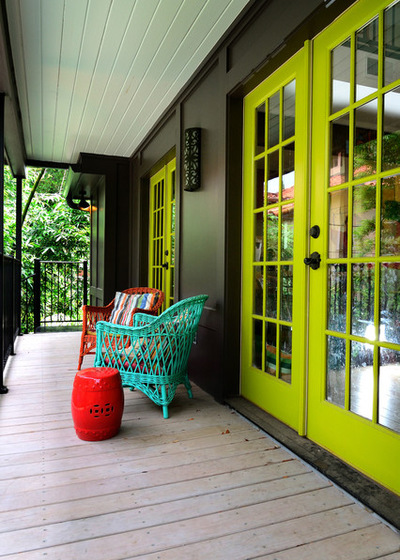 5. Don't think you have to be matchy-matchy.
Sometimes breaking rules can bring surprisingly good results when it comes to design. Utilize colors that aren't related to each other to create a free-flowing yet modern space. Mix vibrant shades with a grounding one to add playfulness in any space.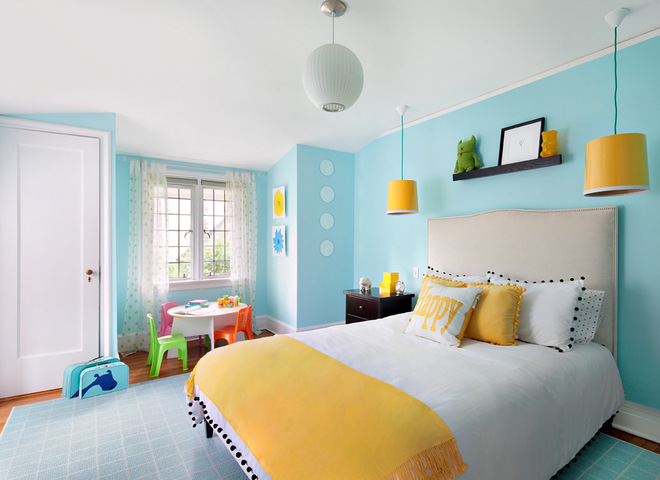 6. Designate a main color for a child's bedroom.
Kids often want to paint their entire room in a favorite vivid shade. Splash it not only on the walls and floor but also in the accessories to brighten up every inch of the room. But don't be afraid to add little accents, such as the yellow touches in this bedroom, to break it up just a bit.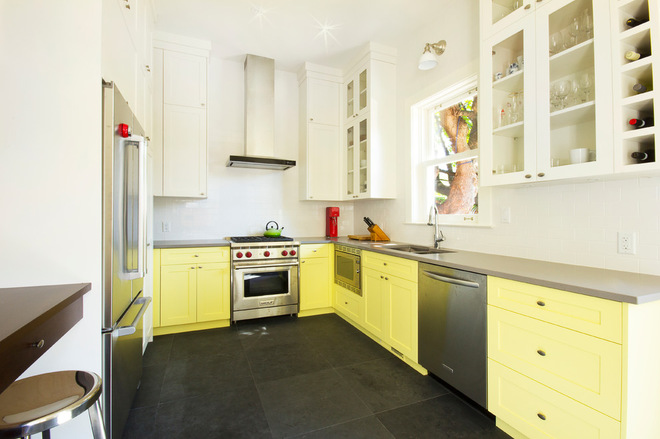 7. Limit competition.
When going with a bold shade, keeping the other colors to a minimum can be a good idea. Stick with neutrals on everything else to create a big effect without making the space look too cluttered or busy. This yellow kitchen cabinetry is a great example.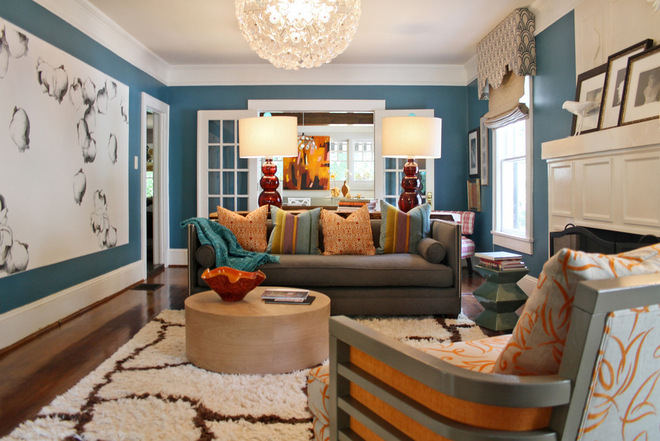 8. Let opposites attract.
Colors that are on the opposite side of the color wheel can bring lots of fun to a space. They create an unexpected quality that adds character and interest. The blue and orange shades in this living room represent colder and warmer tones — and when combined, the temperature is just right.
9. Use color to brighten up the space.
Stark white rooms may look beautiful and calming, but the reality is that we need some fun in our everyday lives. Bursts of color will make a white room feel much more alive and active. Even in a minimalist white space, a dose of color, such as these dining room chairs, won't detract from a modern, clean look.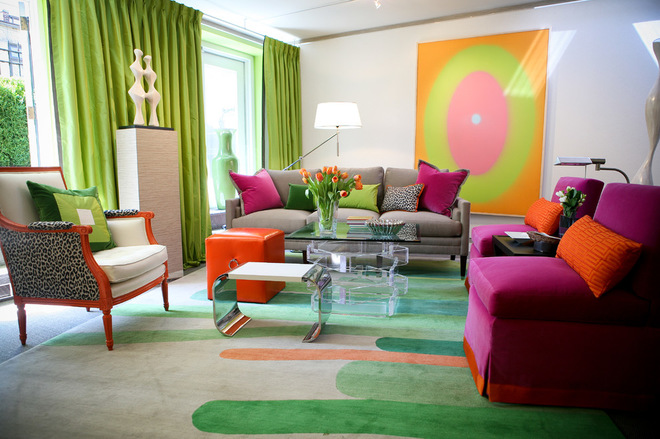 10. Follow function without being beholden to it.
Determine the function of the room before selecting the colors. A game room, for example, will lean toward a different scheme from a formal living room. Understanding the function will limit color palettes and narrow down choices. At the same time, don't be afraid to go bold wherever you want, provided a bold color choice is a clear reflection of your personality.
Source from: www.houzz.com/ideabooks/69218440/list/want-more-color-in-your-home-heres-how-to-get-started
The 49th Jinhan Fair
Jinhan Fair Online Exhibition