How to Capture Trends
2016.07.19
---
Interior design trends are evolving faster than ever before thanks to the increasingly connected world we live in. Influences are often unpredictable and come from just about anywhere.
For instance, recently improved relations between Cuba and the United States have triggered an interest in vibrant colors, and forms and finishes reminiscent of Spanish design during Spain's colonial period.
Meanwhile, the uncertainty that always seizes consumers during an election year has formed an increasing demand for clean, minimal looks. Most notably, white has been a resurgent color choice this year because of the calm it inspires.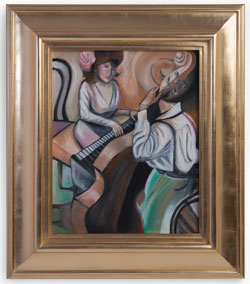 Identifying such divergent trends isn't easy. It takes an absence of personal bias and comprehensive vision to pick up on trending colors and designs. Just as importantly, it requires exposure to many different product lines at once.
"We have many inspirational, fashion-forward showrooms on the cutting edge of product development, " said Lee Hershberg, Vice President of Home Décor, International Market Centers. "The Christopher Guy showroom comes to mind, along with other suppliers like Four Hands, Global Views, Phillips Collection, Currey & Company and Kravet. Multi-line rep showrooms at Las Vegas Market, such as LMS Design Group and Codarus, make it easy to scout for trends across dozens of manufacturing lines."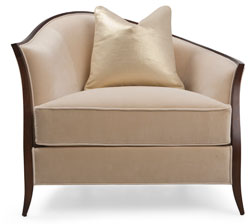 Jon Spurlock, Director of Visual Merchandising for Christopher Guy, is expecting the demand for clean simplicity to grow through the rest of the year and into 2017. One look in particular encapsulates the movement.
"We have a new dry finish called A La Natural that we introduced in Milan and was hugely popular there because you can see into the grain," said Spurlock. "It's sort of like a brushed, washed wood with a clear finish."
Currey & Company's Bethanne Matari is seeing the same tendency toward simplicity based on what has sold well for the company so far this year. She said its three top-selling lamps feature varying shades of cool neutral grays.
"I think that brass and gold have been huge for the past few years, so it is time for grays, silvers and chromes," said Matari. "It's all a cycle. Metallic silvers were very big on the Spring 2016 runways. You see it everywhere in accessories."
More trends will emerge this year, of course. But identifying them will be even more challenging than ever given what consumers are doing with their furniture and decor.
Currey Even"'Eclecticism' gets tossed around a lot, but even in our showroom we see people putting our A La Natural finish with black lacquer and gold, all for the same space," said Spurlock. "People want what they want."
But people also like some guidance from the designers and retailers they work with. Trend spotting is no less relevant now than it was before eclecticism became a thing in American homes.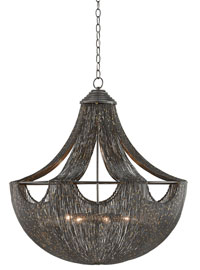 "Visit familiar showrooms and brands, of course, but allow yourself enough time to explore new showrooms and resources," suggested Hershberg. "You'll never know what you'll see."
Source: HOME ACCENTS
The 47th Jinhan Fair
Jinhan Fair Online Exhibition