These Are the Best And Worst Colors To Paint Your Kitchen
2016.07.04
---
Your kitchen is the heart of your home, so it only makes sense that it should be beautifully designed. But according to a new report by the design experts at Zillow Digs, paint color can impact the price a house sells for — and you might want to stay away from white.
Although it seems like white kitchens have been popping up everywhere from glossy magazines to our favorite blogs, this trend might not be as popular as you thought. Buyers who have busy lifestyles can be turned off by the idea of having to keep a bright white kitchen clean.
The report, which looked at about 50,000 sold homes across the country, found that yellow kitchens, including cream and wheat yellow hues, sold for the highest amount — nearly $1,360 above expected values. Meanwhile, those with white kitchens sold for $1,400 less than their yellow counterparts.
This news is certainly surprising, but we're loving the retro vibe yellow can bring to a kitchen.
Other popular colors included earthy tones like sage green or dove gray while potential homeowners were not a fan of homes with dark walls such as gray or terracotta. Of course, everyone has different tastes, and we think this beauty makes the case for adding bold color to your kitchen: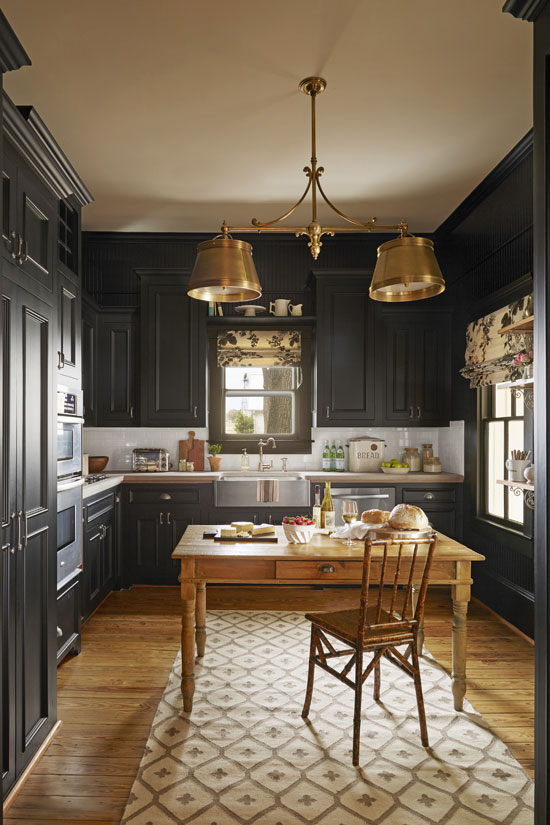 From: Country Living
The 47th Jinhan Fair
Jinhan Fair Online Exhibition