J.C. Penney Seeks Approval for Big Plano Office and Retail Complex at Legacy
2016.03.14
---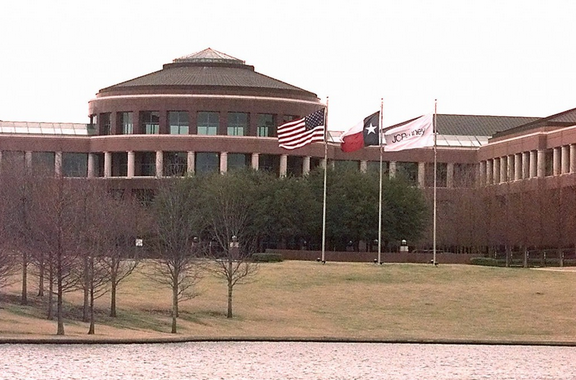 J.C. Penney is downsizing its Plano headquarters on Legacy Drive and wants to sell the existing buildings and almost 40 surrounding acres. It is seeking to have the land zoned for office and retail space to up the attraction for potential buyers. (File photo/Staff)
J.C. Penney is seeking permission to build more than a half dozen office buildings and retail space around its longtime Plano headquarters. But don't expect the department store chain to move into the new buildings.
Penney is downsizing its more than 20-year-old offices and wants to sell the existing buildings and almost 40 surrounding acres. To get the most for its surplus property, Penney is asking the city of Plano for zoning that would allow the vacant land along Legacy Drive to be used for office and retail space. Lawns and a small pond occupy the land now; the pond would stay.
The zoning request seeks approval to build the same kind of commercial development that's underway next door at the $2 billion Legacy West complex. The campus could accommodate more than 1 million square feet of office and retail space with parking garages.
Rezoning Penney's land along Legacy Drive is part of the plan to market the property to potential buyers.
"The zoning would allow additional building density similar to surrounding development, and makes the land potentially available to serve the growing needs of businesses and residents in the area," Penney spokesman Joey Thomas said.
Penney earlier this year hired commercial real estate firm CBRE to sell its 1.8 million-square-foot office headquarters and surrounding land. The retailer will consolidate in part of the existing buildings.
Penney's campus is across the street from Toyota's new North American headquarters, which is under construction.
With some development sites in Legacy business park selling for more than $50 per square foot, Penney's land is a big attraction. Getting the property approved for an office and retail campus just sweetens the deal.
"What Penney is doing is carving up what was essentially a giant land bank," said Barry Hand with architect Gensler, which designed the Legacy West urban village mixed-use project under construction to the east of Penney's property.
"Back when it was built, it was in the middle of nowhere," Hand said.
When Penney purchased 429 acres for its headquarters in 1987, the Dallas North Tollway wasn't built in West Plano and the surrounding acreage was farmland.
With the construction of Legacy West, the area is now one of the fastest-growing urban centers in the country. And more than 15,000 new jobs are on the way.
The Penney development plan also includes about 9 acres at the northwest corner of Legacy Drive and Communications Parkway, where developer Fehmi Karahan plans to build a hotel tower, retail space and a new banking center for JP Morgan Chase.
Karahan headed the development joint venture that two years ago bought 240 acres from Penney at the southwest corner of the tollway and State Highway 121. All but about 20 acres of that property has now been sold for construction of the Legacy West project.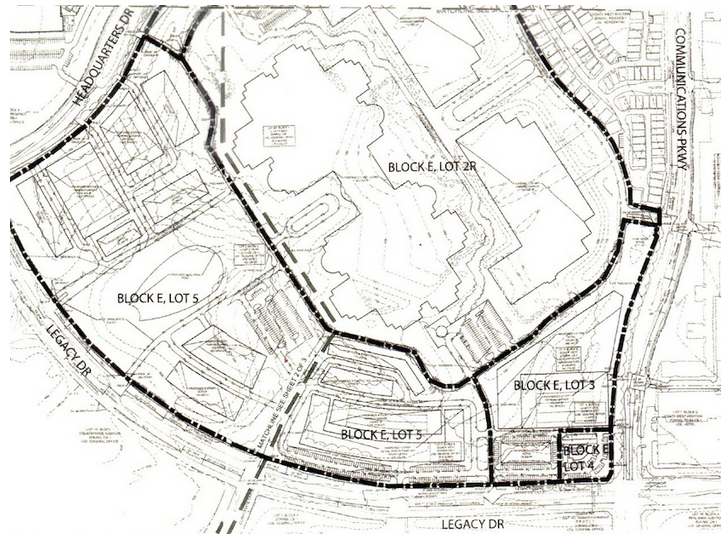 Source:http://bizbeatblog.dallasnews.com/2016/03/penney-seeks-approvals-for-big-plano-office-and-retail-complex-at-legacy.html/
The 33rd Jinhan Fair for Home & Gifts
21-27. 04. 2016
Online Registration available at
The 48th Jinhan Fair
Jinhan Fair Online Exhibition