Six Great Ideas for Wall Displays
2016.03.14
---
Minimalists look away now - there's nothing more homely than an artfully curated wall display.
The artfully curated cluttered wall has been around for hundreds of years. Think of the majestic staircases of stately homes winding their way up around walls groaning from the weight of numerous portraits - when it comes to hanging pictures on walls, often traditional British style has decreed that there are no limits.
Yet to truly pull the look off takes a forensic dedication and years of accumalating cherished art and portraits. For the cunning householder there are ways to cheat the look with made up kits of templates and frames, but the end result won't quite have the same authentic whiff of nostalgia. We've compiled six ideas as to how to achieve an artfully considered wall display...
Meet the ancestors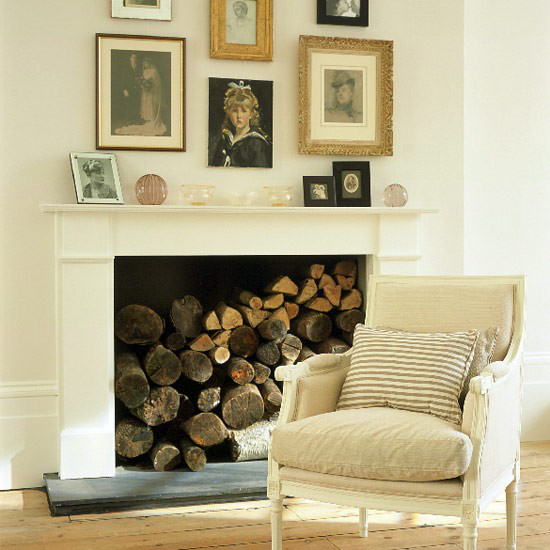 Dedicate a wall display to portaits of the family and relatives in a tribute to your roots. Contemporary family photos and portraits from the past combine for a wall illustrating treasured memories.
Spice of life
Add variety to wall displays - ornate mirrors, taxidermy (if you're so inclined) and hunting trophies can be displayed alongside prints and portraits for a diverse look. Experiment with frames of different sizes and materials.
Rock on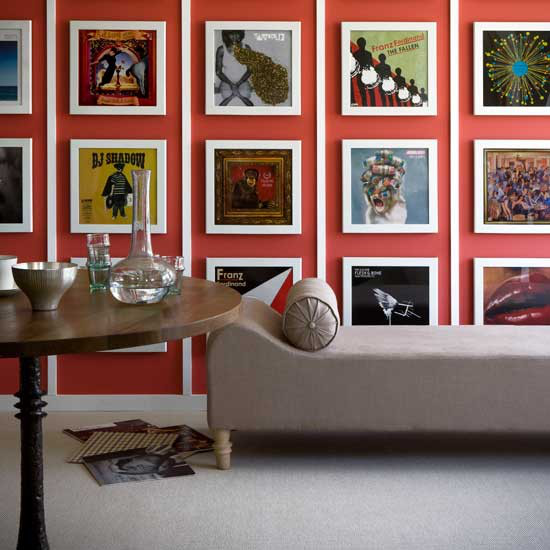 If you haven't decided to jump on the vinyl revival band wagon you may still have a few old records knocking around. Why not display these as art? There are plenty of frames available for records enabling you to make a fabulous wall tribute to all your rock gods.
Who is the fairest?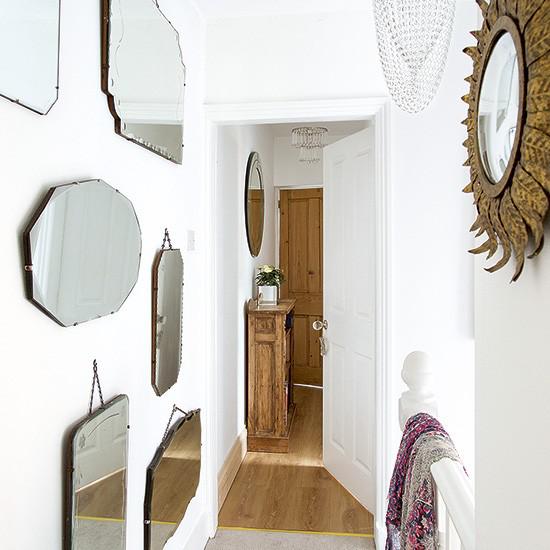 Take a leaf out of Louis XIV's book and create a mirror display wall. You'll increase the sense of light in your home and you'll never leave the house with lipstick on your teeth again. Combine frameless and ornate framed mirrors for added variety.
On the ledge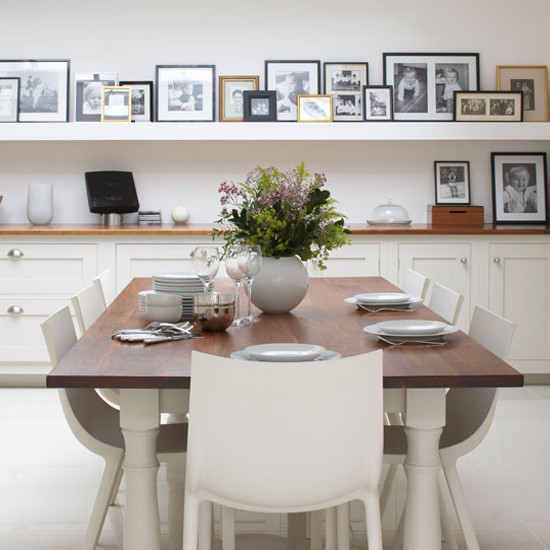 Photo shelves show no sign of waning in popularity and are widely available from many retailers. Overlap and stagger displays for added interest.
Upstairs downstairs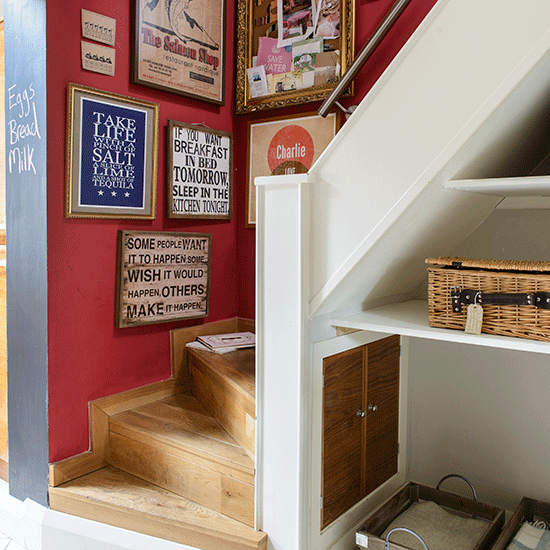 Sometimes overlooked, the staircase is ideal for wall displays heaving with variety - whether it's quirky prints or family portraits you've chosen to hang. Try anchoring a line up the stairs with larger frames and surrounding these with smaller pictures.
Source from: Homes & Gardens
http://www.housetohome.co.uk/hallway/articles/six-great-ideas-for-wall-displays_534208.html
The 33rd Jinhan Fair for Home & Gifts
21-27. 04. 2016
Online Registration available at
The 49th Jinhan Fair
Jinhan Fair Online Exhibition