12 Christmas Decorating Ideas Designers Swear By
2015.12.11
---
When it comes to Christmas decorations, it's easy to go a little overzealous. But if anyone knows how to keep things classy during the holiday season, it's the 12 designers we chatted with here.
"Let your décor dictate your holiday palette," designer Tobi Fairley reminds us. "No matter how gorgeous your holiday items are, if they are competing with your room instead of complementing it, the effect will be lost."
Read on for more expert advice on how to keep your home festive and elegant at the same time.
Keep It Simple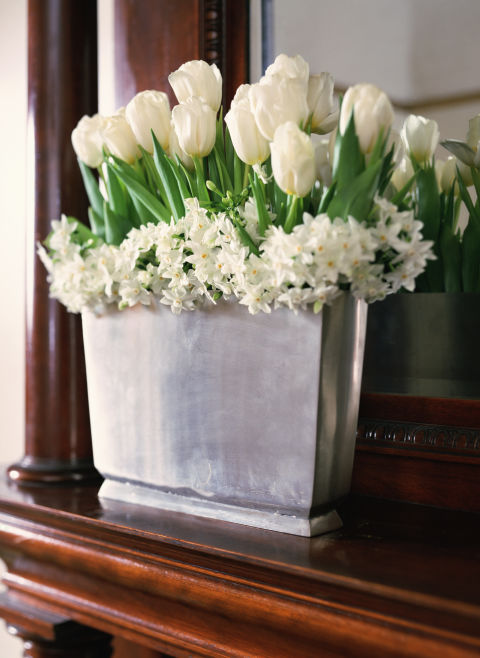 "I keep decorating for the holidays simple. I fill the house with potted paperwhites and potted white amaryllis. I scatter votives all around. I also put wreaths on the doors made out of evergreen and bay leaves, and drape the banisters and mantles with swags of the same."
- Mark D. Sikes
Focus On The Table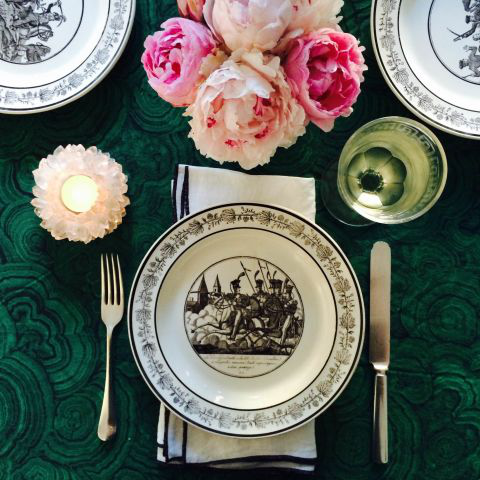 "Decorate the dining room table. Rather than the traditional red and green, try something new like a fabric in malachite and hot pink peonies. Layer in black and white for a graphic pop. The plates [here] are antique French."
- Grant Gibson
Go Natural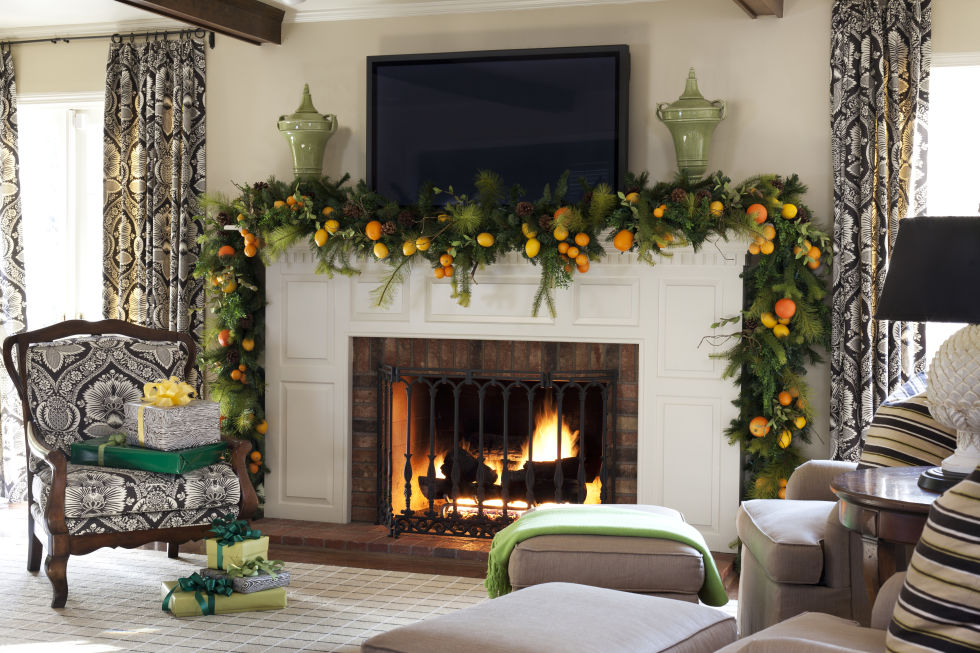 "Use fresh evergreen boughs, garlands, and wreaths combined with in-season citrus like lemons, tangerines, and oranges. It will give your home a beautiful natural look, and it smells heavenly!"
- Tobi Fairley
Create A Living Runner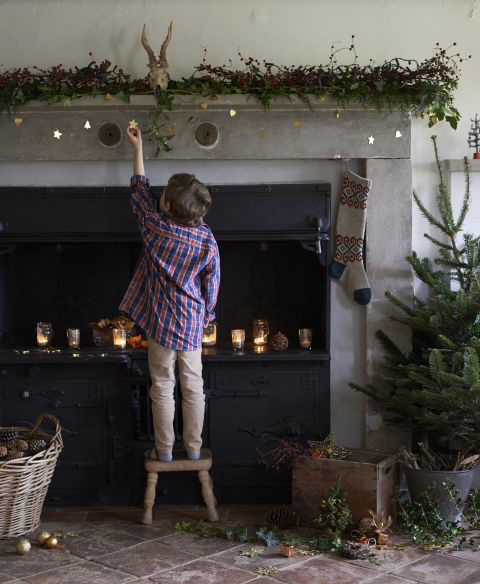 "There's nothing prettier than pairing fresh greens — whether boxwood or pine — with mercury candle votives and white lights.
Try interspersing the trio across your mantle or as a runner come to life along your dining room table: it's a holiday look you'll never get tired of!"
- Susanna Salk
Use Scent As Decor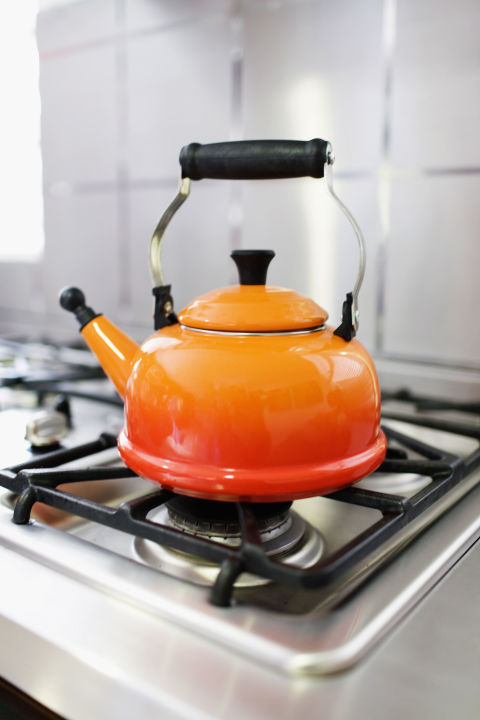 
"As soon as Thanksgiving is over, I keep a kettle on the stove with water, a sliced orange and cloves. I turn it on low heat whenever I'm home so my entire apartment smells like Christmas to me!"
- Lindsey Harper
Stage A Holiday 'Shelfie'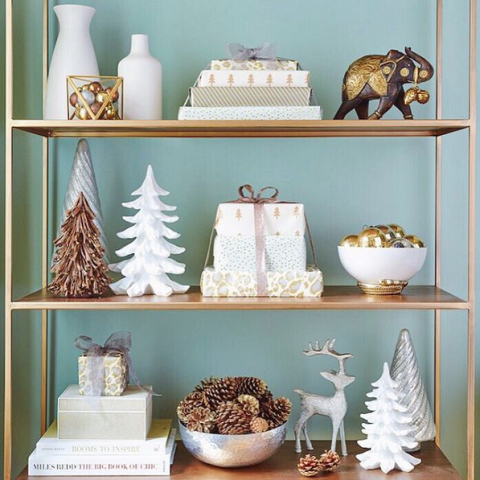 "Use your bookshelves as an opportunity to inject a bit of holiday flair. Mix in bowls of ornaments, tabletop trees and other holiday accents into your bookshelves for the ultimate holiday "shelfie," as shown here in my Instagram."
- Nicole Gibbons
Go For The Gold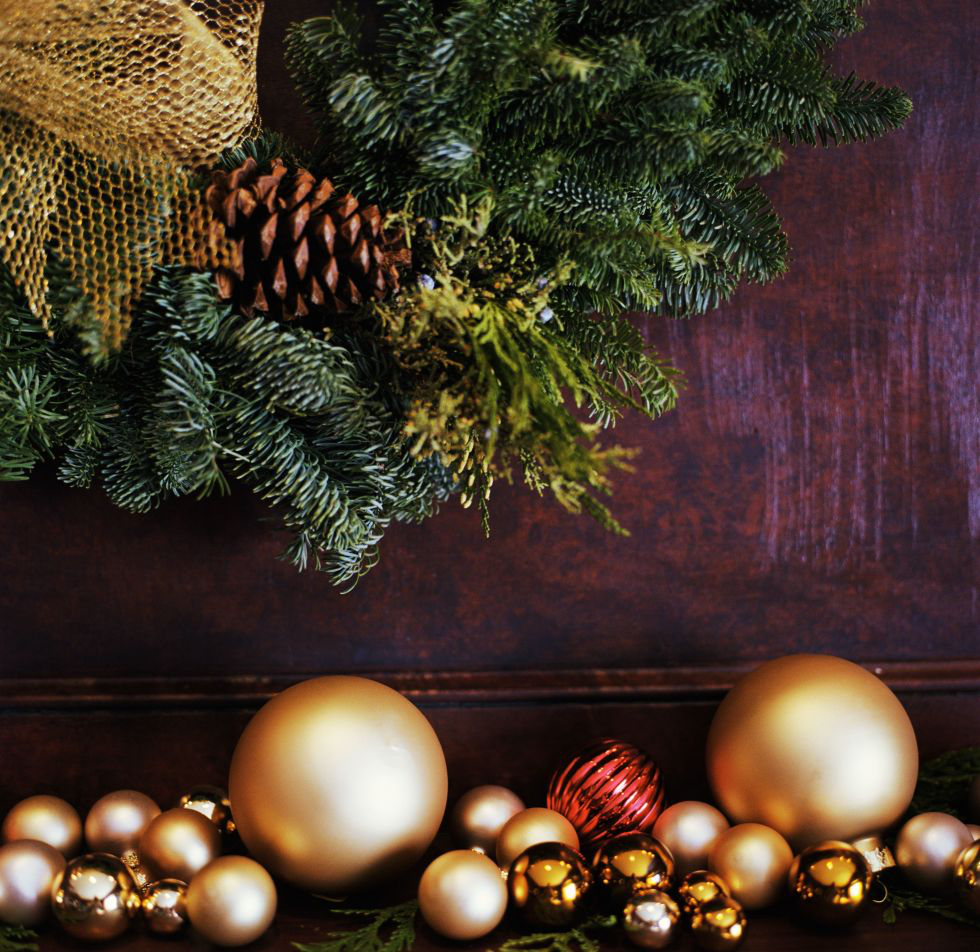 "For holiday decorating, I love incorporating natural elements, lights (candles or simple Christmas lights) and a little gold (be it in the ribbons, ornaments or objects). Magnolia leaves are always a favorite of mine, especially in wreaths strewn with beautiful gold ribbon. These make for an elegant statement on any door and you can add some great glass pieces or ornaments to really make it gleam."
- Sara Story Design
Think In Threes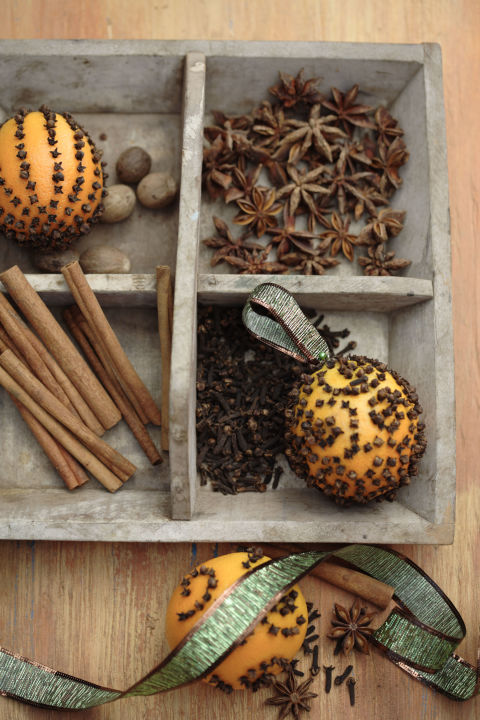 "Christmas means three things to me: paperwhites, citrus, and magnolia. I go to the flower market (or the backyard) and cut magnolia and place it on mantles. I intersperse lemons or clementines (sometimes studded with cloves), and paperwhites — either the individual bulb — or just mossy pots of 6 bulbs. The smell of the combination is wonderful."
- Miles Redd
Give It A Little Quirk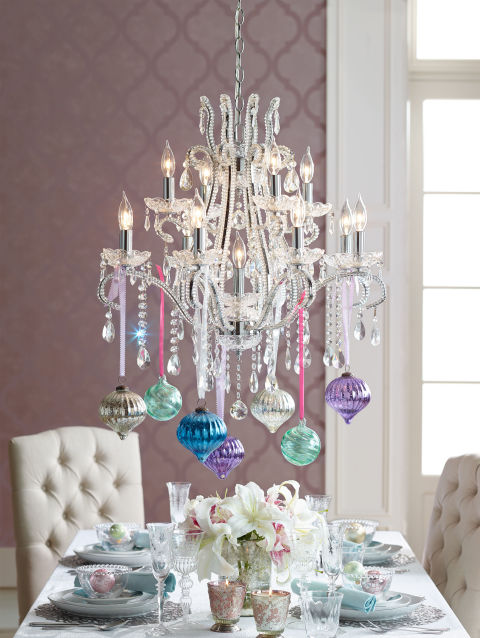 "With Christmas decorating you have to give it a little quirk... a little personality. One thing I do which always stirs conversation is hanging ornaments from my chandeliers. It's easy to do and adds some great color to the room."
- Summer Thornton
Make It Magical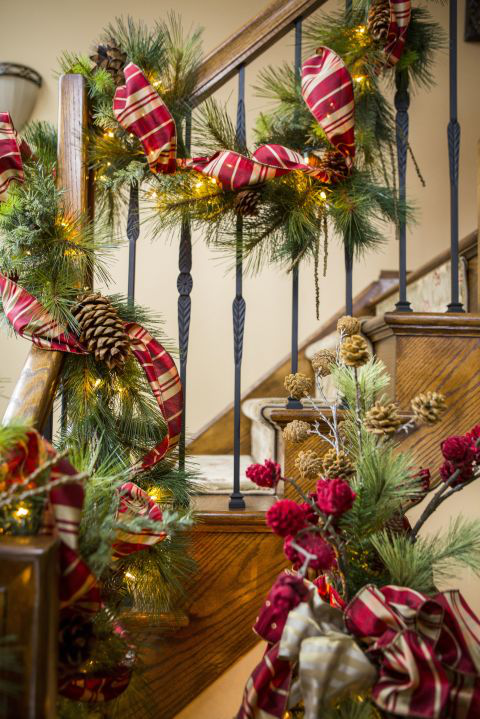 "Years ago in Taos I picked up a big vintage brass and leather sleigh bell horse harness that I hang on my front door wrapped in evergreens and lights. I do the same on staircase, wrapping evergreens and leather straps in those tiny strings of lights that you never have to plug in. The light's so much more magical when it floats."
- Windsor Smith
Integrate Fresh Flowers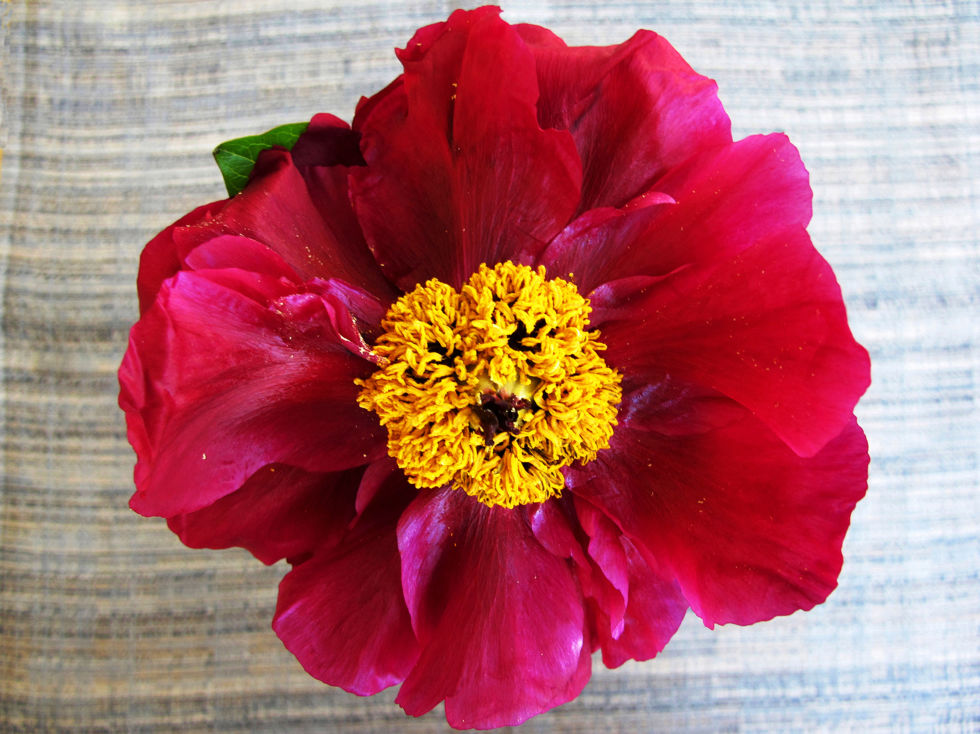 "I love to integrate fresh flowers with more traditional Christmas decorations. Peonies suddenly come back around this time of year and deep red or white peonies mixed in with evergreen and sparkly ornaments just looks beautiful!"
- Alexandra Kaehler
Make It Last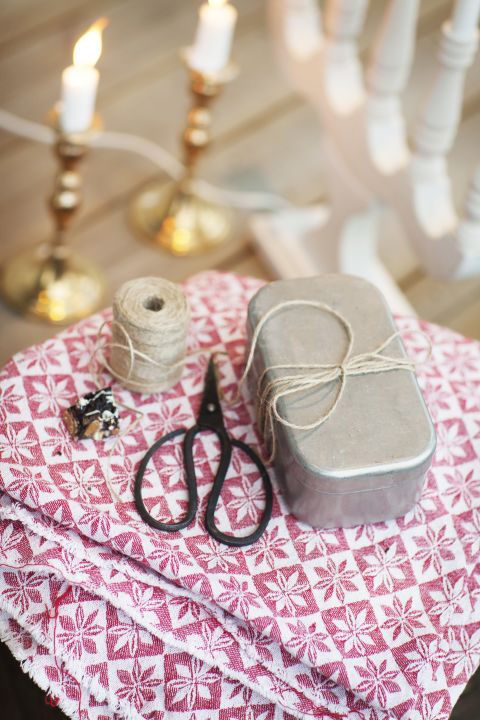 "We always save leftover fabric scraps and love to have custom wreaths made out of them. There are many amazing vendors on Etsy that will make them for you and they last year after year."
- Suysel & Anne, Tilton Fenwick Designers
Souce: Elle Deco
The 47th Jinhan Fair
Jinhan Fair Online Exhibition