Grand opening of the 32nd Jinhan Fair for Home and Gifts
2015.10.21
---
The 32nd Jinhan Fair for Home and Gifts ("JINHAN FAIR") has its grand opening at Poly World Trade Center Expo in Guangzhou China today, attracting the attention of the whole world. With a scale of up to 83,000 square meters for 800 exhibitors, this session of JINHAN FAIR expects to receive 50,000 buyers. Same as always in the past 16 years, the Fair will continue to serve as a platform for both exhibitors and buyers to harvest a perfect win-win cooperation, under a new foreign trade situation.
Making breakthroughs by innovation with a huge number of trendy products
Under the complicated foreign trade situation in 2015, innovation and transformation for upgrading are the most important tools for Chinese manufacturers to make breakthroughs. Many enterprises develop new products to enhance brands and use creative styles to attract buyers. For example, Shenzhen Deshili and Zhuhai Zhuoyi Artwork introduce the "Asian Style" new collection of products that are full of Chinese and western elements and traditional and modern elements, mixed and re-interpreted to inspire people's imaginations for home space in a new style.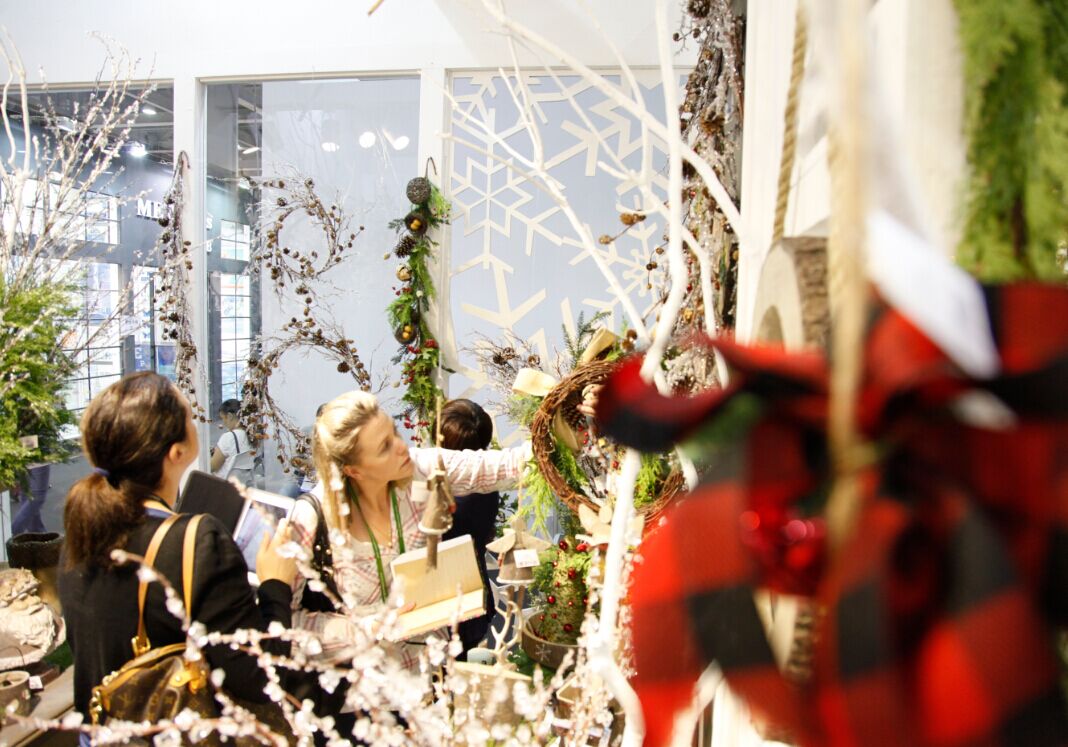 During the Fair, Christmas gifts and seasonal decorative products for the new season creates a warm atmosphere of autumn and winter festivals. In the Lighting Exhibition Area at Floor 2+, quality lighting and light fixture companies such as Calliope, Cavell and Yongming are in the limelight, impressing people with their glamourous lighting products and decorations a highlight of the Fair.
Yi Qingbi, the Assistant General Manager of Yingfa Furniture and Decoration from Anxi County, says, "the foreign trade situation is challenging, but we keep on going forward and cope with challenges in a positive attitude. Through increased efforts in product innovation and improved buyer services, we have managed to maintain the growth momentum in our business this year."
A gathering of industrial leading tycoons and rising stars
JINHAN FAIR has always received countless favorable comments from its strong lineup of starry exhibitors. In the name list of the 800 exhibitors, we can find the best foreign trade enterprises of home and gift products in China. Some of them are leading tycoons with proven achievements in the industry, some of them are up-and-coming new brands with great vitality, and they jointly present the most charming new home and gift products at the Fair.
More than 100 renowned enterprises continue to exhibit at the Fair to promote their new collections of products, such as Minxing from Minhou County, Yingfa from Anxi County and Nanyang from Quanzhou City in Fujian Province, Sincere from Shanghai and Homepaint Woodcarving from Zhengzhou. Some exhibitors make their first presence, such as Moke and Xianju Spring from Taizhou City, Jianwen from Wenzhou City and Summer from Ningbo City, and they showcase a wealth of their own products to provide a diversity of trade options to the buyers.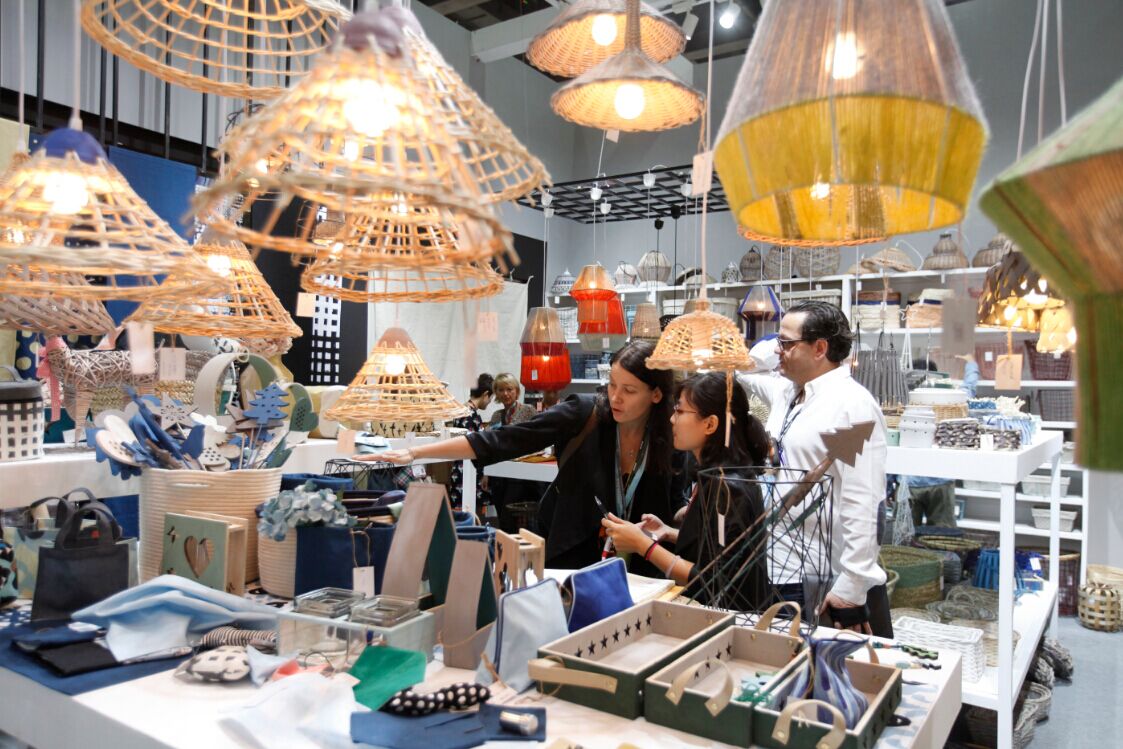 China Lamp, one of the lighting companies exhibiting at the Fair for the first time, expresses its expectations, "We are attracted to JINHAN FAIR by its great reputation and have discovered that the fair deserves its fame and the buyer quality is very high. We look forward to a big harvest in the coming week!" Another exhibitor Cavell tells us the reason why it chooses JINHAN FAIR, "We have participated in all home decoration fairs both home and abroad, and we eventually decide to choose to exhibit in JINHAN FAIR, as it offers the most considerate services and the most wanted buyers to us."
A "journey of surprises" that buyers go after

In recent years, "Made in Southeast Asian Regions" has posed challenges to "Made in China" for their lower costs, but visiting JINHAN FAIR gradually becomes a "journey of surprises" for the buyers. A huge number of products for selection, reasonable purchasing prices, improved quality and own brand innovations become the core competitiveness of each session of JINHAN FAIR that appeals to the 50,000 visitors from 160 foreign countries and regions.
Emukai Takashi, a major buyer from Japan and a 17-time visitor to JINHAN FAIR, mainly buys oil paintings. Its general manager Mr. Takashi Hatae says that the most impressive thing of JINHAN FAIR over the past years is the "New Ideas", as he has been inspired by so many fresh ideas from every enterprise. Meanwhile, he deems the market this year "stable as a whole, but the import business will be more difficult as the Chinese yuan depreciates."
The Italian buyer Bolzonella is mainly specialized in home decorative products and has visited JINHAN FAIR for 23 times. Its CEO Mr. Pietro Bolzonella considers "JINHAN FAIR as the No.1 Chinese fair in his mind and unforgettable with his successful purchasing experiences over more than a decade."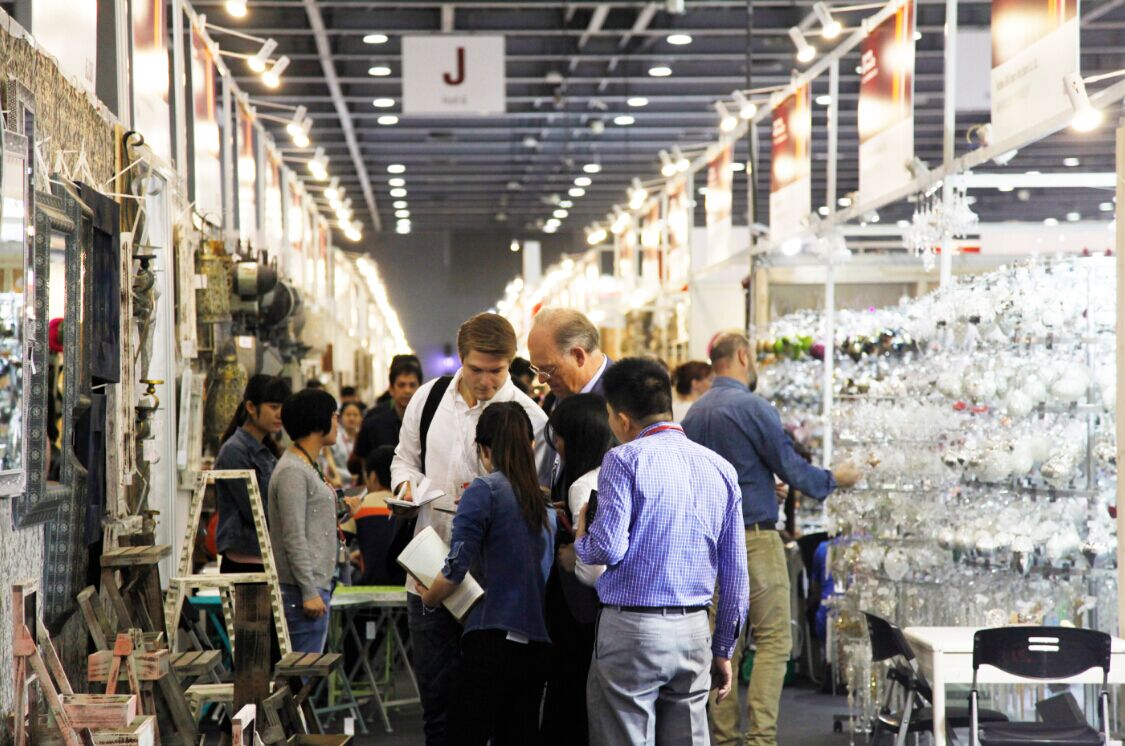 On the grand opening day, many tycoon buyers show up at the Fair, such as Hobby Lobby from the U.S., Next Group from U.K. and Xxxlutz Gmbh from Austria, all of which are Top 250 retailers in the world, and LifetimeBrands (the leading provider of world family decoration and fashionable products), Kirkland's (the leader in home ornaments from the U.S.), Pier 1 imports (a well-known furniture and home products retailer from the U.S.), B&M Retail (a leading retailer from the U.K.), Star S.P.A (a large Italian importer), and Tammer-Tukku Oy from Finland (one of the largest consumer goods traders in North Europe). All these brands enjoy great reputation in overseas markets and have powerful dominance in their local markets. JINHAN FAIR is the most important source for them to understand the trend of gift product development, collect information on the latest industrial trend and offer the new home products of each season to local consumers.
On 23rd and 24th, two themed lectures on the changes in European and American purchasing markets, selection of new channels for development and the latest global home furnishing trends 2016-2017 will be given by Peter Wang, the Purchasing Director of Horizon Group USA, and AJ Schep, the Senior Designer and Trend Predictor of 3 House Production from Holland. These lectures aim to provide assistance and advices for the participants of the Fair.
The 32nd JINHAN FAIR is a grand show of new products to the whole world. Let's stand on the tiptoe of expectation for the coming 6 days of the Fair!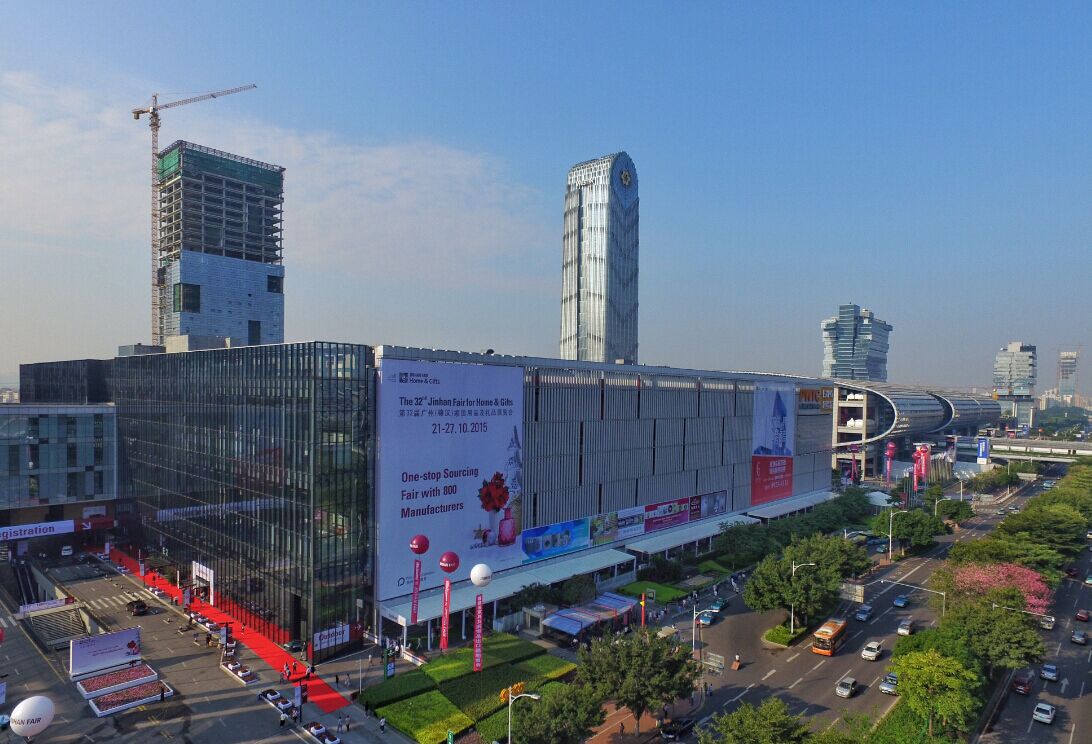 The 47th Jinhan Fair
Jinhan Fair Online Exhibition