Here comes the 32nd JINHAN FAIR, tens of thousands of new products ready to go!
2015.09.23
---
With the approach of the purchasing season of fall & winter and a number of festivals of the second half of the year, global buyers represented by US & EU are going to stem a new tide of sourcing craze to keep up with the latest trend. From October 21st to 27th, the 32nd Jinhan Fair for Home & Gifts will launch its grand opening in Guangzhou, China, which will meet the expectations of home & gifts buyers all around the world.
The scale of this session is expected to reach 83,000 square meters with over 800 exhibitors. In 7 days' of exhibition, tens of thousands of new products, falling into six major categories with focuses on home decoration and seasonal decoration, will come into sight and lead the trends of global home & gifts of the next season. Nearly a hundred of the most brilliant Chinese companies in home & gifts industry will continue to take JINHAN FAIR as their No.1 exhibiting and trading platform, including Fujian Minhou Minxing, Anxi Yingfa, Quanzhou Nanyang, Shenzhen Dsily, Shanghai Sincere, Zhengzhou Hongbin, etc. Lightings Exhibition Area of the 2+ floor, as the highlight of the Fair, will again present you the most creative lightings products and give you a special glamour of light and shadow.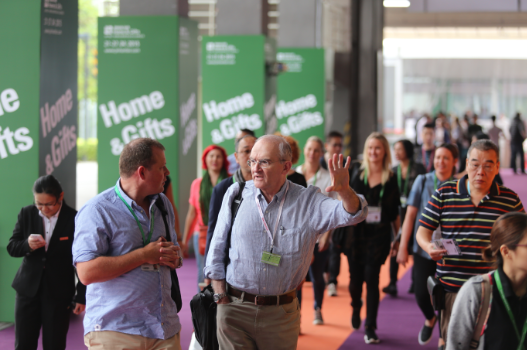 Up till now, many giants of the global home & gifts industry have confirmed their visit to the exhibition, including American home decoration leader--Creative Co-Op, Global Top 250 Retailer--Tuesday Morning, Italian giant home wholesaler—EDG, Australian renowned kitchen furniture retailer—Albi, Belgium home furniture retailer--ALLDECO BVBA, etc. By pre-registration, they have received entrance passes in advance.
Fantastic concurrent events will be held along with the FAIR this autumn. Peter Wang, Purchasing Director of Horizon Group USA, will bring us a well-received lecture named 'Horizon USA Helps You Break Through the US & EU Market', which will analyze the market demands and introduce new channels of developing customers; AJ Schep, Holland Senior Designer, will brings us 'Trends!2016-17, New Asian Style is Conquering the West', in which he will forecast the trends of home & gifts products of the next season.
This October, 50,000 buyers from all over the world will gather together in JINHAN FAIR. Welcome to Poly World trade Center Expo, Guangzhou! We are waiting for your visit!
The 48th Jinhan Fair
Jinhan Fair Online Exhibition