No fireworks or champagne for Party City
2015.08.18
---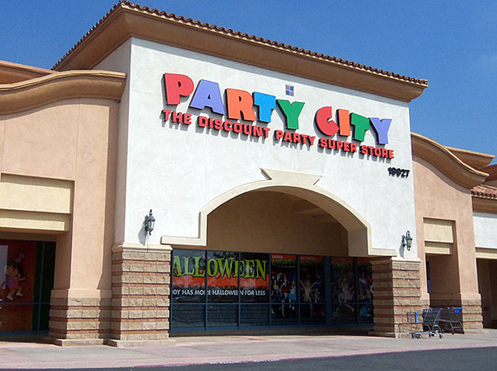 The CEO of Party City said the earlier Easter holiday hurt its second quarter traffic as the retailer reported a loss.
In the second quarter ended June 30, the party supply retailer said same-store sales rose 1.2%, shy of analysts' forecasts for growth of 2.8%. The company also posted a loss of $23 million, or 20 cents a share, compared with a profit of $2.5 million a year earlier. Overall, sales rose nearly 1% to $495.5 million in the quarter.
"Our overall business had a strong first half of 2015 and we're on track to deliver on our goals this year," said James M. Harrison, CEO. "In our retail business, we saw lighter traffic in the second quarter primarily due to the Easter shift into the first quarter, but our year-to-date brand comp totaled 3.1% in line with our full-year expectations. The consumable nature of our products and our unmatched product depth and breadth drives repeat visits by our customers who view us as the destination of choice for their party supply needs to celebrate life's happy events like birthdays, milestones, holidays and seasons. We remain focused on our store expansion efforts and are on track to open 30 new stores for 2015 and complete 50-60 remodels and relocations. We are also ahead of schedule for securing sites for our temporary Halloween City stores and expect to open roughly 325 locations this year."
Harrison added: "On the wholesale side, we made important progress on our initiative to expand our vertical model by increasing our share of shelf to 75.6% from 68.6% in the second quarter last year. We also entered into an agreement to acquire strategic manufacturing capabilities of injection molded hard plastics. We're pleased with our year-to-date results and are gearing up for a successful Halloween season and second half of the year."
The company said it has signed an agreement to acquire the assets of Accurate Custom Injection Molding Inc., a custom injection molded plastics manufacturer, and the transaction is expected to close in the next few weeks. The acquisition price for the business and production assets is approximately $5.2 million. In connection with the deal, the company will also purchase 14 acres of property in New Mexico, including a newly constructed manufacturing facility of approximately 100,000 square feet, for an additional $5 million.
The company continues to expect fiscal 2015 total revenue of $2,250 to $2,350 million, and slightly lowers the outlook for same store sales generally in the range of 3%.
Source: Retailing Today
The 49th Jinhan Fair
Jinhan Fair Online Exhibition