Etsy crafts another disappointing quarter
2015.08.18
---
Currency fluctuations and promotional costs led Etsy.com to report another lackluster quarter of financial results, as the retailer warned more trouble may lie ahead.
The New York-based e-commerce site for handmade and vintage goods blamed currency headwinds and marketing expenses for a loss of $6.35 million in the second quarter ended June 30. That was wider than the $3.15 million reported a year earlier. Sales rose 44% from a year ago to $61.4 million, matching the sales growth from three months prior.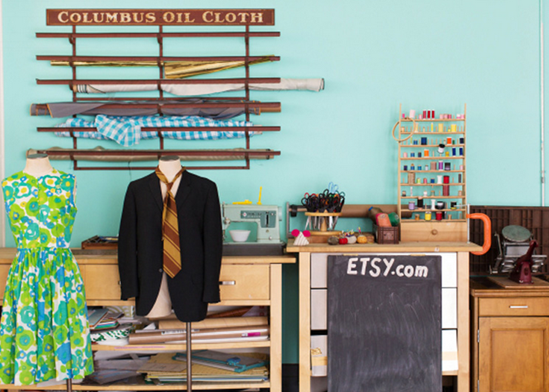 "Over the past 10 years we built a platform that connects people and communities through commerce and we have made progress toward achieving our mission to reimagine commerce by continuing to execute on our long-term strategy," said Chad Dickerson, Etsy, Inc. CEO and Chairman. "At the end of the second quarter of 2015, our loyal and engaged community included nearly 1.5 million active sellers and 21.7 million active buyers who drove more than $1 billion in GMS during the first half of the year. We succeed when our sellers succeed, and we believe our reputation as an authentic, trusted marketplace is the foundation for the long-term value we expect to create for our entire community, including our investors, for decades to come."
Etsy said it did boost its active buyers to 21.7 million, from 20.8 million in the prior quarter, and its active sellers by about 60,000 to 1.5 million.
Looking ahead, "if currency exchange rates remain at current levels, currency translation will continue to negatively affect GMS growth for goods that are not listed in U.S. dollars and will also continue to dampen the demand for U.S. dollar-denominated goods from buyers outside of the U.S.," the company said in a statement.
Source: Retailing Today
The 48th Jinhan Fair
Jinhan Fair Online Exhibition