TJX is looking to expand its overseas business
2015.08.18
---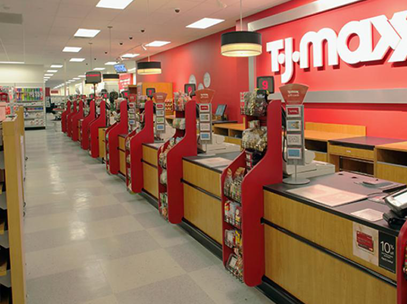 TJX has been on a growth and revenue spree of late, and now the off-price retailer is apparently looking to expand down under.
The TJX Cos. Inc. is purchasing Trade Secret, an off-price retailer that operates 35 stores in Australia, from Gazal Corp. Ltd. for $58.45 million. The acquisition of Trade Secret provides TJX an opportunistic entry into Australia, where it currently operates one of its 13 buying offices.
Trade Secret offers branded apparel for women, men and children, as well as footwear, accessories and home fashions at discount prices. Virtually all of the Trade Secret stores are located in the eastern part of Australia. Trade Secret opened its first store in 1992 and since then, has grown to $120.2 million in revenue for its fiscal year ended June 2015.
"We are excited about the anticipated addition of Trade Secret to the TJX family of companies and expanding to another continent, which underscores the strength of our international growth opportunities," said Carol Meyrowitz, chairman and CEO of TJX. "With consumer demographics similar to Canada, we see Trade Secret as a strong platform to grow in Australia similar to how we entered Canada with our acquisition of Winners in 1990 and grew that business into a leading Canadian retailer. We believe TJX can further develop Trade Secret by leveraging our international leadership experience, buying scale, vendor universe, marketing, and other capabilities."
TJX expects the transaction, which has customary closing conditions, to be consummated by the end of calendar 2015.
As of May 2, the end of the company's first quarter, the company operated a total of 3,441 stores in seven countries, the United States, Canada, the United Kingdom, Ireland, Germany, Poland, and Austria, and three e-commerce sites. These include 1,126 T.J. Maxx, 987 Marshalls, 498 HomeGoods and 6 Sierra Trading Post stores, as well as tjmaxx.com andsierratradingpost.com in the United States; 239 Winners, 97 HomeSense, and 39 Marshalls stores in Canada; and 416 T.K. Maxx and 33 HomeSense stores, as well as tkmaxx.com, in Europe.
Source: Retailing Today
The 47th Jinhan Fair
Jinhan Fair Online Exhibition