THE 10 BEST VINTAGE FINDS ON ETSY
2015.07.16
---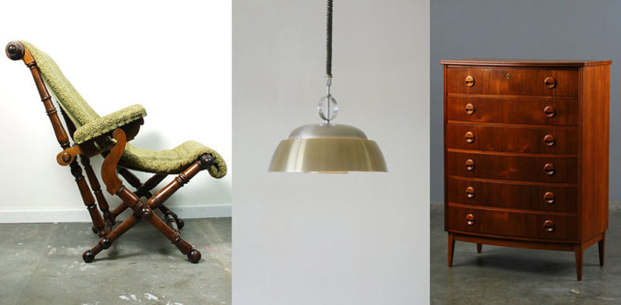 The e-commerce company originally launched in June, 2005. It now has 32 million items for sale, including these fab vintage furnishings, rounded up by 20th century design expert and "Antiques Roadshow"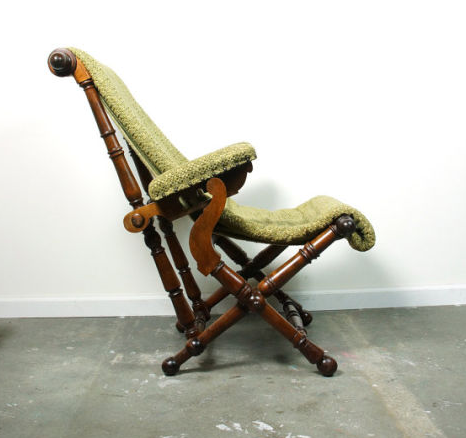 GEORGE HUNZINGER ADJUSTABLE ARM CHAIR
"I have extremely eclectic tastes and love to mix older and newer pieces. George Hunzinger, a 19th-century maker out of Brooklyn, made strikingly modern chairs whose designs were often patented."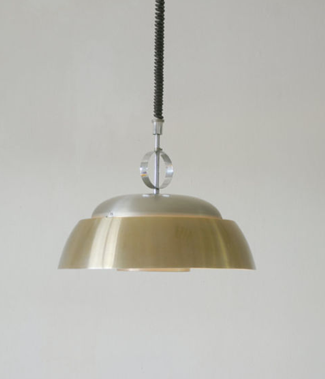 1970'S HANGING LAMP
"European shops frequently have pieces that are just a little different than what can be found here in the US, and since rewiring is generally a good idea with vintage pieces, the switch to American sockets is easily done."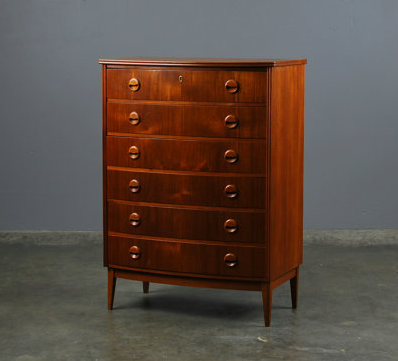 CURVED-FRONT HIGHBOY DRESSER
"Mid-century furniture of all types abounds on Etsy. From American designers such as Paul McCobb and T.H. Robsjohn-Gibbings to Danish Modern, good looking, useful pieces such as this tall chest of drawers are offered."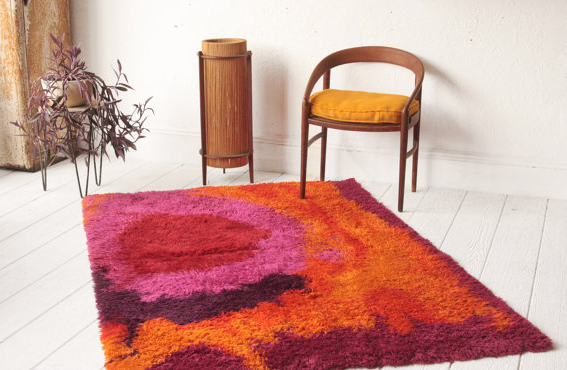 RYA SCANDINAVIAN MID-CENTURY SHAG RUG
"One of the main reasons I like vintage is that I want pieces for my home that not everyone else will have, things that will reflect my personal taste. Bright, bold rugs from the 1960's and '70s look good with anything—a friend uses one similar to this with her 18th-century antiques."
FEATHER TAPESTRY BY EVELYN ACKERMAN
"Evelyn and Jerome Ackerman were designers based in Los Angeles and created a wide array of goods throughout the 1950s, '60's and '70s. Their wall hangings and other textiles are amazing examples of California Modernism. This wool pile peacock feather hanging would be great to fill a tricky wall space."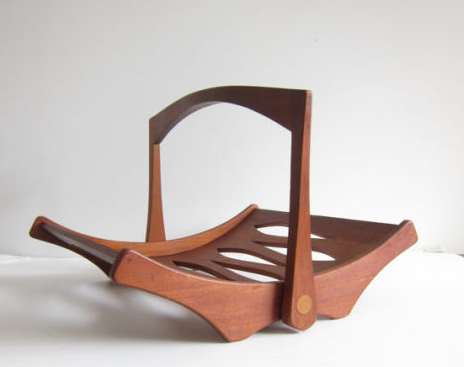 JENS QUISTGAARD FOR DANSK DESIGN STAVED TEAK MAGAZINE RACK
"I am hopelessly devoted to Jens Quistgaard's designs for Dansk. I collect his works—especially the early teak pieces from the 1950s and '60s—and have convinced clients to do the same! This magazine rack by Quistgaard is a hard-to-find example from around 1960."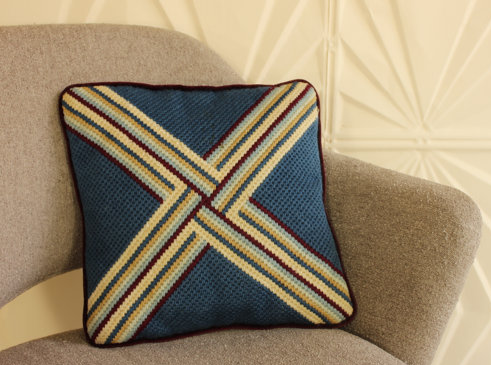 RETRO NEEDLEPOINT PILLOW
"Needlework pillows are another obsession of mine, to the point where I have taken up a needle to make my own. Bargello, a style using all straight stitches, was particularly popular in the 1970s."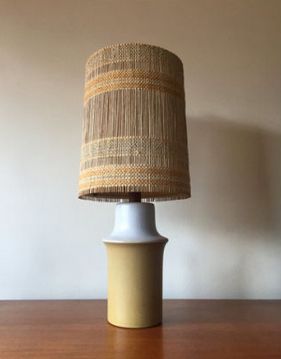 GORDON & JANE MARTZ MARSHALL STUDIOS LAMP WITH MARIA KIPP SHADE
"Finding just the right lamp can be a challenge, but Etsy sellers offer boundless variety, from ornate 19th-century porcelains to space-age chrome. This ceramic lamp, made by Gordon and Jane Martz for Marshall Studios, has an amazing handwoven shade."
VINTAGE UPSALA-EKEBY MARI SIMMULSON BEATA VASE
"I love Scandinavian ceramics, which are sometimes hard to find in the US. Mari Simmulson, who designed for Swedish firm Upsala Ekeby, is a favorite of mine."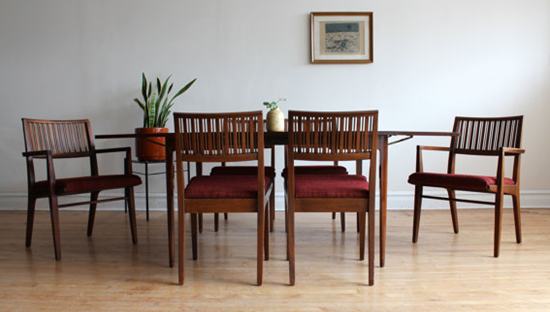 MID-CENTURY MODERN DINING SET BY DREXEL COUNTERPOINT
"Vintage and antique furniture often utilize quality woods and solid construction that can be had today, but at far higher cost. This dining room set by American manufacturer Drexel has great simple lines and dates to the 1950s."
Source: ELLE DECO
The 49th Jinhan Fair
Jinhan Fair Online Exhibition