WHICH AMERICAN CITY HAS THE MOST CONTEMPORARY DECOR?
2015.07.02
---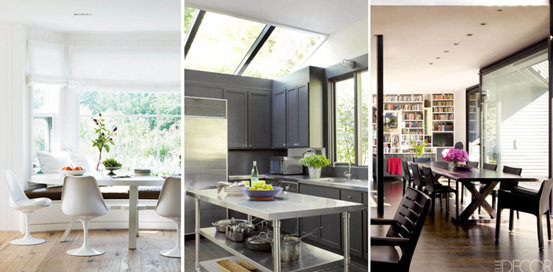 How much influence does where you live have on how you decorate? The answer might surprise you.
A new study reveals the most popular interior design schemes in cities across America. Published by shopping service Dot & Bo, the so-called "U.S. Style Census" examined over 100,000 customer orders in 15 U.S. cities to determine what kind of decor is trending in each locale.
So who takes the prize for contemporary decor? According to Dot & Bo's findings, Boston ordered up the most contemporary items. According to the report, residents of Boston use the sleek furnishings to showcase their love of "clean lines and modern silhouettes."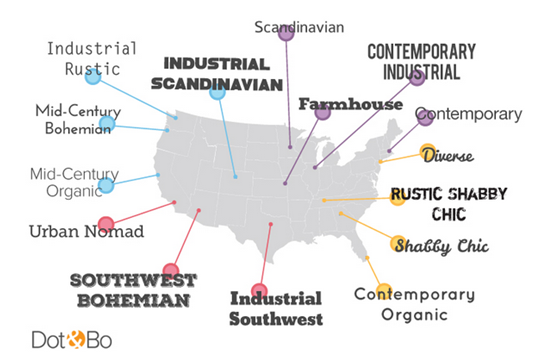 Other notable cities include Chicago, where "contemporary industrial" style reigns; Miami is home to hoards of "contemporary organic" decor; and Denver is the champion of "industrial Scandinavian" style.
Check out the full lineup:
• Atlanta - Shabby Chic
• Boston - Contemporary
• Chicago - Contemporary Industrial
• Dallas - Industrial Southwest
• Denver - Industrial Scandinavian
• Kansas City - Farmhouse
• Los Angeles - Urban Nomad
• Miami - Contemporary Organic
• Minneapolis - Scandinavian
• Nashville - Rustic Shabby Chic
• Phoenix - Southwest Bohemian
• Portland - Mid-Century Bohemian
• San Francisco - Mid-Century Organic
• Seattle - Industrial Rustic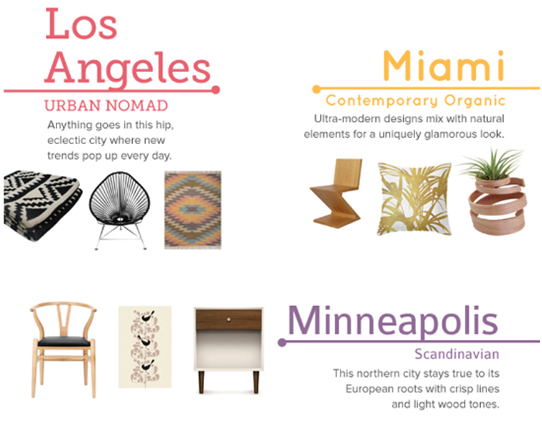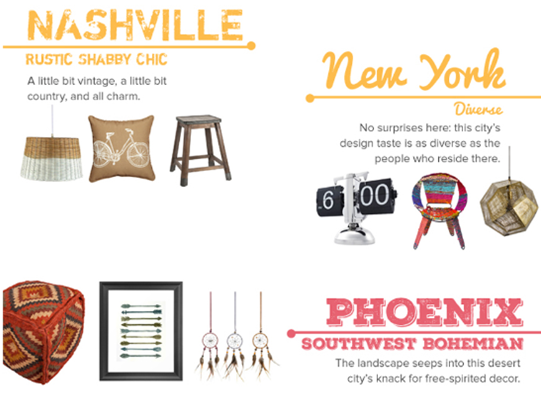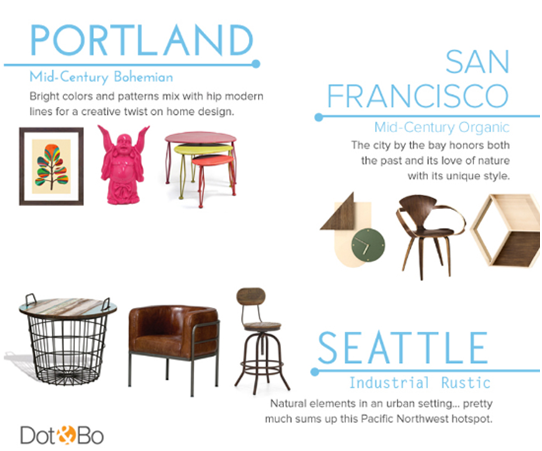 Source: ELLE DECO
The 49th Jinhan Fair
Jinhan Fair Online Exhibition