Ace is the place with the coolest hardware stores
2015.06.26
---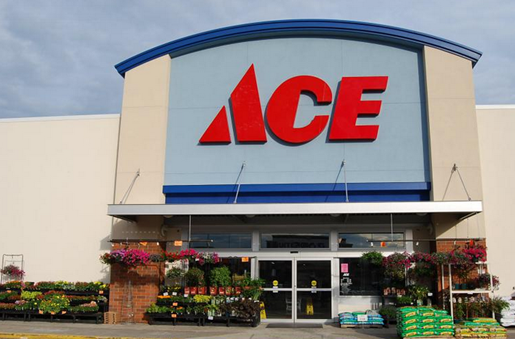 Home Depot and Lowe's have nothing on four Ace Hardware operators who were recipients of the retail cooperative's annual "Coolest Hardware Stores'" awards.
The award is quite a distinction considering there are roughly 4,800 Ace Hardware stores worldwide. This year's honorees included Henkle's Ace Hardware (Webb City, Mo.), Islands Ace Hardware (Savannah, Ga.), Miner's Ace Hardware (San Luis Obispo, Calif.) and Rocking R Ace Hardware (Harrisonburg, Va.).
"Being a 'Coolest Hardware Store' isn't just about having a unique building and products. It's about meeting the community's needs in a way that only a small business can," said Dan Miller, Ace's vice president of retail operations and new business. "Congratulations to this year's award recipients for their commitment to providing a consistently amazing – and cool – shopping experience for their customers and communities."
The four winners, named during Ace's annual Pinnacle Conference held in Las Vegas earlier this week, share common traits yet offer local flavor and product selection above and beyond most hardware stores.
For example:
• Henkle's Ace Hardware; Webb City, Mo. Opened in 2006 by husband and wife owners John and Cris Henkle, Henkle's Ace Hardware offers the greater Joplin, Mo., communities with the charm of an old fashioned hardware store with the modern ammenities its customers need to maintain their homes. Henkle's Ace Hardware boasts 9,800 sq. ft. of indoor selling space and a vast outdoor greenhouse. The store also features a coffee bar and unique gift shop where customers can find beautiful home décor, gardening gifts, flags and even women's scarves. The store is also well known for the hundreds of hanging flower baskets it grows and sells every spring.
• Islands Ace Hardware; Savannah, Ga. Opened in 2007 by owner Randy West, Islands Ace Hardware has become a sought after shopping destination for residents of Savannah, Ga., and the surrounding island communities. Islands Ace Hardware is 18,000 sq. ft. and boasts an additional 7,000 sq. ft. of garden center where customers can interact with skilled gardeners to find an abundance of live goods, garden supplies and even unique artisan pottery. Shoppers may also be surprised to find an extensive clothing department and gift shop featuring jewelery and local artwork within the store. In 2014, the team installed a post office in the store as a convenience for local residents.
• Miner's Ace Hardware; San Luis Obispo, Calif. Opened in 1956 by brothers Lee and Glen Miner, the original single-store in Grover Beach, Calif., has grown into a thriving, third generation family business comprising seven hardware stores. Specifially, the Miner's store located at 2034 Santa Barbara Ave., in San Luis Obispo, Calif., has received designation as one of this year's "Coolest Hardware Stores." Located in a booming college town, this Miner's Ace Hardware store is 13,000 sq. ft. with a 14,000 sq. ft. outdoor garden center. The store is setup in a multi-building configuration, tied together with creative roofing and intriguing "way finding" signage, while surrounded by a lush garden-center that is flooded with year-round California sunshine. Part of the store is built in a barn and rail station, featuring original wooden slat floors, while another section of the building was a turn of the century stagecoach station.
• Rocking R Ace Hardware; Harrisonburg, Va. Rocking R Hardware is a 15,000 sq. ft. hardware store located in the heart of Virginia's Shenendoah Valley. Surrounded by beautiful farmland, Rocking R caters to the local contractor community with an extensive inventory of tools. Rocking R strives to meet the needs of its neighbors by selling relevant products like canning jars – they even provide thoughtful details, like the hitching posts that can be found outside the store for horse carriages – still used by the community. The store has become most well known for its incredible selection of hand and power tools. About half of its sprawling 15,000 sq. ft. store is dedicated to tools from the best brands in the industry. The store prides itself on offering outstanding educational opportunities for its customers. Recently Rocking R hosted informative sessions on owls, other birds of prey, bee keeping, and food canning which are just a few of their 15 to 18 events held each year.
Source: Retailing Today
The 47th Jinhan Fair
Jinhan Fair Online Exhibition